current time
Sep. 2020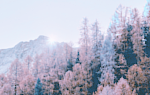 staff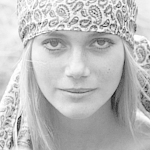 Admin Xaria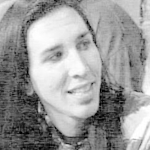 Admin Jules
Admin Topher
Who is online?
In total there are
4
users online :: 0 Registered, 0 Hidden and 4 Guests
None
Most users ever online was
139
on Wed Jul 03, 2019 9:12 am
Credits
Skin & graphics made by Xaria. The Harry Potter franchise belongs to J.K. Rowling. All original characters belong to the respective user that made them along with their posts. No copyright infringement intended.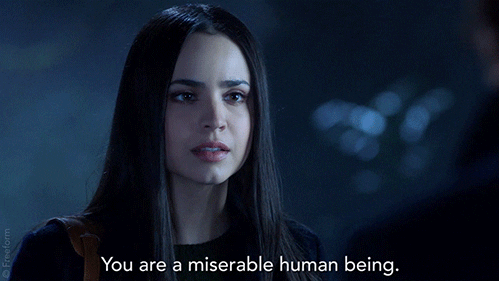 Basics
Name: Nebula Rosalind Black
Nicknames: Neb or Nebby
Titles:
Date of Birth: 7th November 2002
Age: 18
Blood Status: Pureblood
Hometown: London, England
Current Home: London, England
Nationality: English
School: Hogwarts
Sexual Orientation: Pansexual
Wand: 10.5 inches, Greenheart, Phoenix Tail Feather
Appearance
Hair Color: Black
Hair Style: Long and Straight
Eye Color: Brown
Body Type: Skinny
Height: 5.4
Other Distinguishing Features: Nope
Clothing Style: Casual, varies.
Personality
Nebula is often regarded as the rare breed in her family. She's is very kind and believes in fairness and thinks an ideal world is when man is kind and no more purist judgement. But she's also someone who is willing to do anything to make sure she does well at something. Although she is trying everything in her power to prove to people that Sirius was not the last good Black.
She's very hellbent on proving people wrong and tends to drive herself nuts trying to show people that she's different. Outspoken and not afraid to speak her mind, Nebula isn't afraid to tell you when your wrong. Due to this she is often getting into fights with her parents due to how they two different people and isn't afraid to tell them their beliefs suck. A girl who likes to challenge herself, Nebula will not be afraid to question her authority.
Despite this Nebula can often be regarded as living in her own world. Because she's always looking ahead and tends to daydream of herself being a successful fashion designer. On top of this, she has a knack for creativity and an keen eye for fashion. Aside from proving people wrong, she likes to work on fashion and has dreams of working in both wizarding and muggle fashion. Therefore can be regarded as a girl with creativity and a hand for being artistic. While also being someone deadset going against the typical Black mold and see a world that is fair and kind and not filled with pain.
History
I grew up as the middle child out of four children and from a young age was raised with underlying hate for muggles and everyone in the Order of the Phoenixs. My father had spent most of my life trying to live up to being Regulus Black son. Which made growing up hard, but from a young age I had always felt a need to be connected to the muggle world, and had from a young age knew if I still wanted a home, I needed to be the perfect daughter.
As I grew up my distraction for trying to be the perfect Black daughter had been fashion, I would escape into my mother's room and read some of her magazines. It was safe to say from a young age I had been a little fashionista in the making. Something that my siblings had never been into due to them being more into the darker side of life.
When I was eleven, it was a saving grace when I received my Hogwarts letter. Even if I knew that meant I had to live up to a certain expectation. One that my brother had been doing all to well with keeping at, and it was drilled into my head that I needed to do that. Although it was safe to say that I did my best to keep up with the ideas. Befriending a girl who had from a young age claimed a spot of being a queen bee.
A girl who through it all, I'd never leave her side. That was Maddie who from day one has always been a sister to me. Even if she is many words the worst type of person you'll meet, and one of the most heartless people. I always saw the good in her, and aside from doing well in school, I followed her everywhere. We even managed to get our own group of girls who terrorized the school, yet I still tried my best to be decent minded person.
While doing this I did well in school, and when I was in my fifth year. I had really came in with my fashion, and it was also the year I'd lose my best friend. Well she would be expelled for being pregnant, and I was left to pick up the pieces in our makeshift gang. But it was where I realized I wanted to be my own person. The summer before my sixth year, I had done some time in the muggle world, passing off as helping Maddie out with parenting.
Going into my sixth year things felt different, our little gang had disbanded all going their own ways, and I was given the job to keep an out for Maddie. It was when I decided to dedicate my life to fashion and work on trying to impress people when I got out. Having done well in Charms and Potions, I was able to use them to my advantage with fashion.
Now my life has gotten interested now that my uncle had begun teaching, and I have decided that I want to try and explore the muggle world more. Because I know that I won't be a Black forever and I need to make my own name now.

---
Permissions in this forum:

You cannot reply to topics in this forum