current time
Apr. 2021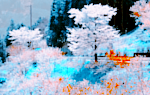 staff
Admin Xaria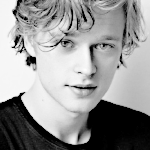 Admin Violet
Who is online?
In total there are
7
users online :: 0 Registered, 0 Hidden and 7 Guests :: 1 Bot
None
Most users ever online was
139
on Wed Jul 03, 2019 9:12 am
Credits
Skin & graphics made by Xaria. The Harry Potter franchise belongs to J.K. Rowling. All original characters belong to the respective user that made them along with their posts. No copyright infringement intended.
Basics
Name: Javier Morais
Nicknames: (If any)
Titles: COMC Professor
Date of Birth: December 8th
Age: 25
Blood Status: Halfblood
Hometown: Brazil
Current Home: Hogwarts/England
Nationality: Brazillian
School: Castelobruxo
Sexual Orientation: Heterosexual
Wand: 14" Monkey Puzzle with dragon heartstring core.
Appearance
Hair Color: Dark brown
Hair Style: Long, wavy, usually kept tied back at the base of his skull when teaching.
Eye Color: Blue/gray
Body Type: Muscular without being bulky.
Height: 6'2
Other Distinguishing Features: Various scars and burns from spending years working with dragons.
Clothing Style: Casual, usually dark colors.
Personality
Javier has always been the outgoing type, he confident to the point of being cocky, very sure of himself. He was known as a partier all through his school years. He never fully grew out of it, drinking and partying on holidays when he wasn't required at school. He had cracked down while he was working in Romania, going out into the field with dragons and a hangover just wasn't smart. He has a sarcastic sense of humor and kind of mysterious vibe that he tries to uphold. He is a bit of a daredevil, honestly, enjoying the rush of things so chances are that classes with him will be quite interesting.
History
Javier was born as the product of a one night stand. He never knew his father, his mother never spoke of him. Hell, Javier isn't even sure that the man even knows that he exists. But Javier never took issue with it. When he was very young, before he can even remember, his mother met the man that Javier would come to know as his father. The two were married and the man adopted Javier as his own and gave him his last name. Javier was raised as his own and never really knew much different. He grew up in the jungles of Brazil, trailing behind his adoptive father, a magizoologist whenever possible.
It was from his time following and helping his father that he grew to be interested in magizoology and more importantly where he earned his love for dragons. He didn't get the opportunity to see dragons enough as a child but he was always pretty much obsessed with them. He always knew that when he graduated that he wanted to work with them.
All through school he got decent marks, he wasn't the most studious but he was always decently intelligent. As long as he was able to look at things in a practical manner, he was able to grasp it pretty quickly. He also spent a lot of his school days hiding out in darkened corridors and classrooms with friends or whatever girl he was interested in that week. Smoking weed, drinking alcohol, whatever he and his friends could get their hands on. They were the ones considered to be the bad boys of their year. Javier's inherent lack of fear and boldness giving him a dangerous vibe that drew others to him like moths to a flame.
He never knew a dull moment. He was the life of the party. And it almost cost him. In the summer before his seventh year he was offered an internship to go to Romania to work on one of the dragon reserves there. Of course, he was quick to jump at the opportunity. It was almost stripped away when he got caught snogging his current interest in a broom closet that smelled of weed while his breath smelled of that and vodka. They nearly expelled him right there, crushing his chances of the internship. But he was able to talk them out of it and everything worked out. He was just more careful.
It was this internship that he solidified his goals and was offered a permanent job the very next summer after he finished his final year of school. This meant that he had to buckle down a little bit more during his last year to make sure he met the qualifications. The job was a very competitive one, one that barely ever was offered to someone straight out of school. But it had been offered to Javier. He was able to meet the qualifications upon graduation and left Brazil behind.
While he was working on the reserve, he began to learn that not only did he enjoy working with dragons but he also enjoyed teaching others about them. Which got him into the teaching side of things. There weren't many of his coworkers that wanted to lead seminars and the likes to teach people about the dragons they worked with but Javier found his niche there. He could work with dragons and also try to teach people the things that most didn't know about them. It was a win-win. He was able to quench his thirst for danger and make decent enough money doing it. Everything was working out.
Until he got the message.
It came in the form of a letter from a family friend. There had been a tragedy, his parents were gone. They had been killed in an accident that they didn't have a whole lot of information about. The details were hazy but the one thing that was for sure was that they were gone. Javier was now the sole guardian of his three younger siblings. And there was no way that he could bring them to Romania with him. They had school to attend, they would be grieving and would need some semblance of normalcy to get back to. He couldn't offer that to them in his current position.
So, he resigned from his position on the reserve. The only other thing he knew was teaching, but he couldn't see himself teaching just anything. It was only when he was given the heads up that the Care of Magical Creatures position was suddenly opened up at Hogwarts that he applied and got the job. It was the middle of the year, but he was going to try to make the most of it. At least this way he would have his siblings transferred there and he could be there for them.
Last edited by Javier Morais on Sat Oct 26, 2019 7:37 pm; edited 1 time in total
---
Permissions in this forum:

You cannot reply to topics in this forum