current time
Sep. 2020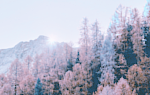 staff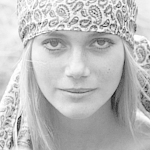 Admin Xaria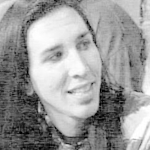 Admin Jules
Admin Topher
Who is online?
In total there are
8
users online :: 0 Registered, 0 Hidden and 8 Guests
None
Most users ever online was
139
on Wed Jul 03, 2019 9:12 am
Credits
Skin & graphics made by Xaria. The Harry Potter franchise belongs to J.K. Rowling. All original characters belong to the respective user that made them along with their posts. No copyright infringement intended.
Page 1 of 2 • 1, 2
Ivan was thrilled that the plan went through without a hitch, the ex minister did not see it coming which made him very happy. He had decided that now was time to hold a meeting, to discuss future plans, and to celebrate the recent events.

He had room service bring up what was short of a buffet for his followers, of course there was alcohol as he did not see how there could be a party without some bubbly. Sitting in one of the overly stuffed arm chairs, he waited for those who swore their lives to him and his cause to arrive.
Desdemona happily made her way into the penthouse and quickly poured herself a glass of champagne.

"Oh, Ivan, you always know how to keep a woman guessing. I couldn't have predicted such a twist!"
Kazimir was always on time, and, if possible, slightly early. He figured it made up for the times when he simply couldn't make it due to his...illness. He stepped into the penthouse and stripped off his heavy winter coat, nodding at Ivan with a small smile as he did so, and hung it by the door.

"Good evening Ivan, keeping warm?"
Miriam had entered the penthouse and noticed that few had arrived so far. Then again, they were just summoned. Spotting Kazimir, she smiled and walked up to him.
"Hello."
@Kazimir Volk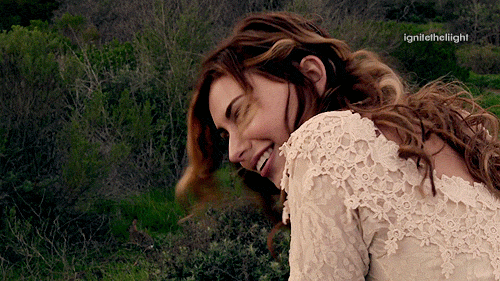 Delilah almost skipped into the penthouse, she was just so happy for this meeting, and much needed celebration even though she was planning on splitting off from the group soon. "Greetings my Lord," she said as she greeted Ivan, before grabbing herself a drink.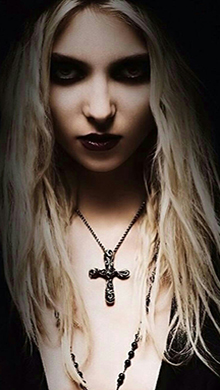 Kazimir smiled warmly at Miriam and nodded, "it's good to see you." It really was, Miriam was a sane presence in an organization made up of people who would best be described as
colorful characters
if one was being polite, and total freaks if you weren't.
@Miriam Baptist
With the promise of free alcohol and some of the most beautiful women in the English speaking world; Deimos was definitely rearranging his schedule to make this meeting. Half the time he usually showed up to these meetings in some kind of state: usually with his pupils heavily dilated and a need to dance until his clothes came off. Now his eyes were just a little red though. Work of the herb.
He boldly entered the room and grabbed Desdemona by the waist, and smooched her on the lips.
"Is this party starting or what?"
He sang, letting go of her and moving immediately to the food. He had serious munchies now.
@Desdemona
Theodore made it to the Penthouse and entered the room. At least it looked like a dignified sort of celebration, with the exception of Deimos Lestrange, who Theodore would always find an excuse to disparage. He poured himself some champagne, and raised it to Ivan in a greeting.


She dropped her jaw after Deimos had the audacity to just smooch her like that. She was incapable of getting too angry at him as the fun was only beginning.
Talia arrived all wide-eyed still unable to shake some of the feelings she was having.

"Ha ha!" she mustered as she waved to everyone there so far. "Happy happy!"

Deimos stuffed several canapes in his mouth at once, then lit a cigarette.
"Don't act like you don't love it, beauty spot."
Desdemona was possibly the sexiest woman he'd ever seen. Delilah, though... hmm. How could he
rank
these women? Oh well, he could have some fun trying to do it.
"Riddle, baby."
He swooned cornily, laughing as he snaked his arm about Delilah's waist.
@Delilah Riddle
@Desdemona
Edith had been invited to this celebration; of course, she accepted such an invitation as it was thanks to them that the Prophet would be selling plenty of copies in the coming weeks.

"Let's make a toast to power!"
Persephone was given an invitation to hold a meeting for Death Eaters and to celebrate. Being a pregnant death eater wasn't as hard as she thought it would be but she just hoped people didn't keep her from missions. She walked in and took a look around before seeing the familiar face of Delilah. "Hi Delilah" she greeted.
@Delilah Riddle

Thank you so much
AJ
from Shadowplay for the set!!
Samara was ready for this thing, she was very excited especially with the success that Hermione was dead, it was very exciting even if she wished that she was the one who killed that Mudblood but she settled for victory. She strutted in like she owned the place and she smirked when she seen her latest play toy Deimos. "Hi handsome" Samara greeted him with a smirk.
@Deimos Lestrange
Samara Outfit
Girls he wanted to have sex with, girls he had already had sex with...

What a party.

He pulled Samara to his other side. All the women! Yes!

"Don't be a dullard, Volk. Grab a girl." He didn't know much about Kazimir Volk. Maybe he had a wife. More reason to do as he instructed.
Skylar entered the pent house and looked around. She was still in the very low ranks of the death eaters, having just joined recently. So she figured a party would help her ease in a bit more. She grabbed a glass of whiskey from the bar and leaned against the wooden top, her eyes scanning the area for anyone she may even remotely know.
"Nice to see you as well, Kaz,"
she responded with a small smile. A small smile that quickly wore off following Deimos' entrance.
Miriam looked at that poor excuse for a man and crossed her arms.
"Must you always be so crude?"
@Kazimir Volk
@Deimos Lestrange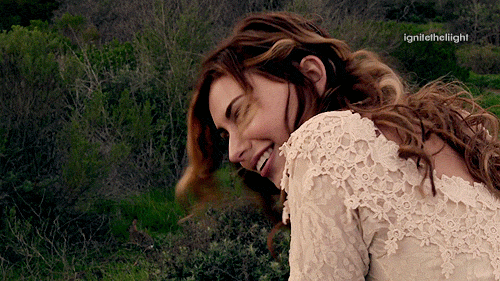 Samara played with Deimos hair as she kissed his cheek and smirked at the other guy Volk? He was attractive for sure. "You know I'm always up for fun Deimos, or did you forget our night together so quickly?" She winked and smirked.
@Deimos Lestrange
"I would, but it seems you've already grabbed them all for me Deimos." Kazimir didn't want to cause a scene, and he'd willingly admit there were some beautiful women at this party, but he couldn't bring himself to throw himself at people the way Deimos did.

He shared a grimace with Miriam, at least she had sense not to fall for Deimos'... could it even be called charm? Sleaze felt more accurate.
Skylar decided to walk around instead of simply standing by the bar whole time. She sipped her drink as she walked and observed the people there. She wasn't paying attention when she bumped into someone, "Oh, I'm sorry."
@Kazimir Volk
Kazimir felt someone bump into him and he looked down to see Skylar holding a drink. "Nothing to worry about, did you spill your drink?" He pulled on his expensive shirt to see if any liquid had gotten on him, before looking Skylar over for any stains.
@Skylar Ashton
Skylar shook her head when he asked her if she had spilled her drink, "Nope. Stain free. Glad to see you are too." She move da bit of her hair from her face before clearing her throat softly, "I'm Skylar."
@Kazimir Volk
"That's a relief." He gave a charming smile and held out his hand to shake. "I'm Kazimir, it's nice to meet you, always good to see a new face at one of these shindigs."
@Skylar Ashton
Skylar shook his hand and smiled, "It feels good to be here." And it did. She liked the idea of being a part of something bigger than herself. "So what's your part in all this?" She asked, sipping her drink.
@Kazimir Volk
How many new faces were going to appear at this meeting? Would they even allow children to attend? At this point, it wouldn't even surprise Miriam if they did.
She exchanged a small, polite smile to Skylar.
"Nice to meet you, Skylar."
@Skylar Ashton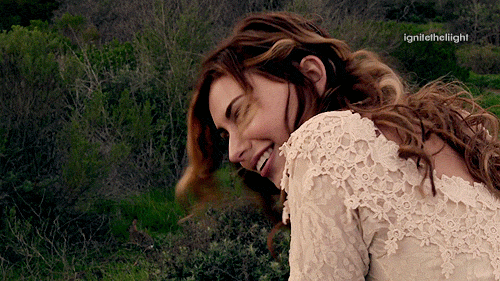 Page 1 of 2 • 1, 2
---
Permissions in this forum:

You cannot reply to topics in this forum