current time
Jan. 2021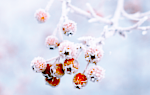 staff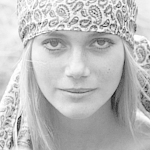 Admin Xaria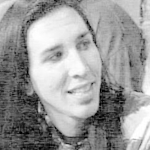 Admin Jules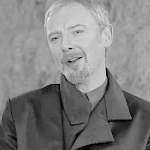 Admin Violet
Who is online?
In total there are
6
users online :: 0 Registered, 0 Hidden and 6 Guests :: 1 Bot
None
Most users ever online was
139
on Wed Jul 03, 2019 9:12 am
Credits
Skin & graphics made by Xaria. The Harry Potter franchise belongs to J.K. Rowling. All original characters belong to the respective user that made them along with their posts. No copyright infringement intended.
Darcy had to drag Albus out of Hogwarts for once; he was a bit afraid of what might happen if he was left to his own devices cooped up in his dorm. He decided to take him on a relaxing sleigh ride through Hogsmeade. He was getting
bold
by wanting to ask Albus an important question.
@Albus Potter

Albus really did not want to go out, but he also did not want to let Darcy down so he decided to go. He really did not know why the other had decided to go on a sleigh ride, but he thought that it may have been to make sure that he wasn't pushing it with exercise, as that along with alcohol and getting high had become his coping mechanisms. He had no idea how much he worried everyone and just thought that he should be able to just live the way he chose.
@Darcy Culkin
When he saw Albus, he smiled genuinely hoping the other didn't smell like alcohol.
"Hey, Al!"
This should go pretty well. Well, he hoped it would at least.
Once it was their turn in line for a sleigh, he hopped on waiting for his friend to join him.
"Um, I got a question to ask you."
@Albus Potter

Albus looked at Darcy curiously, when he said he had something to ask him, what was this feeling in his throat? Why was he hoping that Darcy would ask him something that would make him feel better. Honestly he was not sure how anything could help as everything seemed to be spiraling out of control.
@Darcy Culkin
He flushed profusely and cleared his throat. Why did this have to be so nerve-wracking?
"Do you want to be my boyfriend?"
@Albus Potter

Albus' eyes went wide at Darcy's question, it honestly was the last thing that he was expecting that, he knew he felt something for the other but he didn't realize that Darcy felt the same.
"I... Would love... to be your boyfriend,"
he finally said after a few minutes of silence trying to convince himself that this was not a dream.
'Was this really happening? Did Darcy seriously just ask me out?'
were just a few thoughts that were going through his head at that moment.
@Darcy Culkin
Last edited by Albus Potter on Thu Dec 05, 2019 8:14 pm; edited 1 time in total
Darcy cracked a smile.
"Re-really?"
Wow, asking someone out was really simpler than he thought.
@Albus Potter

Albus just laughed at Darcy's reaction, he really liked the boy and had strong feelings for him.
"At this point I can't see myself with anyone else,"
he said with a smile and kissed the other's cheek.
Al really wished that he had realized earlier that he liked Darcy and never wasted time with Mackenzie, who never seemed to fully understand him. He probably would have been a lot happier if he had, he could not stay in the past rather he had to move on and Darcy seemed the perfect way to do so.
@Darcy Culkin
That was quick. Were relationships usually quick like that? A kiss on the cheek?!
He was showing how sheltered he was again.
"Really?!"
@Albus Potter

Albus just nodded, he was shocked and happy for the first time in months. He did not see this happening but here he was. How did he miss the signs? He looked back on to all his encounters with the other and saw that they were there, he was just so wrapped in himself and his own grief that he did not realize that Darcy was crushing in him.
"Yes really,"
he finally replied and then thought about it a little more and gave him a quick kiss on the lips.
@Darcy Culkin
Darcy was shy about all this. He asked him out and got a good answer, yet he had no idea what really went on in dating. The closest he got were observations in the corridors going to class.
"Y-you're sweet."
@Albus Potter

Albus smiled at Darcy he could not believe that he was entering into a relationship again after everything that had happened. However something just felt right and he was going to go for it, this just explained everything that he was feeling lately towards him and Darcy had the courage to do that he had wanted to do for awhile, and wished that he would have done before he had met Mackenzie.
He should not have rushed that relationship but at the time he thought he loved her but now he knew that was not the case. [b]"Thank you, you are too, taking me out when I was down and placing my needs before yours," he said as he looked Darcy in the eyes and cupped his cheek.
@Darcy Culkin
"Aw, you're gonna make me tear up!"
Darcy replied smiling.
"It's what friends do, isn't it?"
Well, boyfriend now.
@Albus Potter

---
Permissions in this forum:

You cannot reply to topics in this forum