current time
Apr. 2021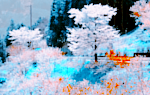 staff
Admin Xaria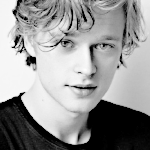 Admin Violet
Who is online?
In total there are
6
users online :: 0 Registered, 0 Hidden and 6 Guests
None
Most users ever online was
139
on Wed Jul 03, 2019 9:12 am
Credits
Skin & graphics made by Xaria. The Harry Potter franchise belongs to J.K. Rowling. All original characters belong to the respective user that made them along with their posts. No copyright infringement intended.
Dominique decided it would be a good idea to get out of the Burrow for a bit. She loved her family, but it was overwhelming with all the emotions in the home. She apparated just outside of Hornswaggle Pier and decided to kill a few hours there. She walked down the board walk and stopped at a stall to buy some fairy floss.
Kasdeya wanted to get a clear mind after work that day. Working for the ministry was a tough gig but she didn't mind tough work, it just made her want to prove herself even more. As she was walking the pier she seen a blonde girl there and smirked. "Penny for your thoughts?" She asked curiously.
@Dominique Weasley
Dominique looked up and chuckled, "My thoughts aren't worth much. Just dealing with family issues. Everyone's freaking out over my aunt's death. Don't get me wrong, I'm freaked too. But we can't stop living our lives. She wouldn't want that." She then realized she didn't even know this person; and her she was dropping all her problems on her, "Sorry. I'm Dominique by the way."
@Kasdeya Salem
Kasdeya was actually kind of shocked when the fellow blonde began to talk about her dead aunt. It was sad when a family member was lost and she gave a small smile. "I am sorry for your loss" she apologized and when the other girl introduce herself, she nodded her head with a smile. "I am Kasdeya, nice to meet you" she replied.
@Dominique Weasley
"That's a really pretty name. And yeah, alot of people have been saying sorry. They feel obligated to say it." She pushed her hair from her face "So what brings you down here?" She asked looking the girl over a bit. She was quite beautiful.
@Kasdeya Salem
When it came to the other blonde explaining how other people felt obligated to say it. "Thank you for the compliment and as for people saying that they're sorry for your loss I think people do it because they don't know what they should say and if they say the wrong thing it could make things worse, so they simply say sorry" Kasdeya simply explained.
"I just wanted to clear my head I guess, things are a lot easier when a clear head is the best head" she replied with a grin.
@Dominique Weasley
"I understand that. But after hearing it so many times in a row it drives you a bit crazy." She said with a laugh. "I guess we're here for the same reason then. I need my head cleared. I have a million thoughts rushing around my head. It's a bit annoying, really"
@Kasdeya Salem
The blonde understood completely what the young girl was going through, to have someone in her business was annoying so she got it. "Yes I understand that, complete strangers who knew nothing are in your business" Kasdeya knew from experience. The blonde smiled. "Yes I guess so, would you like some company then?" Kasdeya asked.
@Dominique Weasley
Dominique nodded her agreement, "Some company would be great." And that was true. Maybe some new people would help her take her mind off of things. "So, tell me what you need to clear your head of?" She was curious about someone else's problems. Anything to take her mind off her own problems
@Kasdeya Salem
Kasdeya smiled as the other blonde agreed to let her stay and join her. Deya didn't know what it was but there was something telling her to stay and so she did. Deya nodded her thanks before being asked the question on what she was doing there that day and why her mind had to be cleared. "Work and the single life, which isn't that bad" Kasdeya couldn't help but laugh a little.
"Been getting slammed by work a lot since a greater evil resurfaced and what not. I mean she is just a kid but everyone starts off young I guess" Deya shrugged a bit.
@Dominique Weasley
---
Permissions in this forum:

You cannot reply to topics in this forum