current time
Sep. 2020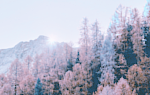 staff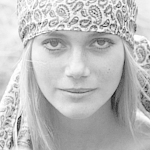 Admin Xaria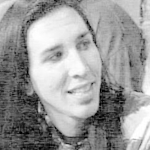 Admin Jules
Admin Topher
Who is online?
In total there are
3
users online :: 0 Registered, 0 Hidden and 3 Guests
None
Most users ever online was
139
on Wed Jul 03, 2019 9:12 am
Credits
Skin & graphics made by Xaria. The Harry Potter franchise belongs to J.K. Rowling. All original characters belong to the respective user that made them along with their posts. No copyright infringement intended.
It was finally time, after so much work, so much effort, tonight was finally night, Bloodlines was going to have it's first night open to the public. Jumping on the recent events, the advertising had pushed the idea that this was a place away from your troubles, away from the horror of the world. As Liliana looked down from the VIP area, hidden behind the one way mirror enchantment, she couldn't help but smile at the place that she had created, her own Garden of Eden.

The plan for tonight was relatively simple, open doors to everyone at nine, keep it family friendly till we push the underage kids out a midnight. That's where the fun begins, where the reigns get loosened, have the place closed by 3 am so that there's time to clean up and reset for normal nights beginning tomorrow.

The music started up, a mix of pop punk and dance music that Liliana had specifically picked out for the night, easily being able to be heard by the people waiting outside, setting the mood for the night. Finally, the doors open to let in the masses, and let the night begin.
Cherry really needed to not worry about her grades and impending graduation for once; might as well attempt to ease her mind at this new club in Hogsmeade. At least her age shouldn't be an issue?

Was there a dress code? She might be screwed in that department...

It was weird actually going to a club for its opening night, but maybe that was what she needed.
Raine had gotten off from work that night and had asked Gaston to come along with her. With her hair down and in beautiful curls and dressed to impress. She walked in with Gaston on her arm. "Are you ready?" Raine asked as they walked in.
@Gaston Shaw
@Liliana Walsh
Raine outfit
Gaston had agreed to go to the club opening of his girlfriend Raine's sister Liliana. He walked in there together with Raine her being on his arm. "I'm ready to whatever things this night will bring," he said and smiled. He had no clue how all this will go.
@Raine Walsh
Raine was glad that he was her rock through all of the tough times. She knew that no matter what he'd always be there for her as a friend, it was just amazing that he was there for her as more then a friend. She looked around and didn't see Liliana anywhere.
Indigo wouldn't really describe himself as a lover of clubs and things, but he'd heard about the new place opening and thought it could be an excuse to wear some nice clothes. He'd also done something to his hair that had him checking in reflective surfaces every five seconds. Once into the club, he was very impressed. Bloodlines didn't sound like the most appealing name to him, making him think of some kind of slashed injury; but it was all very fancy.

He liked to feel as though he was somewhere fancy.
The club scene was not a scene that Sage was into often. She didn't have time for it, her entire adulthood was spent going undercover whenever the girl went out to track down whatever victim she needed to catch. Tonight was not much different, she thought judging by the name the club could hold some people.

Maybe make herself some connections and the location of the nightclub seemed good enough. So she entered Bloodlines. From what she heard it was one of the first so this meant all the crazies went out and she entered in a black dress and high heels. The typical party outfit that she hated.

She heard music going in and she rolled her eyes. This was going to be fun and she went to the back of the club as she listened to the music and debated if she'd get her a drink. As she watched from a distance to all going on in the club.
Victoire entered the club in hopes of getting her mind off of what happened. She needed to have fun. Looking around, she spotted someone she knew, Indigo, and walked up to him.
"Didn't expect to see you here!"
@Indigo Macmillan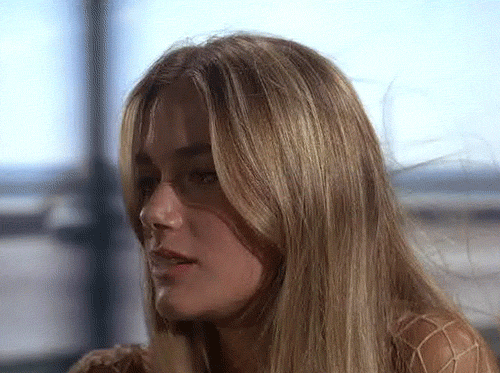 Heejin just had to check out this new club. Who knows, maybe one day she could do some performances there? She took in the atmosphere and smiled. Something like this was definitely needed in Hogsmeade.

It was time to have some fun! Who to have fun with, however, was the question.

Evander loved when new things come to the wizarding world so he decided to go to the opening of Bloodlines. It sounded cool so hopefully it was. He walked in and immediately saw a good turn out. It looked like he wasn't the only one curious. The university student took a look around before going to the bar to order a drink.

When he got to the bar and ordered himself a cosmo and looked around at the party.

Thank you so much
AJ
from Shadowplay for the set!!
A smile crept across Liliana's face as she looks down below at the reaction that the night was getting. Tonight seems to have been a success, at least in attendance. Now it was time to make sure she had repeat visitors. Making her way down from the VIP area, Liliana enters the masses. Putting her charm to good use, Lili thanks those who arrived today for attending, and had generally light conversation with the various guest.
After some weaving through the crowd, Liliana finally ran into the person she was hoping would be here, Raine. "It's so good to see you were able to attend. What do you think of the place, now that it is all bustling?"
@Raine Walsh
Raine was with Gaston when she saw her twin sister making her way over to her. Raine looked at Gaston with a look before turning to her twin. In normal situations she would have hugged her but with her sister pulling the disappearing act and then recently showing back up, there was a lot of stones and pieces that had to be repaired before getting back to that. "I was able to get done work early and the place looks good, better then when it's empty" Raine replied before she looked between her sister and boyfriend. "You remember Gaston? He went to Hogwarts with us, he was a year above us and has been my friend since we were wee teenagers" Raine laughed, she remembered being 14 and having a huge crush on him.
@Liliana Walsh
@Gaston Shaw
Gaston was standing next to Raine when she noticed someone approaching them and if she remembered correctly she was the twin sister of her girlfriend, Raine. She would have shaken her hand or something but he knew the situation between the two sisters. She understood it too. "You have done a very good job with this place for sure," he had to admit there now. "I and Raine are actually dating now. That's why we are here together," he had to say it out loud. He had a crush on Raine since Hogwarts years too.
@Liliana Walsh
&
@Raine Walsh
With just a look between the two, Liliana could have guess they were a couple at this point, even before Gaston confirmed it. Despite being disappointing by her sister's description, she wasn't going to air her grievances in public, and certainly not on a night like this. "Yes, I remember him quite well from when we were in school. Now, I have to be a sister and do the typical threats," Lili stated, directing her comments to her sister before turning to stand directly opposite Gaston. "Make sure you don't do anything to my sister that would require me getting involved, you wouldn't like the result." Liliana stood across from him menacingly for a couple second before resetting herself into hostess mode, "And thank you for the compliment, I've put a lot of work into this place."
@Raine Walsh
@Gaston Shaw
Raine knew this was going to happen, she knew that Liliana was going to give hell when it came to her being with Gaston. "Lili" was all she said to Liliana. "Great! Now that the sisterly threats are out of the way, how about we all get a drink?" Raine suggested.
@Liliana Walsh
@Gaston Shaw
Gaston listened to what Liliana said to him there now. He wasn't scared of her or anything like that. He just nodded his head there for now. "I won't hurt her. It took me so long even have the courage to ask her out. So I wouldn't dare to ruin this," he did assure to her girlfriend sister that he won't hurt Raine. He didn't plan to do it. "Your welcome and drinks sound good," he had to admit.
@Raine Walsh
@Liliana Walsh
Liliana just raised her eyebrow at her sister's indignation. "I will believe it when I see it," Liliana comments, before turning around and waving down one of the waitresses, "That's enough for tonight, now drinks." She turns to the waitress, "My usual, and whatever they want, on the house."
@Gaston Shaw
@Raine Walsh
Raine knew this night was going to be long, she just sensed it from the tone her sister gave her boyfriend and the defense that was building in Gaston's tone. "Well can we save this conversation for another time? As for what I'd like to drink, can I get a Malibu bay breeze? Thank you" Raine smiled as she looked around at the scene.
@Gaston Shaw
@Liliana Walsh
---
Permissions in this forum:

You cannot reply to topics in this forum