current time
Sep. 2020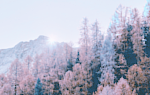 staff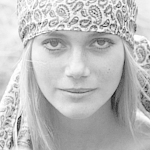 Admin Xaria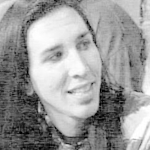 Admin Jules
Admin Topher
Who is online?
In total there are
4
users online :: 0 Registered, 0 Hidden and 4 Guests :: 1 Bot
None
Most users ever online was
139
on Wed Jul 03, 2019 9:12 am
Credits
Skin & graphics made by Xaria. The Harry Potter franchise belongs to J.K. Rowling. All original characters belong to the respective user that made them along with their posts. No copyright infringement intended.
Mackenzie sat in the corner of her cell and sighed as she just stared at the wall. She was so bored. She had asked for reading material to at least make time go faster. She never received an answer or her books. Suddenly, a guard came up to the gate and unlocked it, "You got a visitor." He said. Mackenzie was confused but got up and stepped out of the cell. She followed him to the visitation room.
Darcy decided he was going to visit the person who basically threatened to kill him. He felt a need to set everything straight and, hopefully, no longer have a target at the center of his forehead.
He watched as Mackenzie entered the visitation room. It felt weird doing this as he couldn't have imagined it months ago.
@Mackenzie Riddle

When Mackenzie saw Darcy sitting in the room, she was a bit shocked. But that look of shock turned to one of anger rather quickly. She sat down across from him, completely silent. The blonde girl stared at him for a few moments before finding her words, "What are you doing here?"
@Darcy Culkin
"To talk to you..."
How well was she going to accept that as an explanation?
Darcy had to think of where to start. Well, at least she couldn't hurt him as they were supervised as far as he was aware.
"Let me just say that I don't get why you hate me so much other than being friends with Al and accidentally kissing."
@Mackenzie Riddle

Mackenzie rolled her eyes as he spoke and laughed, "Why am I mad at the person my boyfriend kissed when he was dating me? Which I've also found out he ditched me for. If you were in my shoes would you be mad? Ask yourself that question."
@Darcy Culkin

Mackenzie glowered at him when he called her out for Jaxon. That answer was yes, but she obviously wasn't going to give Darcy that benefit, "That's Hardly any of your concern. But you always stick your nose so far up in others people's ass you can out with shit on it." She straightened up a bit and looked at him, "you want to know why I don't like you? You already know the answer to that question."
@Darcy Culkin
He blinked confused at what Mackenzie was saying.
"Al didn't like being tied down to just hanging out with you... He wanted to hang with his friends too, and you didn't get it."
@Mackenzie Riddle

"I never said he couldn't hang out with his friends. But I was tired of him ditching me for the pathetic likes of you." She looked Darcy up and down and scoffed, " I mean really. If he was going to cheat on me with a guy, he could have at least chosen someone attractive."
@Darcy Culkin
Darcy scrunched his nose. She thought he was pathetic?! Don't stoop. Don't stoop.
"I must be attractive to Al then considering we're both blonds."
@Mackenzie Riddle

"Don't compare yourself to me. I'm class. You're trash. And its just a matter of time before Albus realizes the HUGE mistake he made and he comes running back to me." She said matter of factly, "Just you wait."
@Darcy Culkin
"I'm not sure about that... If he didn't know of your cheating, I think he will be more heartbroken about it. I bet you weren't even on his mind when Hermione died. Whose shoulder did he cry on? Mine! Who always stuck by and supported him? I did!"
@Mackenzie Riddle

Mackenzie stood quickly slamming her fists on the table. She leaned forward and got really close to Darcy's face, "Let me tell you something. I've always done my best to show Albus I was there for him it was him who wasn't there for me get your fucking facts straight. Now, You're lucky I'm in here. Or I'd kill you with my bare hands. Now get the fuck out. And don't come back." She sat back in her chair and called out to the guards, "We're done in here!"
@Darcy Culkin
Darcy just didn't know how to respond, especially as it seemed as if that wasn't the case. He was aware of how much Al seemed to like Mackenzie.

A bit shaken up by the conversation, he decided to might as well make the return back to Hogwarts. Hopefully he wouldn't have to deal with her again...

---
Permissions in this forum:

You cannot reply to topics in this forum