Guest
sexual orientation
sexual orientation
blood purity
blood purity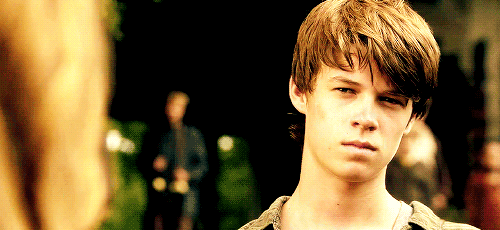 Basics
Name: Dylan Oliver Harrington
Nicknames: n/a
Titles: n/a
Date of Birth: 6th April 2006
Age: 14
Blood Status: Pureblood
Hometown: Brisbane, Australia
Current Home: London, England
Nationality: Australian
School: Hogwarts
Sexual Orientation: Heterosexual
Wand: 10 inches, phoenix feather, Rowan
Appearance
Hair Color: Brown
Hair Style: Short, Messy
Eye Color: Brown
Body Type: Slim
Height: 5´7" (He will grow still)
Other Distinguishing Features: N/A
Clothing Style: shirt, jeans and jackets, sneakers - his most favorite outfit.
Personality
Dylan is the guy who might seem like the though and headstrong most of the time and wouldn't let anyone get under his skin but deep down all this is is the soft guy who cares about people more than he let's out. He can be rude and mean at the times even but once you get know him you see it's not who he is. The boy is said to be very intelligent even, even yeah he doesn't always shine with his knowledge. He tends to have even good creativity, he has always liked drawing and writing, even yeah it's not something people around him know much, it's been her secret hobby. The might at first not accept people around him but he is more acceptable to things than you can imagine, he has never cared about blood purity or things like that. He always has accepted people as who they are. he boy his pretty stubborn one too, he doesn't change his mind about something very easily. The lying is something he has mastered too, he can easily trick people to do something for him with his lies. You can say he is even a bit of manipulative. Oh, being patient has never been his thing really, he has never had in him to wait for someone for hours or anything else like that. So because he loves to do things more likely his own rather than ask for help from someone else, he likes to figure out things his own.
History
Dylan grew up as the second oldest son of  Tamara and Chester Harrington. The boy has one older brother Ashton and two younger sisters, Bella and Celeste. Over the years even he has become protective of her little sisters. He was always been there for them and he knows that his brother wouldn't like to talk with anyone who wasn't pureblood as they were kids. But Dylan was quite opposite to that.  He never cared much about pureblood society.
Dylan was excited about Hogwarts ever since his brother Ashton went there and he couldn't wait for his letter and once it was here he did attend to Hogwarts too. He noticed how much times his brother did get into the trouble, even if Dylan wasn't really someone who stayed out of the troubles too. There were very few times when he was caught too but he somehow managed always get out of them. He just was good at telling something that wasn't very true.
Years have passed and Dylan is currently at her fourth year. So far he has focused more on his grades rather than making friends or even enemies. He has always been someone who has taught about his future more than her brother. He knows grades are important even if he didn't stay out of the trouble always.
Last edited by Dylan Harrington on Sat Nov 16, 2019 3:28 pm; edited 1 time in total
badges
sexual orientation
sexual orientation
blood purity
blood purity
So I'm a little left of center
I'm a little out of tune
Some say I'm paranormal
So I just bend their spoon
badges
Mini Ava

:
Quote

:
All the pretty places
Pull us away from where the pain is
These open skies
Leaving the past behind
I would for all the pretty places
Relationship Status

:
doting on mushrooms
partner image

:
sexual orientation

:
bisexual
blood purity

:
half-blood
occupation

:
university student
---
Permissions in this forum:
You
cannot
reply to topics in this forum