current time
Sep. 2020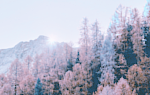 staff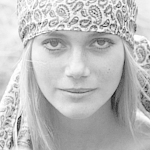 Admin Xaria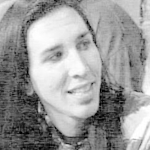 Admin Jules
Admin Topher
Who is online?
In total there are
3
users online :: 0 Registered, 0 Hidden and 3 Guests :: 1 Bot
None
Most users ever online was
139
on Wed Jul 03, 2019 9:12 am
Credits
Skin & graphics made by Xaria. The Harry Potter franchise belongs to J.K. Rowling. All original characters belong to the respective user that made them along with their posts. No copyright infringement intended.
Blanche had practically dragged James to the ice rink. She didn't really know what else to do other than to continue on as 'normal'; as though nothing devastating had happened. It was convenient that the winter festival was around at the time, so she hoped to get a few chuckles out of him. Even if it was at her own expense!
She was sitting on the bench with the ice skates she'd got. Instead of attaching them to her feet though, she had one on her foot and one on her hand.
"James! Imagine trying to skate like this!"
She mimed skating around on all fours like an animal.
@James Potter
James really did not feel like leaving the safety of his dorm room, but Blanche had
other
ideas. He watched as Blanche continued to be her Blanche self; he couldn't understand why she could just act as if everything's fine.
"Wouldn't you hurt yourself?"
Yep, he was thinking too negatively.
@Blanche Labelle

"Well, it might even be safer!"

She pretended to scratch her ear like a dog, with the ice skate. Giggling, she unlaced it and put it on her foot.

"Come on then, get your skates on. Literally. Get your skates on! Hah!"

For some reason that was hilarious to her.
James grabbed a pair of skates and put them on at Blanche's insistence.
"I'm not sure if I told you already, but I'm single now."
@Blanche Labelle

"No... I don't think you mentioned that."

She put on her skates, grabbed James's hand and tried urging him to stand up.

It was a bit surprising to hear of James's break up, but she felt it may have something to do with his Aunt's death. Maybe he just felt like it was all too much right now, and needed time and space. Blanche really couldn't blame him, considering what had happened. What he'd witnessed.

"Well... honestly it's a shame, James. You'll meet lots more people, though." She wondered how Azazel felt about all this. "Oops. I think we should hold onto the side first..." Blanche had just got onto the slippery ice.
"I should've known better..."
James made his way towards the rink putting his hand on the rail.
"Yeah..."
@Blanche Labelle

"Hmm? Eek!"

She wavered a little bit and clutched on desperately to the rail. Her heart was going a mile a minute. The thrill of it made her giggle a little though.

"I haven't been skating in ages! Ah!" A couple zoomed past them. "Oh wow, look at those two! Now they're just showing off. Come on, we can do better than that. I guarantee it, just a few laps of this... then we'll be brave and let go!"
"Well we will be. We'll be skating pros!"

She pushed off from the side, and wobbled slightly, clutching onto his hand.

"Let go for a sec!"
James was wondering how Blanche could still remain being her bubbly, optimistic self in a time like this.
He let go of the rail and looked over at his friend.
"Are you sure about this?"
@Blanche Labelle

"Yeah!"

She held both of his hands, grimaced, and sort of... drifted out on the skates.

"Oooooh... look at us! We're moving!" ... very slowly. "Want to try erm. Going... forward?" She sort of glided forwards. It was a bit Bambi-ish though, honestly.
"We are..."
James started moving his skates forward unsure of how to control them.
"Am I doing this okay?"
@Blanche Labelle

She looked at him and started sniggering.

"Oh my god... your face. Stop it! You're making me laugh! Ah!"

She wobbled slightly, then burst out into a laughter fit.
James gave a puzzled expression hearing Blanche be amused over nothing as usual. He let go and drifted off doing pretty decently until he managed a good slip right onto the ass.
Looking around on the ice, he face palmed himself and a small laugh escaped. How pathetic.
@Blanche Labelle

"Ah no wait! I need you for support!"

She continued laughing, until she looked over her shoulder. James was sat on the ice. She stopped laughing. Could he actually be enjoying himself?

"Oh my god..." Now she was giggling again. This time, she had to lean against the side to steady herself. The sight was hilarious. "Slide around like a dog on a carpet!"

"Yeah!"

She couldn't wait for this...
James began scooting around in a figure 8 trying his hardest not to laugh.
"Why don't you give it a whirl?!"
@Blanche Labelle

Blanche laughed, tried to descend onto the ice in a sitting position; but ended up falling forward flat onto the ice.

"Pull me along like this!"
Without even questioning, he began tugging her against the ice.
"Hey, if you get some up your nose, it'll melt."
@Blanche Labelle

---
Permissions in this forum:

You cannot reply to topics in this forum