current time
Sep. 2020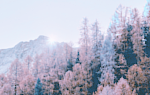 staff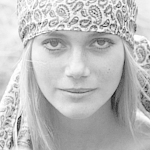 Admin Xaria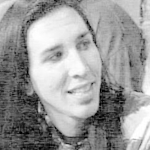 Admin Jules
Admin Topher
Who is online?
In total there are
6
users online :: 0 Registered, 0 Hidden and 6 Guests :: 1 Bot
None
Most users ever online was
139
on Wed Jul 03, 2019 9:12 am
Credits
Skin & graphics made by Xaria. The Harry Potter franchise belongs to J.K. Rowling. All original characters belong to the respective user that made them along with their posts. No copyright infringement intended.
Alayna was pissed off. She had heard about Carina and Louis spent the last 2 days comforting her. She had barely slept or eaten anything since the break up. She finally got her to take a nap and made her way down to he lake. She figuredba walk might calm her down a bit as she was absolutely furious. She sat by the tree and stared at the water
@Louis Weasley
Louis emerged from the edge of the forest. He was gathering some ingredients to make some pepper up potion for some of his family members. Certain Weasleys and Potters weren't sleeping all too well, and he wanted to make the potion for them to feel a little less drowsy. It was nice to be about in the fresh air, so much so that he found himself smiling a little.
Then he stopped in his tracks. He was looking straight at Alayna, Carina's cousin.
He blinked, looked down at the ground, then returned to meet her gaze.
@Alayna Nott
Alayna looked up and saw Louis and immediately frowned. She got and walked over to him shoving his chest, "You ass! You complete ass!" She shouted. She was furious with him for hurting Carina the way he did, "Do you have any idea what you did to her!?"
@Louis Weasley
As she stormed up to him, he didn't move. By the look in her eyes he could tell what was coming, but he didn't do anything to prevent it. He merely placed the basket of ingredients down before she shoved him. He stepped back a little from the impact; but their height differences aided his balance.

"I know." He said quietly.
"NO. You don't know! Because you're not there. I KNOW! I'm the one having to practically force her to eat. I'm the one having to slip her potions so she sleeps. I'm the one that holds her when she cries. SCREAMING about how much she misses you. How much she loves you.  You don't know anything, Louis Weasley." Alayna had tears in her eyes as she thought of her cousin, "You're a real fucking idiot. That girl loves you. She checked on you before her family when it all went down. She went to your grandparents house to make sure you were ok. She put you first!"
@Louis Weasley
Louis stayed silent while taking her verbal fire. His heart sank out of his chest. At the same time, however, he felt as though Alayna's voice was very quiet. Like she was half way across the Quidditch pitch and shouting at him from a long distance. Everything just felt so far away and out of reach: he just couldn't really explain it.

He continued to stare at her without saying anything.
Alayna shook her head, "Did you ever even care about her? Or did you use her as an easy score in bed? I've lost all respect for you, Louis. You're worse than Belvedere. At least we expect this shit from him. I thought you were better than this." She wouldn't normally be so furious. But Carina was her best friend, "Do you love her?"
@Louis Weasley
"I..."

He picked up his basket of ingredients.

"I have to go back to the castle now, Alayna. You should head back too. It's cold out."
Alayna shook her head, "Always running when things get difficult. You know what? Carina is better off without you. She needs someone that isn't afraid and won't run when things get rough." She walked past him towards the castle without another word.
@Louis Weasley
Louis could see things from Alayna's point of view.

Internally all he could feel was guilt, to the point where his chest felt heavy with it day-to-day. It was difficult enough to try and carry on with his school work, let alone worry about his family and Carina as well. He carried around guilt like it was a boulder strapped by ropes to his torso.

He watched her return to the castle, and made sure she got there safe. Then he proceeded towards there himself.
Carina decided to go for a walk since she couldn't really sleep. She didn't sleep anymore. And she wasn't hungry. She out on one of Louis hoodies she still had and walked out towards the grounds. When she stepped outside she came face to chest with Louis. Was he always this much taller than her. She looked up at him with bloodshot eyes and stepped back a bit, "Sorry. I was... Um... Walk."
@Louis Weasley
Louis, who was busy wiping his feet on the outdoor mat from the mud, felt something soft push against his chest. Then there was the scent of Carina's perfume, and Carina herself. He smiled kindly at her, despite everything that he had just been accused of.

"It's all right."


Carina tugged on the hoodie sleeve and wondered if he realized it was his. Of course it was his. Carina didn't wear Hufflepuff. She chewed on her bottom lip and couldn't help but blush when he smiled at her. She always did. "How are you?" She asked, not wanting him to leave. She missed him.
@Louis Weasley
"I've just spoken to Alayna..."

The small talk felt awkward. He felt like conversations recently were nothing but small talk. Usually he wouldn't mind at all, but things bugged him that didn't before.

"That's a bit too big for you..." He said, meaning the hoodie.
"She didn't yell, did she? I'm sorry. She's just a bit protective of me. I really am sorry." She would have to speak to alayna later about that. When he mentioned the hoodie being big on her she whimpered softly, "Yeah I mean. It's not mine. I mean... It was given to me... But you know that. You know, since you're the one who gave it to me." She began to ramble nervously, " Do you want it back?" She asked silently hoping he said no. She loved this sweater. It was the first one he had even given her. And it was soft and warm and smelled like Louis.
@Louis weasley
"She was a little worried about you."

He smiled weakly.

"You can keep it, I've got a few more in the dormitory," He didn't really like wearing them unless it was for extra warmth under a coat or cloak.

This was what he found the most difficult. He did still care for her, but he didn't want to tease her. He felt as though more time spent in one another's presence would be hurtful to both of them. Louis didn't want to hurt her, although he knew he had already: unintentionally. He didn't want to confess that he was worried about her, so he chose a different way of going about it.

"You should probably keep indoors. Maybe go to the kitchens, get a hot drink? It's cold out there."

Maybe she'll actually eat something too.
When he said she could keep the jacket she smiled softly, "Thanks." It sucked being near him like this. She wanted to hug him and kiss him and tell him she loved him. But she couldn't. She shrugged at the suggestion of the kitchens, "Don't know. Maybe." A cup of tea did sound good though.
@Louis Weasley
---
Permissions in this forum:

You cannot reply to topics in this forum