current time
Apr. 2021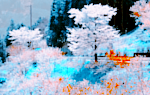 staff
Admin Xaria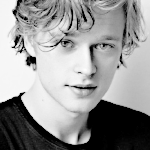 Admin Violet
Who is online?
In total there are
2
users online :: 0 Registered, 0 Hidden and 2 Guests
None
Most users ever online was
139
on Wed Jul 03, 2019 9:12 am
Credits
Skin & graphics made by Xaria. The Harry Potter franchise belongs to J.K. Rowling. All original characters belong to the respective user that made them along with their posts. No copyright infringement intended.
Since the incident, Harrison had been spending all his time at either the Ministry or in the cabin. He already had to listen to the Minister's dirty orders for Azazel's interrogation only to not be charged. Harrison wondered why that was the case as James' testimony and memory evidence matched up. He ended up accepting Azazel's request to have a discussion. He better have a good reason for all this...
@Azazel Baptist
Azazel was happy that Harrison had agreed to meet with him, he knew that this was not going to be a pleasant meeting, and well that did not bother him as the man was literally his only hope at the moment. He walked into the cabin with the owl, which had his orders to kill Hermoine on it a long with Ivan's signature. He hoped that this would prove that he was just an afraid boy who was frightened for his life if he failed to obey the orders, which was the penalty for not going through.
"Harrison, thank you for agreeing to meet with me,"
he greeted the man as he really needed to talk to someone about this and the man before him was the only man he trusted at the moment, the only one who had the power to get him out of the country and break the chains that bound him to his master.
@Harrison Jetson

Azazel sighed, and thought should he really hand him the owl. "I need you to see something, you are the only one who I trust with this at the moment," he said as he handed Harrison the parchment, the owl from his master, The Minister of Magic.
Harrison read the parchment closely.
"Want to know what the sad thing is? This wouldn't even be admitted as evidence back in the Ministry. They already released the news edition on who was behind the killing."
He slid one of the more recent issues of the Daily Prophet to the other.
@Azazel Baptist

Azazel looked at the man as he read his owl, when he said that it wouldn't be admitted into evidence, he gave a soft sigh.
"I knew of the plan to frame someone else and to be frank it was going to be you but that Riddle girl made for an easy scapegoat, for which I am thankful,"
he explained to the other. He thought of what else would be useful to him, well that was easy he could give the names of some that were involved in the ministry.
@Harrison Jetson
"Yeah, I had to interrogate her. Let's just say she got herself arrested over petty schoolage relationship drama."
Harrison shook his head.
"Kids these days!"
He sighed thinking about how the other side seems to have no remorse for using literal children to help their agenda.
"I apologize for not realizing your situation was stickier than I thought."
@Azazel Baptist
"It is alright but I need a favor, as in a month I am to give up my soul, something that my master has wanted for years. I need protection and a way out of the country for a few months, or just a safe place to lay low. In exchange I will give the names that I know who are involved with the ministry and well Hogwarts,"
Azazel asked the man he had to prove that he was telling the truth first, and that he was not a danger to him or those who was protecting.
@Harrison Jetson
"I could hide you in one of my family's estates. I need to go through them and make sure the wards are still up to speed."
He sighed.
"Divorce proceedings..."
@Azazel Baptist

Azazel was happy that the other was willing to help, as it meant that maybe he would be able to get out of his situation sooner rather than later.
"Anything would help, and I am sorry that you are dealing with a divorce,"
he felt bad for asking what he did now but what was he to do, he needed a place to lay low as he knew that there would be someone who may know that he is not happy with where he was.
@Harrison Jetson
"How long have you know the DE's plans? I want to come up with a potential plan to counteract theirs if possible."
@Azazel Baptist

Azazel sighed at the next question, he had to tell him that he known of them for a long time.
"I have been in all the meetings prior to my acceptance into Hogwarts which was actually a front to allow young death eaters into the school, there is also a Dark Arts class that takes in the forest,"
he was not sure if this was useful or what the other wanted to know.
@Harrison Jetson
He raised an eyebrow and nodded.
"And what was the motivation behind it? We're already too late on the class thing, but maybe if word somehow got out to parents something could be done..."
What was he
saying
? Harrison couldn't get why he always kept jumping to more passive approaches when action needed to be taken.
"Do you know of any further plans?"
@Azazel Baptist

"There is going to be a few changes in laws, one being legalizing murder,"
He responded he just wanted out of the Death Eaters, and believed that the man in front of him was the way to do it he would share everything he knew with him in hopes that it would take them down.
@Harrison Jetson
"Shit."
He hardly had experience in law except for ones he memorized that pertained to his occupation.
"That makes my job non-existent. What about drugs?"
@Azazel Baptist

---
Permissions in this forum:

You cannot reply to topics in this forum