current time
Apr. 2021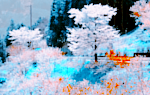 staff
Admin Xaria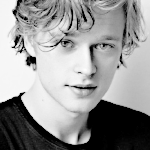 Admin Violet
Who is online?
In total there are
4
users online :: 0 Registered, 0 Hidden and 4 Guests
None
Most users ever online was
139
on Wed Jul 03, 2019 9:12 am
Credits
Skin & graphics made by Xaria. The Harry Potter franchise belongs to J.K. Rowling. All original characters belong to the respective user that made them along with their posts. No copyright infringement intended.
Delilah could not believe that they were actually able to pull off what they did, she had her doubts in the boy who her lord had trusted to do the deed. He did however, and now it was time to celebrate. The wizarding world would be in fear again, afraid that there maybe a new war forming and that woman's death was the first in many casualties. She had decided to go celebrate at VAPOUR and hit the dance floor, she planned to dance the entire night. "She is gone, she is really gone. It is time for the Death Eaters to rise and be the powerful as they used to be," She chanted not caring who heard her.
Sephy somehow let her friend convince her about coming to this establishment. She was pregnant and her stomach was definitely noticeable, as she walked around since she didn't want to see her friend sucking face, she heard a woman talking about Death Eaters. The red head smirked, being a death eater she knew what was done to Hermione Granger. Even though Sephy wished for the task, she let it go since the task was done.
"Well we definitely did win and hopefully these people know that Death Eaters are the ones meant to rule" Persephone said as she walked over to the blonde Death Eater.
@Delilah Riddle
Jace walked into Vapor after hearing the new of Hermione. Jace didn't like the news. But the voices sure did. He walked up to the bar and got himself a double shot of whiskey. He sipped it and looked around a bit
Delilah grinned as someone joined her, a fellow death eater none the less this was a night that she never will forget, still not believing that the lad was able to pull it off. [B]"If they don't, they soon will,"[b] she replied to the woman her smile not leaving her face.
When her eyes glanced at the bar she noticed Jace, not caring about him at the moment she decided to leave him to his vices, he would join her if he wanted.
@Persephone Nightshade
,
@Jace Bloodstone
Jace took another sip as his eyes locked with Delilah. He smirked and walked over to her, putting an arm around her shoulder, "Successful night, I assume. Based on these festivities?" He played with a lock of Delilah's hair and smirked at her, "You look good tonight. Radiating evil."
@Delilah Riddle
Sephy was glad to know that this night was successful when it came to the plans that were asked to be done. Sephy took a seat across from Delilah. "Well that most certainly is true" she replied. A young man came over and began to play with Delilah's hair. "Oh are you two together?" She asked.
@Delilah Riddle
@Jace Bloodstone
Skylar walked around the party keeping to the outsides. She watched as they all interacted and studied them carefully she wanted to be one of them. She had to be one of them. She could learn.
Delilah looked over as Jace walked over and put an arm around her shoulder, and smirked slightly when the red head asked if they were together.
"Well that is a strong word, we are more of close friends, really close friends,"
she replied just as she noticed a rather tasty looking blonde at the bar.
"Excuse me, but I think there is someone else we need to invite into our conversation,"
she said as her eyes darted once again to the blonde and without another word Delilah left Jace with their new friend and approached the other.
"Do you want to join us?"
She asked the other woman with a smile, Delilah just wanted no one to be alone on this glorious night.
@Jace Bloodstone
,
@Persephone Nightshade
,
@Skylar Ashton
The red head nodded her head. "Well close is always a good thing, especially if it handles your needs" Sephy smirked but then Delilah walked to invite someone to their conversation. Sephy wasn't sure who the other blonde was but she definitely looked like a fun person.
@Delilah Riddle
@Jace Bloodstone
Skylar looked up when a blonde girl approached her. She smiled but then remembered where she was and turned it into a smirk, "Sure. I'm Skylar, by the way." She looked the blonde over a bit and felt herself smirk again, she could have some fun tonight if she played her cards right.
@Delilah Riddle
---
Permissions in this forum:

You cannot reply to topics in this forum