current time
Sep. 2020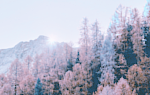 staff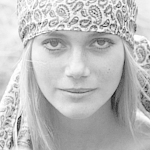 Admin Xaria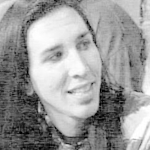 Admin Jules
Admin Topher
Who is online?
In total there are
6
users online :: 0 Registered, 0 Hidden and 6 Guests :: 1 Bot
None
Most users ever online was
139
on Wed Jul 03, 2019 9:12 am
Credits
Skin & graphics made by Xaria. The Harry Potter franchise belongs to J.K. Rowling. All original characters belong to the respective user that made them along with their posts. No copyright infringement intended.
Upon arriving at the Burrow with Lily, she told her,
"Wait right here, Lils!"
Victoire ran off to look for her grandparents to drop the bomb on them. She was attempting to keep her composure and not act as
dreamy
for once in hopes of not getting her young cousin in a panic.
She and her grandparents walked into the main room of the house hugging and crying.
"Everyone else should get here eventually..."
@Lily Potter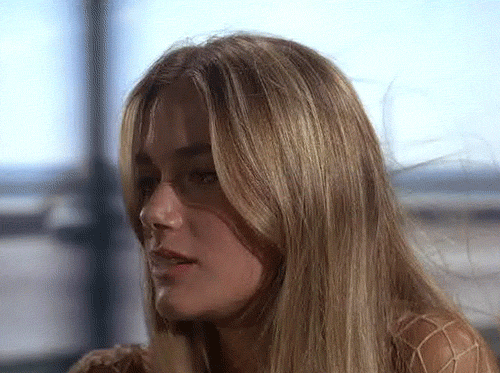 About fifteen minutes after Lily and Victoire arrived at The Burrow, Louis apparated there as well - hopefully with Dominique in tow.

He sat down on one of the chairs in the kitchen, and stared up at the clock on the wall. All the grandchildren had been added to the clock, and most hands were pointed to 'School'. Clearly Hogsmeade counted as 'School' to that clock. Louis, Lily and Victoire were pointed at 'Home'.

Louis stared and stared at it. He didn't move a muscle.
When Ron had finally made some sense of the situation, he apparated both Hugo and Rose to The Burrow. Unsurprisingly, a few of the others were already there. He looked at his children.
"Everyone will come home soon."
He said to them, in the most reassuring voice he could muster.
@Hugo Granger-Weasley
@Rose Granger-Weasley
Upon seeing his grandmother, Hugo ran up to her crying. He never dealt with something like this before. He had lost one of the people he always admired most. He didn't want to lose anyone else in his family.
Dominique apparated to the burrow shortly after her brother. She stepped into the house and looked around at who was already there. Grandma and Grandpa Weasley, Louis, Victoire, Lily. She looked down at the ground and saw one of the hands of the clock on the floor. She leaned down and picked it up, seeing it was Hermiones. She felt her heart in her throat and choked on the sob that escaped her body. She had been gone for so long. She hadn't gotten to see her before it was too late. She looked up and felt a bit of relief wash over her when she saw her Uncle Ron and Hugo arrive. She took a few slow steps towards Ron before hugging him immediately. She had missed him while she had been gone.
@Ron Weasley
Last edited by Dominique Weasley on Sun Oct 20, 2019 2:39 pm; edited 1 time in total
"Has anyone seen James? I thought he would've tagged along with you, Louis..."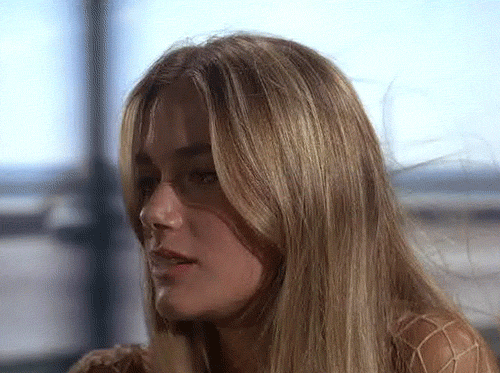 After being apparated to The Burrow Rose just kept the distance from everyone. She still couldn't believe her mother wasn't with them anymore and she will never see her again. This was just too much to take in still. There were still tears in her eyes. Her father words didn't really reach to her. Rose was just sitting down some armchair what was there and was hugging her legs soon enough. She just kept watching to distance.
Molly heard about the news how her aunt is dead as soon as she had arrived at the festival, she was just there a bit before the countdown. She had been shocked for frozen on spot for a bit but soon enough after that she had found Fred who had said to The Burrow. Molly did apparate herself there soon after that. Arriving there she noticed so many being there already. "Hey," she said quietly and went over Rose who was all alone there. She did slowly hug the poor girl. She was sure she needed it. She even herself needed it.
Louis looked at his sister as though she had said something in an entirely different language.

Then he heard himself say: "No..."
She frowned hearing Louis' response and looked at the clock. It was in a weird place between school and a forest.

"Is he even in the crowd..?"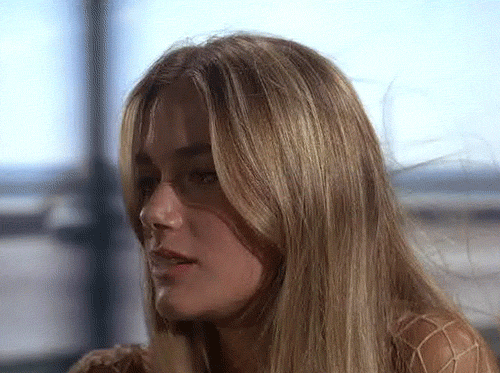 Lily was one of the first to arrive at the burrow. She waited where Victoire asked her to, to shocked still to do anything else. Besides she could see the clock from where she stood and it told her what she wanted to know. That it really was true. It was then that the tears really did begin to fall.

She hugged both her grand parents but others made their way into the room, she made her way to the edge of it. It was only when she heard them talking about her brother that she spoke.

"All 3 of us were there. But I don't know where James or Al are", she said. She was worried about them both and found herself looking at the clock again
Dominique tried to comps herself a bit and was semi successful. She wiped her eyes a bit and looked over st her brother. She knew in that moment nothing would ever be the same again. She walked over to him and out an arm around his shoulder, "Tu m'as manqué, petit frère." She hoped her parents arrived soon. She knew it would shock them to see her. But in that moment she needed to see them.
Carina made her way to Louis Grandparents house after making sure her own family was safe. She knocked on the door tugging at the wrists of her jacket nervously. She needed to know Louis was safe. When the door opened she was met with the girl that she had seen interact with Louis earlier. She stepped back to allow her in and introduced herself as Dominique. She nodded and entered the home and went over to Louis. She hugged him tightly and sniffled a bit, "I'm so happy you're safe." She loved Louis, so the safety and his family we're important to her.
Louis continued to stare at the clock.

Time... ticking. Time... passing by. Who knows what will happen. Who knows who will be next. He felt the cold pangs of guilt: he should have been closer to his family! He had been so absorbed with stupid things like silly exams and homework. He had been obsessed with Carina.

Friends? Is that what we are? When was the last time we did something together?

Mackenzie's words had haunted him ever since she had spoke them. Did that apply to his family as well? Had he not spent enough time with them? Did they all think he prioritised Carina? He felt guilt. Hot white guilt. I should have spent more time with her, and all of them.

Louis looked at the wall as Carina appeared, and hugged him. His body didn't respond to her. When she moved away, however, he threw himself onto Dominique. He sobbed quietly on her shoulder.
Victoire walked over to her siblings and joined in the hug. She really needed to be a better older sister and relative in general; she loved them a lot, but she never showed it well due to her hyperfixation on mushrooms.

"I love you two so much..."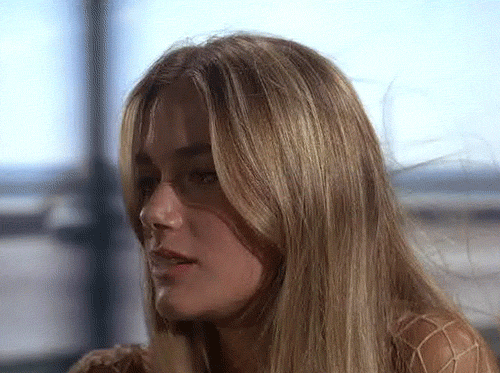 Dominique watched the interaction between her younger brother and his girlfriend before he was suddenly in her arms. He gasped a bit before she began stroking his hair, "It's ok, Lou Lou. It's all gonna be ok." That was a total lie though. It would eventually, but not any time soon. She held her brother and whispered comfortingly in his ear slipping between English and French. She looked up at Victoire and smiled at her with tear filled eyes.
@Louis Weasley
@Victoire Weasley
Rose was still crying there quietly and she didn't react even much when Molly hugged her. She was just not sure anymore who to feel or do. Her mother wasn't there and she knows never will be. She did understand what was happening but that doesn't mean she wants to accept it. So she just kept looking at that clock too. "Mommy, I miss you already," she mumbled there quietly
Roxanne had been coming back from London where she spent the night doing graffiti, when she heard that Aunt was murdered. Filled with regret for not being at the event, she was very distraught. Feeling the tears rush her eyes as she ran right to the Leaky Cauldron. She knew she'd definitely be in for a rude of awakening by her parents for not showing up.

Why did she have to let her hate for parties by not spending time with her aunt. One suckish niece she was, with her bag in hand. She went into the fireplace and shouted "St. Ottery Catchpole" and it didn't take long until she was in the little village. Not wanting to go right into her grandparents house.

Wiping the tears she trotted up the Burrow, hoping they wouldn't be mad. Even if she deserved it and knew she let her family down by not being there. She could see heads in the windows when the Burrow came to view. Running right up the door.

She opened it, and she had her bag on as she entered with tears in her eyes. "I heard what happened and I'm so sorry I wasn't there." she said to her family. She couldn't believe she was this selfish to go breaking the law instead of being with her family. Turning to Uncle Ron she cried, "I'm so sorry." she said.

Words couldn't describe how shitty she felt.
James had to be forced into the house; he was essentially trying to freeze himself as he still couldn't process what had happened. He just wanted to hide away from everyone. Why couldn't he just hide?

Noticing James, Hugo ran over to his cousin and said, "I love you, Bucktooth." What he didn't expect was to only receive a nod in response only to be pushed away.

"Bucktooth..?"
Fred also found his way to The Burrow finally. The first thing he saw was James and Hugo together, and James pushed him away. Fred quickly moved to Hugo, and put his hand on his shoulder. "It's all right, buddy, he's just not feelin' too well right now."

---
Permissions in this forum:

You cannot reply to topics in this forum