current time
Sep. 2020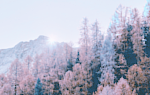 staff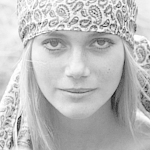 Admin Xaria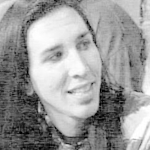 Admin Jules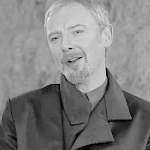 Admin Violet
Who is online?
In total there are
3
users online :: 0 Registered, 0 Hidden and 3 Guests :: 1 Bot
None
Most users ever online was
139
on Wed Jul 03, 2019 9:12 am
Credits
Skin & graphics made by Xaria. The Harry Potter franchise belongs to J.K. Rowling. All original characters belong to the respective user that made them along with their posts. No copyright infringement intended.
Page 1 of 2 • 1, 2
Rose didn't really feel like herself lately. She was quieter and barely talked with anyone, not even with her father or brother. She was just trying to deal with loss of her mother her own way, what was being alone and not letting anyone close anymore. The girl had decided still try to enjoy this winter event but it was hard. The girl walked slowly into ice maze since she hoped this could help get her thought away from her mother death. She kept walking and suddenly she bumped into someone. The girl hadn't really watched where she was going and was in her own world. "Sorry," she mumbled.
"It's okay!"
Seul-ki responded with a smile. Upon realizing who it was, she softly added,
"My condolences.""Are you ready to get through this maze?!"
@Rose Granger-Weasley
Rose gave a small smile to the girl, even if it was very sincere. "Thanks," she said quietly back.
"I hope so, I'm just trying to get my mind off things. Sad things," she said with a weak smile. "I guess we can do it together?" she asked there now, even if she couldn't remember girls name.
@Moon Seul-Ki
"Sure that works for me," she said with a small smile on her face. She wouldn't mind it. "It's yeah a bit harder to walk here than in the normal one," she had to add.'
@Moon Seul-Ki
Seul-ki moved through the passageway slowly trying her hardest to not slip.
"Do you think they have some special stuff in here like the last maze?"
@Rose Granger-Weasley
Rose kept moving there too slowly since she didn't want to slip too. "I think they might, to make it look more difficult than just the ice. Or it will be too easy if we get hang of it all."
@Moon Seul-Ki
"Why couldn't they have just done a snow maze? It would've been easier to walk through."
@Rose Granger-Weasley
"No clue really. I have thought the same. Or they just wanted it to be harder to get through," she said simply and just kept walking there now. "We will get still through this, no matter what happens," she added.
@Moon Seul-Ki
Seul-ki looked around hoping to find
something
to grip her hand on in case she lost her balance. Well, it seemed like there wasn't anything.
"Which way should we go?"
@Rose Granger-Weasley
Rose looked at the ways they can go and wasn't really sure where they should go. "How about we go right?" She had no clue where that is gonna lead them.
@Moon Seul-Ki
"Right sounds good to me!"
She began turning right slowly still trying her hardest to not slip.
@Rose Granger-Weasley
Rose nodded her head and turned slowly towards right too and she tried to not slip too. "This will take so much longer than the actual maze," she said.
@Moon Seul-Ki
Seul-ki nodded in agreement as she briefly slid across the ice. She was lucky to have managed to stop herself in time...
"It might be easier to melt the ice and swim..."
@Rose Granger-Weasley
Rose smiled and nodded her head. She managed to turn right without sliding there. "It really would have been easier but then again it makes it way too easy," she said with a smile.
@Moon Seul-Ki
"We might but we can try it still. You never know," she said with a smirk. "I'm up for it if you are," she added.
Seul-ki pulled out her wand and asked,
"Do you know any melting or heating charms..?"
@Rose Granger-Weasley
Rose thought a bit before she answered. "I know there is some hot-air charm thing but I'm not sure how it works exactly, never needed it," she said with a sigh at the end. She really didn't know it very well but maybe Seul-Ki knows it.
@Moon Seul-Ki
"What's that charm called again?"
Seul-ki then slapped herself.
"You just said what it's called! I just don't know how to say it..."
@Rose Granger-Weasley
Rose smiled. "Hot-Air Charm?" she said there once again with a question. "Not sure if it has this spell word since I have never heard of it before," she added.
@Moon Seul-Ki
"Well we could try that but people will end up looking weird at us," she said with a laugh in the end.
@Moon Seul-Ki
"Yeah, that is true. Let's do it then. We have really no other choice."
@Moon Seul-Ki
Page 1 of 2 • 1, 2
---
Permissions in this forum:

You cannot reply to topics in this forum