current time
Apr. 2021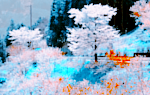 staff
Admin Xaria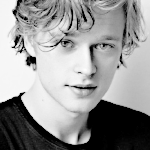 Admin Violet
Who is online?
In total there are
4
users online :: 0 Registered, 0 Hidden and 4 Guests :: 1 Bot
None
Most users ever online was
139
on Wed Jul 03, 2019 9:12 am
Credits
Skin & graphics made by Xaria. The Harry Potter franchise belongs to J.K. Rowling. All original characters belong to the respective user that made them along with their posts. No copyright infringement intended.
Page 1 of 2 • 1, 2
Harrison found himself suddenly thrusted into being in charge of a case involving the underage use of an unforgivable. He and an escort had the juvenile in question stripped of her wand and placed in an contained interrogation room for questioning. Sighing, he entered the interrogation room making sure her wand was far from her reach. It was time for questioning and, as needed, witnesses would need to be called in for additional interrogations.
"Mackenzie Amelie Riddle, you have been brought here for your illegal, underage use of an unforgivable."
@Mackenzie Riddle
Mackenzie sat in the room they put her in and scoffed when Harrison Jetson entered the room. When he told her what she had been arrested for she rolled her eyes "Oh really? I had no idea. Not like you've told me a hundred times already" she leaned back in the chair and kicked her feet on the table, "You're a dick like your son, right?"
Of course, a hormonal teenager would respond in such a way. Harrison rubbed his temples. He had to stay professional and not let any personal attacks get to him.
A detective entered the room and secured it shut taking a seat in the corner to observe Harrison and the young girl there for questioning.
Harrison looked at Mackenzie with a stern expression.
"Let's get to know you first. I am Harrison Jetson. I'm a father to two children, and I've been working as an auror for a long time now."
It was important to, initially, get the atmosphere not so threatening first. It had become more common to incorporate Muggle interrogation tactics rather than immediately jump into Wizenmagot and veritaserum partly due to the latter's supply and power and partly due to wanting to get other leads first.
"I would say I'm not a dick like my son. In fact, it may surprise you that he only acts that way to protect himself. We all have our own methods to deal with stressful situations. Some are more illegal than others..."
Okay, building a decent rapport was probably going to be arduous.
@Mackenzie Riddle
"Awww you wanna know me?" She asked with sarcasm dripping from her tongue, "Well. I'm Mackenzie. I'm a child of three. I have an older sister and a twin. I'm dating Jaxon Fulton. Im a Hufflepuff. And oh yeah, Fuck. You." She spat her words with venom and rolled her eyes, "you're still mad about that little curse? That stupid bug almost bit me. I panicked." She sneered at him as she leaned back in her chair again
@Harrison Jetson
"You have two siblings? I'm a bit of a middle child. I have siblings way older than me and some younger than me. I'm on the young side of middle child-dom."
Remain calm. Remain calm. This was part of the job.
Harrison shook his head.
"I'm not mad. I'm just doing my job. What are some subjects you enjoy in school? I was rather fond of electives and most subjects. I was nearly sorted into Ravenclaw actually."
Right now his priority was to get Mackenzie in a more composed temperament.
@Mackenzie Riddle

Mackenzie listened to the idiot speak and decided to play with him a bit. She could give him something he thought was info, just to take it away, "I like potions. I play quidditch. I'm a beater." She sighed and looked down at her lap, a frown on her face, "I'm gonna miss it." She sniffled a bit to make it seem like she was getting emotional.
@Harrison Jetson
Harrison nodded listening to the young girl.
"I have a few friends who've used sports and physical activity as an outlet for their emotions and stress. You're young, Azkaban is too harsh of a punishment, we both know that."
Maybe they'd actually get somewhere if he went straight to the point...
"An investigation will be occurring as it is protocol despite you having the trace and the use being automatically documented. My advice is to cooperate. It is always depressing seeing young people put their livelihoods in peril. I doubt they'd go as far as Azkaban due to your age."
He paused to clear his throat.
"I know there's a good juvenile facility that has its own educational quarters and a supervised outlet to let out steam through a physical manner. I sincerely hope for your sake you'll be sent there."
Harrison didn't even want to think about the asylum...
@Mackenzie Riddle

"My great grandfather had another way to relieve stress. Kill whoever was causing it." When he mentioned Azkaban however, she wavered a bit in her mask of confidence. She understood he was saying he didn't think she would be sent there, but it still scared her a bit. She cocked her head a bit to the side and narrowed her eyes when he spoke. "Juvenile facility, huh? Well doesn't that just sound like a banger of a time? Sign me up." She said in a dull tone full of sarcasm.
@Harrison Jetson
"And that's a method I would avoid unless it's absolutely dire and you have no other method of self-defense. Just don't use the killing curse..."
Yep, this was a difficult talk.
"Unfortunately, I don't completely decide on your punishment. I was just assigned to arrest and interrogate you so far..."
@Mackenzie Riddle

"And how's that going for you, Buddy? Are you getting so much information to go scurry off to your boss with? Gonna feel so big and bad for arresting a fifteen year old girl? Gonna get you hard so you can go home and wank off?" She smirked and rolled her eyes, "Probably couldn't stay up long enough. Probably leave women sad and disappointed. That comes with age, right? I mean what are you? 50? 60? Must suck becoming an old bag of bones day by day."
@Harrison Jetson
What the hell? He never have had to deal with attacks like these. Harrison watched, out of the corner of his eye, the detective sneakily take notes of what was going down.
"Look at me straight in the eye. How old do I look for a man approaching his 60s?"
@Mackenzie Riddle

Mackenzie stood up and leaned forward with her hands on the table. She looked him in the eye and smirked, "Look me straight in the eye. Do I look like a bitch who cares?" She was kind of growing bored of this, "Are you done trying to play get to know you? Get to the point of it all."
@Harrison Jetson
"I can't help that I'm trying to get you into a more comfortable position to tell me what all went down. I'm only following protocol."
He underestimated the difficulty he would face during this interrogation.
"We have evidence of you using an unforgivable. That will not be touched upon too much. What is the entire story?"
@Mackenzie Riddle

Mackenzie sighed and sat back down, "I'm perfectly comfortable. So get on with it." When he asked for her story she smirked and crossed her arms. She decided to tell him, "there's been alot of drama at school lately. These giant spiders came up to the lot of us. Everyone was freaked out. Acromantulas, you know. The big one threatened me and tried to bite me. I panicked."
@Harrison Jetson
"What happened before the acromantulas? You know, the drama? Nobody panics and actually manages to cast an unforgivable. You seriously have to mean it to cast an unforgivable."
@Mackenzie Riddle

Mackenzie chewed on the inside of her cheek before sighing, "Got in an argument with Darcy Culkin. We aren't exactly on good terms. He's the reason my relationship failed." She felt herself getting angry thinking of the Hufflepuff.
@Harrison Jetson
Interesting... This seemed to have spiraled from relationship drama.
"Elaborate."
@Mackenzie Riddle

"Well I'm sure you know Saint Potter. His son Albus. We were dating. Until he cheated on me." Thinking about akbus made her even angrier than thinking of Darcy. "He cheated on me. With a guy." She felt a few tears start to build up due to the anger and pain she felt from thinking about Albus.
@Harrison Jetson
"What exactly happened?"
He was suddenly very uncomfortable despite having two teenagers of his own with their own relationship drama.
@Mackenzie Riddle

"That's none of your business. And i don't want to talk about it." It hurt her to think about how akbus had betrayed her. She had trusted him. She had even loved him. And he completely screwed her over. She wiped the few tears that had begun to fall "Could I get a glass of water or something?" Her throat was suddenly dryer than hell
@Harrison Jetson
"No boy is worth ruining your life with an unforgivable."
Harrison glanced over at the detective to retrieve the young girl with a glass of water.
The detective returned with a glass of water sticking it on the table.
@Mackenzie Riddle

"Jaxon had told me he had heard that Albus had kissed Darcy in the corn maze at the Halloween carnival. I didn't believe it at first. But it all made sense. Albus had been ditching me alot to hang out with him. I didn't think anything of it at the time. Just thought they were close friends. You know, cuz Darcy's a guy. But it was true. I didn't take it well. I dumped Albus and i just... Began to change. I stopped caring." Mackenzie said actually giving him information he could use "I started to not be myself. Even my friends pointed it out. Carina had said I hadn't been very Mackenzie like lately. Said I had been acting more like my sister's. I was the Ray of sunshine growing up. Always saw the good. After Albus, everything was dark."
@Harrison Jetson
"How are you so sure that's the full story? Are you leaving anything out? Either way, no boy is worth the use of an unforgivable."
Harrison found her to be having quite the overreaction to typical teenage drama.
@Mackenzie Riddle

Mackenzie slammed her fists on the table and found herself shouting for the first time that evening, "I DIDNT USE IT FOR HIM!" she was tired of this prick pretending he knew her or why she did the things she did. "Do you know what Acromantulas eat? People. Do you know what I am. PEOPLE! That stupid spider was going to eat me, Auror Jackfuck."
@Harrison Jetson
"What happened for there to be acromantulas on campus? I'm aware of the colony in the Forbidden Forest, but I've never heard or seen them actually roam onto school grounds except for the Battle of Hogwarts."
@Mackenzie Riddle

Page 1 of 2 • 1, 2
---
Permissions in this forum:

You cannot reply to topics in this forum