current time
Jan. 2021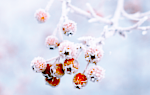 staff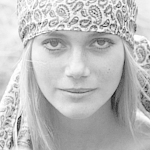 Admin Xaria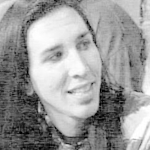 Admin Jules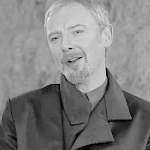 Admin Violet
Who is online?
In total there are
5
users online :: 0 Registered, 0 Hidden and 5 Guests :: 1 Bot
None
Most users ever online was
139
on Wed Jul 03, 2019 9:12 am
Credits
Skin & graphics made by Xaria. The Harry Potter franchise belongs to J.K. Rowling. All original characters belong to the respective user that made them along with their posts. No copyright infringement intended.
Page 1 of 2 • 1, 2
Not knowing what to do as a gift, Reed decided to invite his person to the record store in Knockturn and let her pick whatever with him buying it for her. That worked, right?
He waited in front of Jaded Mammoth for her to arrive.
@Liliana Walsh
Liliana was a caught a little off guard by her secret santa gift. While music wasn't her favorite thing in the world, getting the chance to grab a couple more records for the club to use on someone else's purse was compelling.
Arriving in Knockturn Alley, thankfully under the shadows of the various building, Liliana quickly found the man who Liliana presumes sent the invitation, "Reed Jackson I assume."
@Reed Jackson
"Yeah, that's the name,"
he responded as he lead her into the record store.
"Just to warn you, I consider myself a crate digger. I look for good finds, so I could help you out with whatever."
@Liliana Walsh
Liliana couldn't help but smile at the man's excited attitude. "Well, that's just perfect then. I have a club that is going to be opening early in the new year, so enhancing the place's collection will be nice," Liliana commented as she let herself into the music store.
As she started to dig through the various different isles, Liliana turned to Reed, "How well do you know the muggle punk and industrial scenes?"
@Reed Jackson
"Hell yeah! I love The Buzzcocks and Nitzer Ebb. I have over 400 scrobbles of The Buzzcocks' first album on my last.fm."
Reed was getting really excited about all this.
@Liliana Walsh
"Those sound a little before my time, at least from my interactions with the scene. I was more thinking along the lines of Icon for Hire, Aviva, and Anavae, who have a new album out recently from what I heard," Liliana responded with, rather enjoying the other man's excitement for music.
@Reed Jackson
He nodded.
"Oh I see! Also good to have some of the classics. Peeps freak over them when the DJ spins those discs."
@Liliana Walsh
"Classics are only good if the crowd you are attempting to attract has nostalgia or understanding of them. Yes, I imagine these tracks would get a couple of the club goers to react, but I sincerely doubt the majority of the contingency that I seek to attract would have any knowledge of, let alone fond remembrance for the classics of this genre, unless we are talking about some of the more mainstream outcroppings like Linkin Park," Liliana commented, displaying her understanding of the club business.
@Reed Jackson
"I'm used to Muggle clubs, so you could probably take some inspiration from those for help. Even some of the more niche ones play a few classics. The club scene is mainly filled with younger people, but older clientele are usually the one spending all the money. Well, I think so anyway."
@Liliana Walsh
Liliana laughed at Reed's comment. Quickly covering up the reaction, she said, "Sorry, that was not meant as a slight against your analysis, but let's just say that my big spenders are much too old to have any nostalgia for any of the music we might be playing."
@Reed Jackson
Liliana just gave a laugh before saying, "Let's just call it ancient money and leave it at that."
@Reed Jackson
"Think more on the pirate age currency," Liliana comments, making reference to what one of the more eccentric vampires that she occasionally hosts, who pays her in old doubloons she still has around from her pirate queen days.
@Reed Jackson
"Nope, they very real. Spanish mint was making them back in the day. Fetch some really nice prices now," Liliana comments with a sly smile.
@Reed Jackson
He was learning something new everyday since he got that Hogwarts job, huh?
"Does that mean you also play music from wax cylinders?"
@Liliana Walsh
"Just because I get paid like they did in the olden days, doesn't mean that I am beholden to their technology," Liliana comments with a slight laugh.
@Liliana Walsh
"Wax cylinders are like Thomas Edison or Nikola Tesla times! Did they fake their deaths too?!"
That was in reference to Snape.
@Liliana Walsh
"I am doubtful, but seeing the reach of the world, it also would not surprise me," Liliana humored Reed.
@Reed Jackson
"You know, I learned about Snape in school, and he eneded up being my boss! I thought the dude was dead for crying out loud!"
@Liliana Walsh
"From my encounters with them, the Undead find value in being forgotten to history," Liliana comments offhand, thinking about the many ancient vampires she has had encounters with.
@Reed Jackson
"...How many undead peeps have you encountered? Is it like The Walking Dead?"
@Liliana Walsh
"Undead as a term covers a variety of creatures, though vampires are the type that I have had the most interactions with, and they are always out there," Liliana stated, trying her best to dance around her past while giving a satisfying answer.
@Reed Jackson
Damn, there was a lot he did not know about the wizarding world.
"So, uh, how accurate are those Defense textbooks?"
@Liliana Walsh
Page 1 of 2 • 1, 2
---
Permissions in this forum:

You cannot reply to topics in this forum