current time
Sep. 2020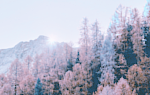 staff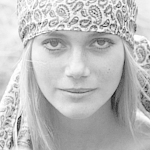 Admin Xaria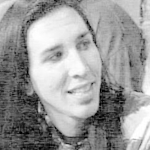 Admin Jules
Admin Topher
Who is online?
In total there are
5
users online :: 0 Registered, 0 Hidden and 5 Guests
None
Most users ever online was
139
on Wed Jul 03, 2019 9:12 am
Credits
Skin & graphics made by Xaria. The Harry Potter franchise belongs to J.K. Rowling. All original characters belong to the respective user that made them along with their posts. No copyright infringement intended.
Mariah had agreed to be part of this Secret Santa thing which meant she needed to give a gift to someone stranger and same time she might receive even gift from someone else. So today she was about to give a gift to this other young woman who she had never yet met. She walked into this weird refreshment place. She had heard mixed stories about the place and wanted to check it out. This seemed like good place to meet. So now she was sitting at the table and drinking some weird drink, she literally had asked the drink what tasted best here. The taste wasn't that bad really she actually liked it.
@Lilith Dane
Lilith was told to meet the person who got her for Secret Santa at this refreshment shop. She had never been there but told them how she needed to meet at night. So here she was walking into the shop and she looked around. There wasn't that many people there, the first person she went to said no about the secret Santa thing, so she looked around before going to this woman sitting down.
"By any chance to you have me for Secret Santa? I'm Lilith Dane" She asked.
@Mariah Dolorez
Mariah was drinking her drink and looking out of the window. The young woman was literally in her own thought when some approached her. It took her a bit of time to register what was said to her.
"Yes, I am your Secret Santa, Lilith. I'm Mariah Dolorez," she said and gestured to seat across her to sit down if she wanted. "Oh here is your gift," she said and took it out from one of her shopping bags, she just kept it there for now. It was a simple red scarf and small flower shape earrings. She wasn't really sure what to get this woman who she barely knew. She hoped she would like it.
@Lilith Dane

Lilith took a seat across from the girl Mariah obviously. Lilith was glad to know she didn't have to go to other people to ask about the whole Secret Santa thing, it was quite annoying the first couple of times. "Awesome, should have come here first" Lilith commented as she watched the other girl hand Lilith her gift. Lilith opened the one gift and saw a red scarf then the other and saw earrings. "Pretty, thank you" Lilith was admiring the earrings.
@Mariah Dolorez
Mariah nodded her head. "Sometimes yeah it's hard to spot people when you barely know them but I'm glad you found me in the end from all these people," she said with a small smile on her face. "Well I'm glad you like," she said with another smile. She really was glad about it. She wasn't sure if she should leave now or get to know this person. She decided to stick around since she needed to finish her drink anyway. "These drinks here are actually pretty good," she added for no reason really.
@Lilith Dane

Lilith didn't really like knowing people, she knew who she knew and that was mostly it. So she simply nodded. "Yeah I would have asked a few more people before I would have just left" Lilith replied and she nodded. "Yeah I might have a drink before I go to work for the night" Lilith replied before she waved to the waitress. "Bloody mary" Lilith ordered.
@Mariah Dolorez
Mariah smiled and nodded her head. "Oh yeah. Well, I would yeah eventually left like that," she said with a sigh now. It's tiring to ask people to if you are the person and annoying too at the end. She nodded at her drink choice, so she didn't say much about it and did drink her own drink. "So what you do for a living or you go to college too still, like me?" she asked something random now.
@Lilith Dane

Lilith nodded and smirked when she got her drink. She took a sip of her favorite drink possible and moaned a little before placing it down once more. Lilith looked at the other girl before shaking her head. "Well I am an owner of a club I've started. I got quite the business going" Lilith sort of explained.
@Mariah Dolorez
Mariah nodded her head there now. She didn't know much about owning a club these days. She didn't have any business her own. "Oh, that's nice. I know technically now two people who own some kind of club. Where is yours located?" She was curious about that place now.
@Lilith Dane

When asked about where her club was located she couldn't help but smirk at the other girl. "I am located in Knockturn Alley, believe me it's gorgeous scene inside" it was definitely a lovely club for Lilith.
@Mariah Dolorez
---
Permissions in this forum:

You cannot reply to topics in this forum