current time
Sep. 2020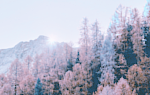 staff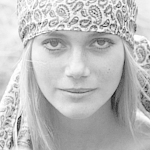 Admin Xaria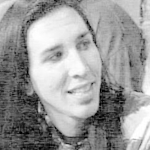 Admin Jules
Admin Topher
Who is online?
In total there are
3
users online :: 0 Registered, 0 Hidden and 3 Guests
None
Most users ever online was
139
on Wed Jul 03, 2019 9:12 am
Credits
Skin & graphics made by Xaria. The Harry Potter franchise belongs to J.K. Rowling. All original characters belong to the respective user that made them along with their posts. No copyright infringement intended.
Lilith got to the bakery and was in complete and utter heaven. She used to have somewhat of a sweet tooth when she was human, before being turned into a vampire. Lilith waited until the sun went down to have her Secret Santa meet up with her, she didn't care if it was weird to them, she preferred to be alive.. Well as alive as she can be. While waiting for her Secret Santa to get here she began to eat a piece of red velvet cake with her cup of tea.
@Reed Jackson
Reed found it a bit strange that his Secret Santa person wanted to meet up in a bakery at night. The night part didn't faze him; it was the bakery part.
He arrived in front of the bakery on his skateboard and walked into the building.
"Yo, who's my Secret Santa person?"
It was fairly obvious as there were few people there, but Reed wanted to make sure first.
@Lilith Dane
Lilith was in mid bite of her cake when she heard someone talk about secret santa. She rolled her eyes and stood up from her seat and walked a few steps where he was at since she sat close to the door. She was in a pair of black jeans with her heeled boots and a top that showed her stomach. "Are you Reed Jackson?" She asked.
@Reed Jackson
"The one and only. What about you?"
Damn, he managed to be paired up with someone smokin' hot!
"You are breasts are lovely."
Reed was talking stupid now.
@Lilith Dane
Lilith was glad to know that this stupid Secret Santa thing was coming to an end and when he in fact confirmed who he was she grinned. "I'm Lilith, please come take a seat with me" Lilith winked before going to her seat.
When he began to babble she smirked. "Why thank you, they're real, I don't do fake" Lilith confirmed.
@Reed Jackson
Reed followed the woman and took the seat near her wondering what she had gotten him as his gift. Well, he was attempting to ponder that. Instead, as Reed would do, he ended up focused on melons.
"Melons..."
Some cantaloupe was sounding good actually...
@Lilith Dane
Lilith took her seat and when she heard the man in front of her say melons she had to stop the laughter that wanted to break through. Men were so easy sometimes but she didn't mind. Lilith loved to play, it was always fun for her. She grabbed the small gift she got him and placed it in front of him. "I didn't know what you'd like, hopefully you do or you can rewrap it for someone else" Lilith shrugged as she took a bit of her cake and waited for him to open it.
@Reed Jackson
Reed Gift
Reed opened up the gift and smiled.
"I actually needed something like this being a professor..."
@Lilith Dane
Lilith watched as he opened up his gift and said how he actually needed something like that. Lilith smirked and nodded her head. "Perfect, glad to know that it won't go to waste" she said as she put a fork full of cake in her mouth.
@Reed Jackson
When asked how good the cake was, she smirked before grabbed a piece of cake with her fingers and held it out for him to taste. "Try it" Lilith offered.
@Reed Jackson
Reed nodded.
"Okay, yeah. Do you have another fork? I got my meningitis shots, but sharing utensils is still something that keeps my immune system guessing."
@Lilith Dane
Lilith listened to him before shoving her forkful in her mouth before grabbing the extra fork and holding it out for him to grab. She pushed the plate in the middle so it was in both of their reach. "Eat up" was all she said before taking another fork full.
@Reed Jackson
"Oh! It's sorta pepperminty. My mum likes to make this peppermint bark when all it is is melted chocolate and peppermint candies she stuck in the freezer for a couple hours."
@Lilith Dane
To Lilith there really wasn't that much of a taste to it since she was in fact a vampire and didn't really need human food to survive, she needed human blood to survive. She quite liked her living style better now then she did when she still had a beating heart. Now she was powerful, she was weak as a human. "Yes it is quite delicious, anything good peaks my interest very much" which was true.
@Reed Jackson
He nodded.
"American foods get too sugary and greasy for me, but I've always liked the taste of Poptarts. The American food aisles never have all the varieties the Americans get."
@Lilith Dane
Lilith never really heard of the treat he had mentioned but maybe it was good, all the while she knew that she'd be bound to experience new things. "Well one day I'd have to try a.. Poptart, shouldn't be that bad" Lilith shrugged simply, hopefully it didn't kill her.
@Reed Jackson
---
Permissions in this forum:

You cannot reply to topics in this forum