current time
Sep. 2020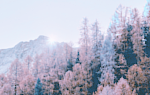 staff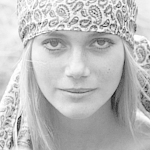 Admin Xaria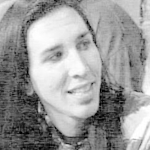 Admin Jules
Admin Topher
Who is online?
In total there are
3
users online :: 0 Registered, 0 Hidden and 3 Guests
None
Most users ever online was
139
on Wed Jul 03, 2019 9:12 am
Credits
Skin & graphics made by Xaria. The Harry Potter franchise belongs to J.K. Rowling. All original characters belong to the respective user that made them along with their posts. No copyright infringement intended.
Page 2 of 5 •
1, 2, 3, 4, 5
First topic message reminder :

Hermione had volunteered to continue the preparations and run the New Year's festivities to allow the new administration time to continue adjusting to their new roles. She was helping to make sure the giant snitch would be functioning once it was time for the countdown.

Around Hogsmeade, there were bunch of kiosks selling 2021 merchandise along with plenty of food stands to satisfy appetites. Hermione was very excited to be able to spend yet another year with her loved one and helping others out.
---
Talia had been running a peculiar round of errands - namely snatching up potion ingredients she had no idea even existed. Upon stopping near a wall covered in all sorts of strange symbolism, she fainted.

Discordia had been running around wondering where her girlfriend was. Hmm, maybe she should take advantage of the time to do something she always had an inkling to do.

She approached who appeared to be her dear brother and Mr. Nott from an alleyway.

"Dear brother, I require your assistance."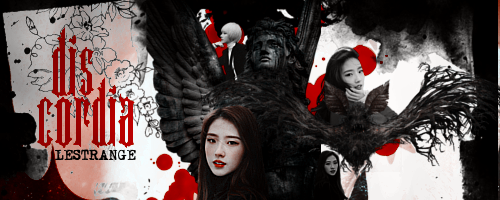 Deimos sighed loudly.

"What d'you want, Discordia? I'm busy."
Delaney had came to this new years festival thing all alone since she just wanted to get away from her home. She hoped this place would be more fun than watch her aunt and her aunt friends drink until its midnight and then go see fireworks. This was so boring to do. They never allowed her to have even one sip of alcohol. Anyways the girl kept walking around the kiosks and trying to find something fun. She stopped near some drink stall, it was smoothies or something as she understood. "Suprise me, something delicious. Just never had it before," she said there with a small smile. A few minutes later she was drinking some strawberry, banana and kiwi smoothie. It did taste interesting for sure. There was even a bit of vanilla taste.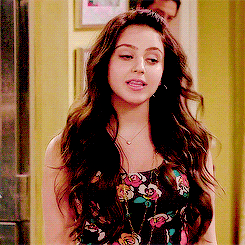 "Can you stop following me? Fuck sake..."

Leo was being hounded by his Dad. Having received numerous reports of Leo's bad behaviour over the last few months, he had been trying to talk to him all over Christmas break. Leo made a point of leaving the house to hang out with the muggles in town, and only returning for meals and sleep.


Pandora walked down the side walk when she heard voices. She stopped and looked down the alley way, surprised at the group she saw. She walked towards the group, "I see I missed the invitation to the Meeting of the Creeps. What's going on here?" She asked crossing her arms and tilting her head to one side.
@Deimos Lestrange
@Discordia Lestrange
@Theodore Nott
"I will stop following you if you stop walking away from me."

Because he would have stopped and, therefore, they could talk. No more following. Problem solved.

"I shan't take up too much of your time."
"Can I have what she's just had?"
Faye asked, pointing at Delaney.
She vaguely recognised her as being in the year above. She thought she was in Slytherin as well. When she was handed the smoothie, Faye looked this girl up and down.
"Do you know Hades Gaunt?"
Faye asked her.
@Delaney Mistholm
Sapphira had lost her parents through the crowds, and had clearly taken a wrong turn. The noise from the main street was dulled out this way, and there wasn't a lot of light either. She wondered if she should use her wand. Was she
allowed
to use her wand, if it was in an all-wizard area?
Just when she hurried down the next corner, she almost toppled over something on the ground. She gasped, looked down at her feet and saw a girl...
Just a girl.
"H-hello?"
She tried, her heart hammering inside of her throat. No response. Was she dead?! What was going on?! Sapphira bent down and shook her slightly.
"Hello?! Young lady? Miss? Hello?"
@Talia Stilldancer
"No, I'm not having that. I haven't recovered from seeing the scales this morning. I've put on five pounds over Christmas..."

Indigo was sulking to whoever was listening. He looked at his face in a reflective surface and started prodding at it critically, feeling as though his cheeks were fuller than before.
Delaney looked over the girl who was pointing at her drink and she just rolled her eyes. She heard even her question. "Well not really, I have heard the name and that's it," she said simply there now. She barely knew her housemates even. "Why you ask?"
@Faye Phiera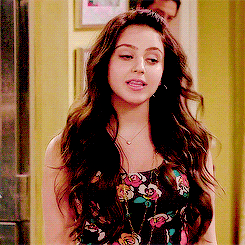 Cassiopeia had ended up at the festival like the rest of her family was. She had lost sight of them in this mass of the people and she had ended up looking at random kiosks too. She hoped that this year new years eve will be interesting. The girl kept walking around the festival area and wondered if Apollo had come here too or not. But yeah she soon noticed her father, sister and Hermione Granger."Well hello everyone," she said with a small smile. "May I ask what is going on here?" she asked everyone. "Oh does anyone know what might be the best place to grab something to eat?" she asked a random question from them.
@Draco Malfoy
@Carina Malfoy
@Hermione Granger
Min-ji was slithering her way through the crowds trying to see if Snape was anywhere for her to keep track of; she could feel an odd sense of discord in the air, and she was very curious about his possible involvement.

Donned in a dark cloak, she kept her eye on any possible leads toward the man.

Odysseus had a bad feeling about all this, and he hoped that by trying to prevent it, he'd be redeemed in the eyes of the general public. He had evaded arrest years ago by fleeing to the Muggle world; now he was hoping to avoid arrest altogether.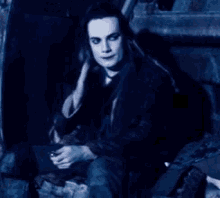 Reuben chuckled at the young man's comments.
"I can get ya same good ol' country fried steak. You need more meat on yer bones, boy."
@Indigo Macmillan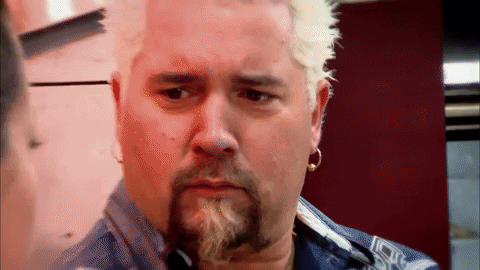 Kazimir was bundled up against the cold as he walked the streets and wandered around the new year's festival. He smelled roast hog and despite himself his stomach growled. Telling himself it was just because the savory smell of meat and fat was delicious, and not because of the moon, he bought a few slices in a paper boat and ate it as he walked, looking around at the booths.
It was while he was looking around that he saw a young girl crouched over the apparently unconscious form of his 'co-worker' Talia. Still holding his food he walked over slowly so as not to spook the kid.
"What happened here?"
@Talia Stilldancer
@Sapphira Zabini
Amy had been looking around for her family since she had arrived, after the Christmas party, she had promised them that she would make sure to be at the New Years Eve festival and that she would see them there. She arrived just in time to hear Indi complaining about gaining five pounds over Christmas and some other guy offering to get him more food. She laughed as she moved to thread her arm through Indi's.
"Oh, I think he has had quite enough overeating over the holidays. What was it three plates of Christmas dinner, Indi?"
She teased him. Of course, she didn't really think he was putting on any weight, it was all in good fun.
@Indigo Macmillan
@Reuben Mcdonald
Indigo groaned as this jolly, round man who clearly wanted him to be as fat as he was.
"No thank-you. No steaks. No red meat. No... brownies, or cookies, or puddings..."
It was a good thing that he felt fairly sick of all the rich food now. At any rate, it was a nice surprise when Amaryllis joined him. Even if she was mercilessly teasing him.
"Don't. I'm not going to end up like Dad,"
He told himself, rather than her.
"Let's find some low calorie options. Fruit and vegetables. Why is no one selling fruit and vegetables?"
Probably because this wasn't a country fair...
@Amaryllis Macmillan
@Reuben McDonald
Sapphira received something of a surprise, but when she looked over her shoulder; she was reassured by the man's tone. He didn't seem particularly threatening. He was an
adult
. That was probably a good thing.
"I-I just came here and, I was lost and--"
She was blabbering,
"I don't know what's wrong with her, I just found her like this! I-is she...?"
Dead
. Sapphira immediately stood up and stepped away, screeching.
@Kazimir Volk
@Talia Stilldancer
Talia suddenly jerked up from her lying position and looked around to see a young girl and Kazimir. She pointed over to the mysterious wall.
"Something's going to happen. Something's going to happen..."
@Kazimir Volk
@Sapphira Zabini

Lakelyn was looking around the fair, there wasn't anything in particular she was looking for, more like she was just looking around to see what kind of stuff they had this year. She stopped at a stand that was selling hot spiced cider and purchased a cup, holding it in her hands to warm them a bit as she walked along. She saw a little stand that was selling some sort of mushrooms and she stopped to look at them.
"Mushrooms?"
She asked curiously. Did people normally snack on mushrooms? She had heard of some people eating them to get high... But would that be something sold in a place like this?
@Victoire Weasley
Kazimir glanced between the shrieking girl and Talia. "I'll be right back, you can tell me in a moment, alright?"
He walked over to the young girl, "it'll be alright, look over there, she's fine, she's not going to die." He did his best to radiate calm and soothing authority. "You're not in any trouble."
@Sapphira Zabini
@Talia Stilldancer
"She is? O-okay... is she. Saying something? What should I do?" She asked him desperately.
Summer couldn't believe all of the things that they had packed into this festival. There was so much to do, so many things to try, so many things to see! Summer hadn't come in the years before but she had been able to make it this year. She walked through the streets buying little things and snacks that she could shove into her pockets. There were so many candies and snacks that she couldn't wait to try later. After all, if she tried them all now then she would definitely be sick. That didn't stop her from shoving a few things into her mouth as she walked around looking at the booths.
Amara walked down the path between the booths looking for something to occupy her time. There was a bunch of people here already and it wasn't even dark... But she wasn't sure what she could find to actually occupy herself. She knew there had to be some sort of fun to be had. That was when she came to the Weasley's stand and stopped. She bought a few things before turning to leave the stand and bumping into someone.
Page 2 of 5 •
1, 2, 3, 4, 5
---
Permissions in this forum:

You cannot reply to topics in this forum