current time
Apr. 2021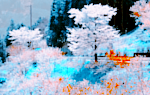 staff
Admin Xaria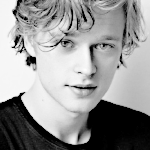 Admin Violet
Who is online?
In total there are
5
users online :: 0 Registered, 0 Hidden and 5 Guests
None
Most users ever online was
139
on Wed Jul 03, 2019 9:12 am
Credits
Skin & graphics made by Xaria. The Harry Potter franchise belongs to J.K. Rowling. All original characters belong to the respective user that made them along with their posts. No copyright infringement intended.
Page 2 of 2 •
1, 2
First topic message reminder :

Indigo still lived at the family home, and he often liked taking charge when it came to Christmas decorations. He had everything in gold and mauve this year; because mauve was a risque colour for the season and he also felt like he looked good in it. He wore the same colour shirt as the majority of the tree decorations.

In the garden, Indi had realised yesterday that there were some gnomes skulking around the hedges. Instead of de-gnoming, however; he thought of something better. He used the immobulus charm to freeze them solid, then decorated with with little hats and baubles in their beards. Then he covered the bushes in fairy lights, and thought it was probably his greatest effort yet.

He was in a relatively cheerful mood in the living room, putting his presents to his siblings under the tree. He was even humming a Christmas song. Everything looked perfect.
---
Amy just sighed, of course she knew that Hyacinth couldn't control his friend and maybe it had been a little bit awful of her to assume that he could. "You're right, Hy. I know you can't control your friend. I'm sorry." She knew that she could sometimes be a little overbearing, she expected a lot from her siblings sometimes and maybe the fact that she liked to be in control often bled over into thinking her siblings would be the same. But she saw the error of her ways this time and had no issue apologizing.

A smile came to her lips when Indi brought up one of her favorite games as a child. They were fond memories, even if it was questionable the things they had put onto their faces at the time. "Remember the chocolate pudding? I think the dog enjoyed trying to chase us and lick it off of our faces more than we enjoyed making the mess." She said with a little laugh. Their poor mother, the woman had to have been driven crazy by this bunch.
Indigo laughed. He had that sort of posh laugh where it sounded incredibly condescending to anything that was previously said. The worst thing about it was that it was genuine.

"I miss having a dog around here," He admitted, and that family pooch was long gone. "Perhaps when I move out, I'll get one. I'm not sure when that will be, though."

It's not that he didn't enjoy living in the family home, he just wanted his own space.

"When are we opening presents then? I've been a good boy all year for this."

Yeah, right.
Poppy smiled at the memory of their dog, it was one of her favorite pets in her life, that dog was her best friend and when the dog passed it was quite sad and she remembered crying for days. "I miss that dog" Poppy commented, then when her brother mentioned presents she scoffed at his comment. "Who wants to go first?" Poppy asked excitedly.
"I'm the youngest, so I should."

He honestly never was that big of a dog fan, so he kept quiet as his siblings mourned the family dog. Wasn't Christmas supposed to be happy and jolly?
Poppy was waiting to see who would want to go first and when Hyacinth said he was the youngest so he would, she smiled before walking over to the gifts she bought and grabbed her baby brother's gift. She walked over and handed it to him. "Merry Christmas" Poppy said as she waited for him to open her gift.
Hyacinth Gift
Amaryllis just smiled as Hyacinth decided that he should go first in opening presents. It wasn't like it really mattered to her who went first, she was just excited to see what they all thought of the gifts she had gotten them. When Poppy handed Hyacinth his gift first, she waited for him to open it while digging through the gifts still there under the tree and pulling out the gift she had gotten for Indigo. No sense in having one person open all of their presents first then watch the others. She handed Indy the beautifully wrapped package. "Here, Indy. Open mine first."
This was the best part of Christmas, usually everyone had a laugh or two. Despite his age, he still loved receiving gifts. He watched idly as his brother had a present from Poppy, and then Amaryllis's voice sounded nearby. Apparently she had got up and sat back down again without him noticing. She had, in her hands, a wonderfully presented gift.

"Oh wow, this is gorgeous. Did it take you long to wrap?" He admired the paper. "I don't want to spoil your beautiful wrapping now!" He untied it and opened the corner very carefully...
Macmillan opened the gift and was pretty surprised. It was thoughtful, but it wasn't the most practical for the lifestyle he was planning on living straight after graduation.

"Thanks, sis."

He showed Cairo it. It was probably more Cairo's style.
Poppy smiled at her brother and before going back to grab her drink and going into her bag to grab the card that held a gift card to the three broomsticks and handed it to Cairo. "Sorry when my dear brother said he was bringing someone I wasn't sure what gender you were so I settled for this so there was no confusion" Poppy said happily before taking a sip and looked at everyone else.
"Who is next?" Poppy asked.
@Cairo Prince
Amaryllis practically glowed with the praise of the effort she had put forth in wrapping the gift. Only the best for her siblings, after all. And she was glad that Indy recognized the effort that had been put forth. Though, she was practically wiggling in her seat as she waited for him to open it. "It didn't take all that long... Probably less time than it's taking you to open it!" She said jokingly. She only hoped that he would enjoy the gift that she had gotten him. The cufflinks themselves had cost her quite a bit and the rest was just something he hoped that Indy would like.
Cairo noted how easily that Indigo got offended, and made a note not to let his mouth run around him again if he could help it. "It is a pleasure to meet you Poppy," he said softly hoping to not to make more problems with the family, he just sometimes, well most of the time acted without thinking.

Cairo soon found he was being given a gift card to the Three Broomsticks, well he wasn't even expecting a gift so it was a shock to him. "Thank you Poppy," he said with a smile, and grabbed a box of chocolate shells out of his bag, "Seeing this was last minute I grabbed the first thing I could as a gift for the entire family," he said hoping they would not mind that it was not wrapped.
Poppy smiled politely at Cairo before looking at her twin sister and her brother Indigo's exchange with the gift. Her sister was definitely someone good when it came to presents which is absolutely amazing in her eyes. She looked back at Cairo when he thanked her.

"Everyone deserves a gift on Christmas, I can never come short handed" Poppy explained, she over thought things by a lot. When Cairo brought out chocolates for the family she smiled and happily took them. "Thank you Cairo, very much appreciated and yummy, can't wait to have one after dinner" Poppy placed it on the coffee table.

"Now where is the rest of our family? It's Christmas" Poppy looked around.
Page 2 of 2 •
1, 2
---
Permissions in this forum:

You cannot reply to topics in this forum