current time
Sep. 2020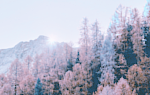 staff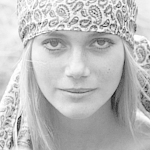 Admin Xaria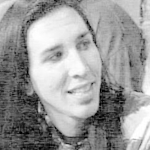 Admin Jules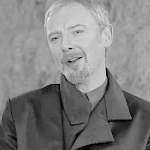 Admin Violet
Who is online?
In total there are
3
users online :: 0 Registered, 0 Hidden and 3 Guests
None
Most users ever online was
139
on Wed Jul 03, 2019 9:12 am
Credits
Skin & graphics made by Xaria. The Harry Potter franchise belongs to J.K. Rowling. All original characters belong to the respective user that made them along with their posts. No copyright infringement intended.
((Secret Santa))
After seeing a familiar name, Harrison decided to invite Cassandra to the newer espresso bar in Knockturn so she could receive her gift and so they could possibly engage in some small talk to see what's going on in each other's careers. The simple, small things. They weren't close enough for him to know something she'd really want, but he figured she would appreciate some invisible ink as those could get pretty pricey.
He sat inside the cafe taking a drink of his espresso con panna waiting for Cassandra to arrive.
@Cassandra Night
Cassandra was only surprised by Harrison's invitation for a couple seconds, before putting the pieces together about the gift exchange. They weren't the closest, and he shouldn't be reaching out to her in any officially capacity while she was on sabbatical, so the logical answer would be that he had gotten her name for the secret santa.
That presumption made the choice to attend the engagement rather simple, and thus Cassandra found herself at the requested place a couple minutes earlier than she was scheduled to meet Harrison, allowing her some time to double check her surrounding just in case this wasn't what she surmised. Entering the place a couple minutes later after doing her due diligence to make sure the place was secure, she found Harrison drinking his coffee. "It's nice to see you again Harrison, good to see the job hasn't put you under quite yet," Cassandra joked as she proceeded to sit down across from the man. "I will say, your invitation did give me a moment of pause considering that I am away from my usual job so I'm hoping this isn't you trying to drag me into an ongoing investigation that needs more discreet skills."
@Harrison Jetson
Harrison gave a slight smile seeing Cassandra enter. Might as well remain somewhat positive.
"Family life will be the one to put me under..."
So much for trying to remain positive...
"Actually, I am investigating with a colleague, but it's confidential. That's also not why I invited you here, so I'll restrain myself from even thinking about it."
Harrison pulled out a small, wrapped box and handed it over to Cassandra.
"I figured it'd be of use."
@Cassandra Night

Cassandra gave a slight laugh at Harrison's comment, "Has it really gotten that bad at home?"
"You do remember my job right, confidential doesn't really have any standing with me," Cassandra points out teasingly.
Cassandra slowly and meticulously unwrapped the box. When she finally caught sight of what was inside, Cassandra says, "Very thoughtful gift, thank you. This will be useful in my current predicament."
@Harrison Jetson
"Just don't be surprised if you hear stuff about paperwork from the rumor mill..."
That was vague enough while also being specific enough to provide a hint of the situation.
Harrison chuckled.
"Good point. You've always been rather decent at finding out secrets no matter how mundane!"
He honestly didn't have much of a clue of Cassandra's full capabilities.
"Doing some work of your own during this sabbatical?"
@Cassandra Night

"I'll probably hear it first from one of my contacts. Remember, I have ears everywhere," Cassandra countered with a mischievous smile.
"It's my job, is it not. Now, tell me, is this something I should be looking into or is it quite pedestrian?" Cassandra questioned the Auror.
"Let's just say that Hogwarts isn't as secure a place as I wish it was," Cassandra comments offhandedly.
@Harrison Jetson
Harrison nodded before taking a drink of his espresso.
"You do, and they include the ones sold at Weasley's shop,"
he joked with a slight chuckle.
"Let's just say it's a matter of allegiance."
He wasn't going to elaborate as that was not what he invited her for.
"Really?"
@Cassandra Night

Cassandra gave a quick giggle at the comment, before stating, "At best, those are a pale imitation of what I can do."
"Is that so.... Don't let this allegiance get you into trouble that I have to get involved in," Cassandra warned.
"Well, let's just say when you don't completely trust the headmaster, there are few places to get business down without his eyes and ears on you," Cassandra commented.
@Harrison Jetson
He blinked hearing her speak about not fully trusting the headmaster.
"Why's that? I'm the whole reason he got the job."
@Cassandra Night

"And since when has an unspeakable actually trusted anyone?" Cassandra countered.
@Harrison Jetson
---
Permissions in this forum:

You cannot reply to topics in this forum