current time
Sep. 2020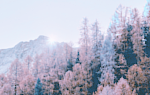 staff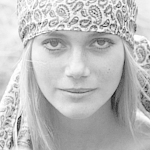 Admin Xaria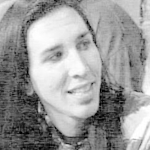 Admin Jules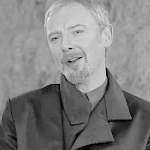 Admin Violet
Who is online?
In total there are
5
users online :: 1 Registered, 0 Hidden and 4 Guests :: 1 Bot
Victoire Weasley
Most users ever online was
139
on Wed Jul 03, 2019 9:12 am
Credits
Skin & graphics made by Xaria. The Harry Potter franchise belongs to J.K. Rowling. All original characters belong to the respective user that made them along with their posts. No copyright infringement intended.
Page 2 of 3 •
1, 2, 3
First topic message reminder :
Kenzi walked through muggle London hand in hand with her amazing girlfriend. She was so excited to show her this side of the world. The pair weaved their way through a couple back alleys in the seedier parts of London until Kenzi finally came upon a very familiar door. she gave the aged and barely staying upright door, a couple of quick and specific knocks. A couple second later the door opens to show a bald man with a very bush beard opens the door. "Gilly!" Kezni exclaims at the appearance of the family friend. "I brought my girlfriend to learn how to shoot," Kenzi stated, stepping aside to show off her girlfriend to one of the people who has known her the longest.
@Discordia Lestrange
---
She nodded upon getting her answer.
"Is there a muggle equivalent to the imperius curse? Might help us."
@Kenzi Mikeal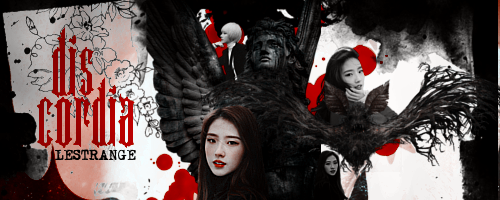 Kenzi took a couple seconds to think about it, before responding, "Nothing quite as quick and easy as the Imperius curse. You have the conditioning stuff that cults do, but that type of stuff takes forever. Much easier to get good blackmail on someone to get them to do what you want if you want to go about it the muggle way."
@Discordia Lestrange
"Interesting."
She was taking in all the knowledge Kenzi was giving her.
"How often do wizards use muggle tactics?"
Discordia hardly had a clue herself due to her upbringing.
@Kenzi Mikeal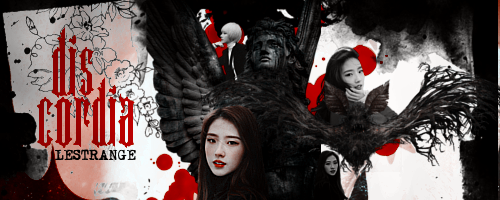 "From my experience, wizards generally pay muggles so little attention, they never consider that muggles have something to offer that wizards don't already know. It's only really the muggleborn that bring new things into the society," Kenzi states.
"They are very wrong to ignore the muggle world though, they have much to offer at this point," she adds.
@Discordia Lestrange
"So, muggles aren't as stupid as my dear father makes them out to be?"
She had figured that muggleborns like her girlfriend were the exception rather than the rule.
@Kenzi Mikeal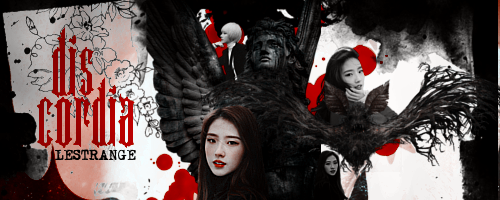 "Oh, muggles are quite intelligent. They've made things that can destroy entire cities from thousand of miles away. Wizards should fear muggles at this point, plain and simple, but we should also steal from them to give ourselves the advantage," Kenzi states plainly. The more that Kenzi has been a part of the wizarding world, the more that Kenzi has realized they have no idea about the power that muggles now hold.
@Discordia Lestrange
"Destroy cities from thousands of miles away? They don't even have to move from their seat?"
@Kenzi Mikeal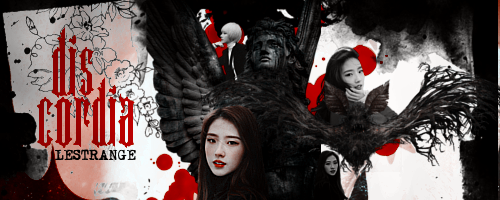 "Oh, of course not, muggles are just as lazy as wizards. They put a lot of work into having to do as little work later as possible," Kenzi commented with a slight laugh.
@Discordia Lestrange
Who knew Muggles were so clever?
"Are there areas we fall behind on?"
@Kenzi Mikeal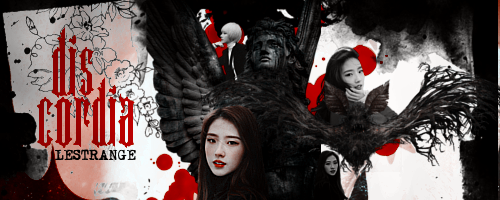 "Honestly, the more time I have spent in the magical world, the more behind the muggles I think they are," Kenzi comments rather bluntly.
@Discordia Lestrange
"Really?"
She was used to an environment where magic was held superior over Muggle capability; seems like that isn't the case.
@Kenzi Mikeal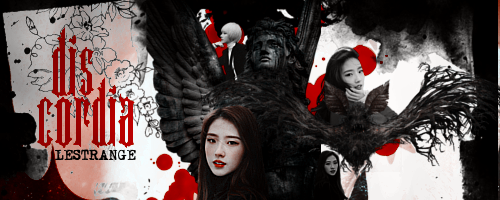 "I haven't introduced you to the internet yet, you'll see what I mean when I do that. Let's just say that all of the muggle world, for the most part, is connected to each other that allows instant speed communication, and for hundreds of thousands of people to play games together simultaneously. Alongside that, they can also do more damage, from father away, then any spell ever could. They have raced past the magical world in the last 20 years while the magical was rebuilding from the last war," Kenzi semi-ranted at her girlfriend.
@Discordia Lestrange
"You mean they don't have to wait days to hear back from someone?"
@Kenzi Mikeal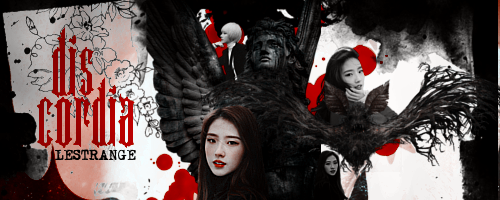 "You only have to wait as long as it takes the other person to type what they want to say to you," Kenzi replies, taking great joy at blowing her girlfriend's mind.
@Discordia Lestrange
"Can they also see if the other person is responding too?"
@Kenzi Mikeal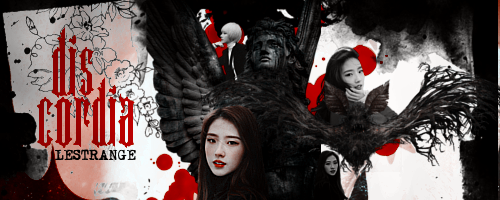 "Depends on which way you are going about communicating, but may do allow you to have that knowledge. Some even tell you weather or not someone has seen your message yet," Kenzi told her girlfriend.
@Discordia Lestrange
Discordia was genuinely stunned.
"So you actually know if someone is ignoring you?"
@Kenzi Mikeal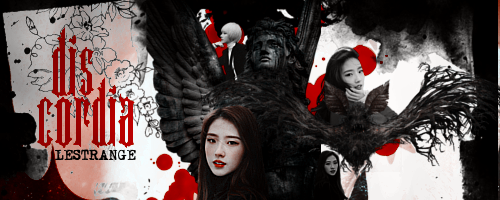 "Yes," Kenzi let out a quick chuckle, "yes, you can. Muggles even have a word for it now."
@Discordia Lestrange
"I've heard some classmates talk about how they were ghosted. Is that it? I assumed they saw a ghost."
@Kenzi Mikeal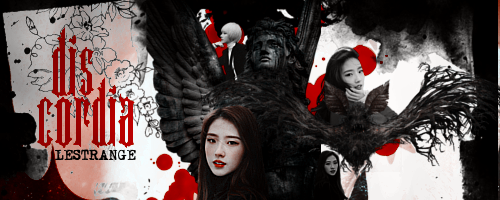 Kenzi let out another little laugh, "Yes, that is what ghosting is. Nothing to do with actual ghosts. Remember, muggles don't know ghosts are real."
@Discordia Lestrange
"Don't they have ghostbusters?"
She was rather clueless about their pop culture.
@Kenzi Mikeal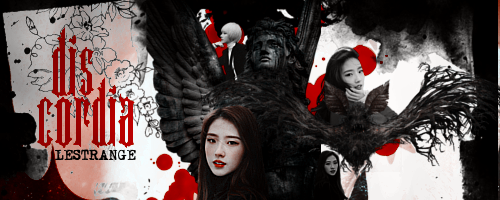 Discordia's comment sent Kenzi into a burst of giggles. "That's a movie, it's not based on real things," she responded with.
@Discordia Lestrange
"Really? I've never been to the movies."
The idea of ghostbusters felt so real to her.
@Kenzi Mikeal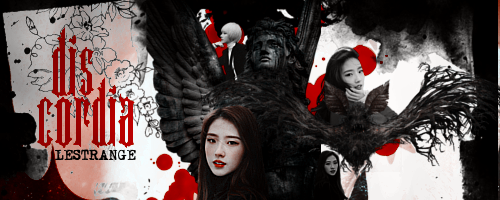 "Well, that is a travesty that we must rectify. I will have to introduce you to muggle films, I think you'll enjoy them," Kenzi said, already starting to plan out some things to show the other girl.
@Discordia Lestrange
"You do?"
Movies would be a great way to spend time with her girlfriend...
@Kenzi Mikeal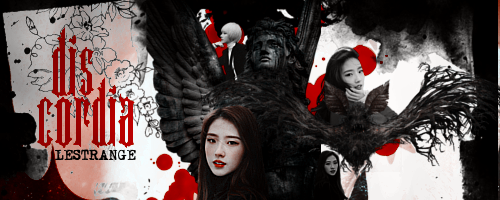 Page 2 of 3 •
1, 2, 3
---
Permissions in this forum:

You cannot reply to topics in this forum