current time
Apr. 2021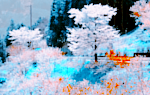 staff
Admin Xaria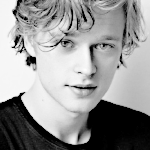 Admin Violet
Who is online?
In total there are
3
users online :: 0 Registered, 0 Hidden and 3 Guests
None
Most users ever online was
139
on Wed Jul 03, 2019 9:12 am
Credits
Skin & graphics made by Xaria. The Harry Potter franchise belongs to J.K. Rowling. All original characters belong to the respective user that made them along with their posts. No copyright infringement intended.
Page 1 of 3 • 1, 2, 3
Kenzi walked through muggle London hand in hand with her amazing girlfriend. She was so excited to show her this side of the world. The pair weaved their way through a couple back alleys in the seedier parts of London until Kenzi finally came upon a very familiar door. she gave the aged and barely staying upright door, a couple of quick and specific knocks. A couple second later the door opens to show a bald man with a very bush beard opens the door. "Gilly!" Kezni exclaims at the appearance of the family friend. "I brought my girlfriend to learn how to shoot," Kenzi stated, stepping aside to show off her girlfriend to one of the people who has known her the longest.
@Discordia Lestrange
Discordia found the Muggle world to be different yet somewhat familiar to the wizarding world. Even the Muggle world had its own sketchy parts, and what fascinated her. Maybe there was more to like about it other than Kenzi.
She looked at the person her girlfriend had just introduced her and blinked.
"Hello, sir, my name is Discordia."
He seemed to have a mighty strong skull for practice.
@Kenzi Mikeal

Once introductions had been made, Kenzi dragged her girlfriend into the premise and into a room covered floor to ceiling with the shining steel of guns. Kenzi stopped for a minute in the center of the room, listening to the silence of the place, before turning to face Gilly once again, "Did you clear out the place when dad let you know I was coming?" she asked, only receiving a nod in response.
Having her answer, Kenzi turned back to the guns, and walked over to pistols. Grabbing one off of the wall, Kenzi looked it over, before putting it back and grabbing a different model. "Now, I was thinking we would start small for you, I'm pretty sure the any of the real big boys would scare you if they were your first shot. A 9mm shooter is probably the best option."
@Discordia Lestrange
Discordia looked at all the guns surrounding her. This was different. Very different. Maybe it was wise that wizards didn't wield guns, especially one of her caliber.
"What's in a gun? How does it work?"
It wasn't as simple as being powered by the wielder's magic. That she could tell.
@Kenzi Mikeal

Kenzi paused for a minute, trying to figure out the best way to describe what a gun does. Kenzi reaches over and picks up one of the sets of bullets on display, "So, A gun has a bunch of these piece of metal in them, and they expel these at high speed to do serious damage."
Kenzi quickly and expertly checks the ammo count in the gun, before quickly filling up the magazine. Once that was done, Kenzi grabbed some two pairs of the heavy duty headphones meant for ear protections. "Come on, I'll show you, but first, you'll need this," Kenzi says, putting one of the pairs of headphones onto Discordia's head before heading down the path to the actual shooting range. Throwing her own ear-pro on, Kenzi positions herself at one of the ranges, and makes sure that Discordia is nowhere near her line of fire, before letting off a couple shots.
@Discordia Lestrange
Pieces of metal? How interesting...
Wait - why did she need these weird ear muff things?
"How do I expel the metal?"
Discordia watched as her girlfriend let off a few gunshots. How fascinating.
@Kenzi Mikeal

Kenzi could only help but smile at her girlfriend's obvious interest. Letting the magazine drop, and quickly replacing it with a new one, Kenzi beckoned her girlfriend over and handed her the weapon. "Now, you are going to point it down range, and when you think you are ready, squeeze the trigger."
@Discordia Lestrange
"Squeeze the trigger?"
Now how exactly did that work?
Discordia squeezed that trigger button and jumped hearing the bullet go and hit one of the targets. Yeah, she definitely wasn't used to this. It did seem to have its own power.
"Did I do it?"
@Kenzi Mikeal

Kenzi could only smile as she watched her girlfriend tentatively used a pistol for the first time. She did giggle a little at Discordia jumping a little the first time she shot.
Walking up next to Discordia once she fired off her first shot, Kenzi looked down range. "You hit the target, that's better than my first time at least. You did good. Try again, aim for more the middle of the body this time, that's probably the biggest target that keeps someone down when you hit it," Kenzi commented before stepping back and letting her girlfriend have another crack at it.
@Discordia Lestrange
She smiled satisfyingly as she listened to her girlfriend. Maybe this wasn't so bad.
Middle of body, middle of body...
Discordia squeezed the trigger and closed her eyes hoping that she was closer to the middle of the body.
@Kenzi Mikeal

Kenzi smile continued to grow bigger as she watched her girlfriend take another shot. Dashing up to look down range at the target, "You're getting better. Keep your eyes open when you shoot though, helps your aim." Gabbing a pair of the protective glasses off the wall, "Here, these may help too."
Kenzi just stood there looking at her girlfriend for a couple seconds before, pushing a strand of her hair back and saying, "You're doing great, are you having fun?"
@Discordia Lestrange
Glasses for shooting? Just how uncontrollable were these
guns
?
"It's very different. What if you combined a wand and a gun?"
@Kenzi Mikeal

Kenzi just smiled, "I've been practicing that in my summers, though I can't actually cast spells while shooting, but I've been practicing holding onto my wand while still aiming well with the gun. It's difficult but it's possible, but only really with pistols. There are other types of guns that require two hand." There is a small pause, before Kenzi follow's up excitedly, "Do you want to see some of them, they're really cool."
@Discordia Lestrange

With the affirmation from her girlfriend, Kenzi planted a quick kiss on Discordia's cheek and dashed off to the other room. She returned a couple second later with a gun that was most of the size she was, "So this is a sniper rifle, can shoot things really really far away, father than any spell could every hope to hit from, and if kitted out right, can shoot through walls." Setting the weapon up in the lane next to Discordia, Kenzi sends the target as far down the lane as it will possibly go. After taking a couple seconds to get her breathing under control, Kenzi takes her first shot the weapon, causing a deafening sound to echo throughout the range.
@Discordia Lestrange
Discordia eyed the rifle as her girlfriend explained its usefulness and demonstrated it.
"Beautiful, dear."
@Kenzi Mikeal

"And then," Kenzi dashed off once again, this time returning with a machine pistol. "Then you have things like this. You know how each time you pull the trigger, you only fire a single bullet. This one, you hold it down and it fires as long as you have it held down." Kenzi once again heads to another lane and sets up the target to properly show off the weapon. With it all set up, Kenzi sets herself and pulls the trigger, sending a barrage of bullets down range.
@Discordia Lestrange
"Do you think those dear aurors could use one of those during one of their hunts for a fugitive?"
She had quickly become interested in the idea of integrating magic and muggle weapons.
@Kenzi Mikeal

"I doubt they would ever even consider it, like most of the wizarding world. They are too focused on what their magic can do to look outside magic for solutions. These, these will be our advantage, the thing we will have over anyone who tries to stop us," Kenzi tells her girlfriend, her enthusiasm seeping into her voice.
"Now then, my dear, would you like to try out any of the other toys?" Kenzi asks her girlfriend, holding her hands out to showcase the various guns she has brought into the range.
@Discordia Lestrange
She nodded as she listened attentively. The idea of having more power than the law enforcement felt
interesting
.
"The one with the multiple bullets."
@Kenzi Mikeal

With a smile, Kenzi reloaded the weapon and handed it over to Discordia, "Now, hold it like this," Kenzi instructed, being very hands on with the other girl, moving her limbs into the proper position so that she won't injure herself while firing the weapon.
When Kenzi was finally satisfied with her girlfriend stance, she takes a step back and say, "Go head, try it now."
@Discordia Lestrange
Unaware of just how powerful the weapon would be, Discordia eagerly pulled the trigger only to gradually hop back watching the bullets disperse.
"Very powerful."
@Kenzi Mikeal

"Yeah, it is," Kenzi commented, having a slight laugh at her girlfriend's reaction, "Which is why having a strong stance is very important with this gun."
@Discordia Lestrange
"Are guns Muggles unforgivables?"
Discordia questioned unaware of the weapon discourse that persisted in the muggle world.
@Kenzi Mikeal

It takes Kenzi a couple minutes to parse exactly what Discordia is getting at, before responding, "It depends. Some places yes, some places no. Let's just say it's complicated."
@Discordia Lestrange
Page 1 of 3 • 1, 2, 3
---
Permissions in this forum:

You cannot reply to topics in this forum