current time
Sep. 2020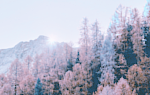 staff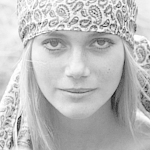 Admin Xaria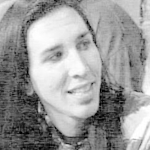 Admin Jules
Admin Topher
Who is online?
In total there are
4
users online :: 0 Registered, 0 Hidden and 4 Guests
None
Most users ever online was
139
on Wed Jul 03, 2019 9:12 am
Credits
Skin & graphics made by Xaria. The Harry Potter franchise belongs to J.K. Rowling. All original characters belong to the respective user that made them along with their posts. No copyright infringement intended.
Page 1 of 4 • 1, 2, 3, 4
Being the Headmaster of Ilvermorny would always be Desmond's crowning achievement, however, being the headmaster doesn't mean he fills the role of one. He tried to be as fun as possible, giving his students the greatest time of their lives just like he had when he was a student so planning the welcome feast was a great time for him.

Whenever he got the chance, Desmond would connect to the old roots of Ilvermorny and go back to the time it was founded. He made it as native as possible but still modern and he stood before the podium that was in the shape of a lifelike jaguar head. "Welcome home, students and staff of Ilvermorny! I know you loved being with your family back in your homes but I do hope that, you consider yourself still at home. I hope that you are reunited with loved ones once more, ready for another year of education, laughter and fun. Remember, you can never have too much fun, you can never love too much and you can never learn too much. Great things are in reach for all of you, just try hard and you can grasp anything you desire." He said, his arms raising at the last sentence and fireworks went off in the air in the shapes of the ancient creatures that were the houses with the founders, along with other animals running around the tables.

"Let us begin the feast!" Desmond sat himself down, his wide eyes shining with happiness and excitement at the beginning of another year, seeing all the first years that had just been sorted into their rightful houses watch in awe at the sight of the firework animals and they joined together, friendships being formed that will last lifetimes. "It'll be a glorious year." The vampire murmured to his staff, beaming a smile towards them.
Blair walked into the hall and looked around. It was his first year at the school so he stood at the front with the sea of first years and waited for his name to be called. He stood out like a sore thumb, being a sixth year in a sea of first years. When it was his turn, he went up for his sorting and was sorted into the Wampus House. He smirked and walked over to the table of his house and sat down. Food appeared before him and he smiled as he made himself a plate and began eating.
Carmen had just transferred from Hogwarts to Ilvernormy. Mostly because she wanted to get away from England for awhile. She couldn't be there anymore. There was all her memories. She hoped to make here some more memories, better ones.

She walked into the Great Hall, thanks to help of few other students there. Or Else he would have been lost here. She feels like first year student again even if she is sixth year student but new school.

Girl had to go through sorting as everyone who were first years. She didn't really like the idea but well at the end she did it. She was sorted into the Thunderbird house. She was bit of surprised by that for sure. She didn't expect to be there but she was. She didn't really care much about the house too be honest.

She took a seat in her house table and smiled at everyone. She wasn't really in mood to talk with anyone of them. She decided just to enjoy her food for now and she began to slowly eat something there.
Mayari adored Illvermorny and when she entered, she danced along to the music in the background that reminded her of the bonfires at home. She only shimmied, twirling now and again with a slight hip jolt to the point it caused their headmaster to clap and laugh in joy. She conjured up some bells and danced around the aisles, a few other dancers joining her as they laughed. "Welcome back to Illvermorny, everyone!" Mayari cried out, having flung the bells up into the air and they exploded into fireworks whilst she clapped to the music. She continued to dance with the other ladies, linking arms with them and twirling until the song ended and she fell onto her bench, beaming wildly at everyone. She bit into an apple, glancing around at the first years, and even some older students that must've transferred.

Blair watched in amusement at the spectacle before him. This girl was wild. And very enteryaining. He kept his eyes fixed on her throughout the whole thing. Like a moth to a flame. She was enchanting. He smiled as the dancing ended and he walked over to her "hi. I'm Blair"
Mayari's eyes shone a bright green and she stood up, to greet the man who was so obviously coming towards her and she smiled brightly. "I'm Mayari Adair. I see you are new to Illvermorny, let me be the first to welcome you to this lively school." She said and kissed both of his cheeks, her kiss feather soft in welcome.

Carmen was sitting in her house table and looked around her. She was quite bored here actually. She didn't know anyone in this school yet. She hated first days in new school but it was her own damn stupid choice to changes schools suddenly. She just wanted to changes them.

She saw one girl to dance there even and she just rolled her eyes on that. She found that girl way too odd for sure. She even saw how she began to talk with one boy. She didn't really care about what they talked. She looked around her own table and sighed. It was only first day and she already regretted her own choice coming here. She hopes her mind changes soon.
Blair smiled at her softly then blushed as she kissed his cheeks, "Um, yeah Im new. I just transferred from Beauxabtons." He said softly. His voice had a thick Italian accent and he blushed a bit at hearing how obvious it was

Aspen and Espen entered the room and took their seats. Aspen smiled as she saw Mayari talking to a boy. She giggled and waved at her old friend before beginning to eat. She was so hungry
Mayari smiled kindly, her own cheeks dusting in a pink but due to her tanned skin, it was hardly noticeable. "Ah, you're from across the pond. Well, I do hope you prefer Illvermorny." She said before picking up on the accent. "You're from Italy? Where in Italy?" She asked, her attention being drawn towards two ladies waving towards her. She returned the wave and as usual, blew a kiss with a lopsided grin.

Blair chuckled and nodded "I mean, its ok so far. A few nice people." He said with a shrug. When she asked where he was from he blushed a bit, "Rome." He noticed her attention was then put on two girls, "If you want to go say hi, you can. We can catch up later." He said with a lopsided grin
Mayari rolled her eyes and placed her hands on her bare hips, giving him a playful stern look. "We'll grow on you, Blair. I assure you." She said, her bluntness enforcing the promise. Her eyes shone brighter at the mention of Rome and she leaned even closer. "You must tell me all about Rome at one point and no, no. It's alright. We're in the same house so I'll be seeing them later. So might you. Perhaps we can get you someone romantic to help make you stay." She teased, the date of her birth causing her to be lover of love.

Blair smiled as she insisted on staying and asked him about his home town, "Rome is amazing. its so beautiful and historic. I love it. I cant wait to return once I turn 18." He did not mention the fact that he was the heir to the throne, he didnt want to be treated in any special way, "Someone romantic? Like who?" He asked laughing
Mayari sighed at how beautiful Rome sounded and gestured to the chair beside hers after she slid in. "I can't understand why you didn't stay. Although the people in Illvermorny are wonderful, the city of Rome is somewhere I couldn't possibly leave." She admitted with a smile. She then laughed with him and popped a grape in her mouth. "Anyone. I did not want to assume getting you a girlfriend as I do not know your sexuality." She said honestly.

Blair sighed, "I didnt want to leave either. My parents made me." He grabbed a piece of bread and put some butter on it before biting into it. However, as she spoke, he slightly choked on the food in his mouth, "Oh um..." He didnt know what to say. Sure, Blair was bisexual, but he didnt exactly want everyone knowing so
Mayari sighed, her expression showing how truly saddened she was by this and she placed her hand on his. "Well, even if you were forced, I'll try to make this place as enjoyable as possible." She admitted, beaming a smile towards him but it faltered when she caught his reaction. "I did not mean to shock you. It's just, I've assumed before and they haven't spoken to me since so I'm trying not to assume." She said, staring across to a different table where a girl was sat there glaring furiously at Mayari. "It's been two years and all she ever does is glare at me."

Blair listened to her story then looked to the girl that was glaring at her, "I am sorry to hear that. But um, if you promise not to tell anyone, I am bi. So you were partially right." He said blushing extremely. He didnt really like telling anyone, but he didnt want to see the girl upset.
Mayari shook her head and gave him a kind smile, her gaze soft as she tried to reassure him. "I won't tell anyone. It's not my story to tell." She told him and even though they just met, she pulled him into a hug. "I feel as though you are a brave man. You'll fit right into this school, Blair." She said honestly, her smile never fading.

Blair gasped softly as he was pulled into a hug, however, he wrapped his arms around her tiny waist and hugged her back. "Thank you, Mayari." He said softly in her ear before kissing the top of her head. He was glad to have a friend here. He looked around and saw the two girls from before looking over and giggling, "Do you know them?" He asked pointing to the girls, "Or are they laughing at you to be mean. Because if they are I will handle it." He said wishing he had his archery set with him incase he had to defend his new friend
Madison walked into the room and took a seat at the wampus table. She was kind of happy that most people had gotten sued to her presence at the school so she wasnt bombarded with people asking for autographs and such. She took out her song book and began writing some new lyrics as she ate
Mayari smiled and pulled out of the hug, tucking her long hair behind her ear. "It's what I'm here for." She then turned to look at the two girls Blair pointed out and she crinkled her nose, staring down at her hands. "I'm quite odd in this school. As you must've seen, my spectacle draws attention. Good and bad. But they're most definitely laughing at me. You don't need to do anything. They'll get what they deserve." She said, her eyes going towards her two ravens on the window sill and she gave a smile towards Blair. "They'll most definitely get what they deserve." Mayari commented, her fingers touching one of the crystals on her necklace and she then gasped, slipping one of them off and around Blair's neck. "To give you protection. It'll also help me find you if you ever need me." Mayari promised.

Blair frowned softly, he wanted to defend his friend, but if she wished for him to leave it alone, he would. He smiled softly as she put a necklace with a crystal around his neck, "Thank you, Principessa." He took her hand in his and kissed her wrist which made the two laughing girls immediately stop with jealousy. This made Blair smirk softly as he put an arm around Mayari and he glared at the girls who quickly looked away
Lennox walked in and sat down right away. She didnt say anything to anyone, that was until she saw a new boy in her house that was way to old to be a first year. That was what had caught her attention. She kept her eyes on the boy and blushed a bit as he looked at her and quickly looked away
Mayari smiled. "You're welcome." She said and was stunned by the kiss on her wrist but she knew it was just to stop the two laughing girls and she rolled her eyes. "You're going to be whole lot of trouble, aren't ya?" She said, raising her eyebrow but she didn't mind the protectiveness, it reminding her of the protective males in her tribe. "But thank you for making them stop staring and laughing..." She then beamed when she noticed a girl staring at Blair, pulling away. "Don't look so obviously but there's a girl who is totally staring at you. You gotta talk to her!" She whispered into his ear, smiling wildly.

Blair looked at the girl that Mayari was referring to in a way that didnt make it totally obvious and blushed when he saw the girl was staring. He smiled softly as she quickly looked away, "The girl appears to be in my house. I will talk to her later. Right now, i am spending time with you." He said smiling at her
Sierra looked around at all the people around her. She rolled her eyes and began doodling in her book as she ate. She didnt know many people at this school and she didnt really care. She pushed her hair out of her face and continued to draw
Page 1 of 4 • 1, 2, 3, 4
---
Permissions in this forum:

You cannot reply to topics in this forum