current time
Sep. 2020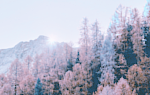 staff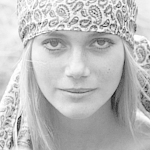 Admin Xaria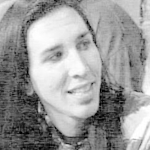 Admin Jules
Admin Topher
Who is online?
In total there are
4
users online :: 0 Registered, 0 Hidden and 4 Guests
None
Most users ever online was
139
on Wed Jul 03, 2019 9:12 am
Credits
Skin & graphics made by Xaria. The Harry Potter franchise belongs to J.K. Rowling. All original characters belong to the respective user that made them along with their posts. No copyright infringement intended.
(This is the main thread, feel free to have other individual threads going on if you want to!)

Tonight was the night! Blanche hoped that a few people would show up out of everyone she invited, but if it turned out to be a flop they would simply open their doors to the muggle public and call it a surprise event. A few people had told her they would definitely be coming, so there would be some numbers.

The amount of effort she and her Dad went into changing the restaurant around was phenomenal. It resembled a sort of winter wonderland, as Blanche very much favourite white and silver when it came to Christmas decorations. Of course, she was also wearing white. A white dress with a red roll neck jumper on underneath; black stockings and her thick-soled Doc Martens.

They had the stage set up for karaoke, the restaurant floor cleared of its tables and several large christmas trees slathered in silver decorations. Christmas songs played over the loudspeaker system. The bar was stocked and ready. A large spread of buffet was on for food...

She just couldn't wait for people to start arriving now!
Of course, James had to arrive to the party early on. Blanche was his best friend after all! He wouldn't miss it for the world. He had contacted Azazel about coming, but he didn't know if he would be able to attend, so James tried to not be too stressed about it.

He dressed somewhat formally with a simple pair of black slacks and whatever festively colored button-up he could find in his closet.

"Blancheeeeeeeeeeeeee!"

Celeste arrived at the restaurant surprised to have ended up being one of the first few people there.

"Hello, Blanche. Hello, James."

This wasn't a typical sight in China except in the major cities, so she felt slightly out of her element.
A party?! Seul-ki was very happy to have ended up invited to a party, especially as she didn't talk to the host of it very often. She clapped when she saw the place was made to resemble a winter wonderland.

"Hello, everyone! Happy Christmas!"
Cassiopeia wasn't so surprised when Blanche had invited her to her party since yeah they were friends probably. At least Cassie liked to think that way. So she was for sure going.

When she walked into the bistro then it was very amazing winter wonderland there. "Wow. This so good and looks like so real like you are in the winter wonderland," she said with bright smile. "Oh, Merry Christmas everyone," she added.

Elaisa was for sure surprised when Blanche had invited to her to party since she barely had spoken with girl before. She mostly accepted the invite so it gives her goof excuse not to be at home. She just had reasons to say away from it often.

She smiled when she walked into the place where it was held. "Merry Christmas," she said with a small smile and tried to seem like she loved Christmas even if she didn't really. They had not much meaning to her already for awhile. She looked around the room and tried to figure out what she should even do here.
Reed found it cool that he was considered cool enough by Blanche to be invited to her Christmas party. A good thing was is that it wasn't that hard for him to find where the restaurant was due to being muggleborn.

He entered the restaurant dressed in a really cheesy Christmas sweater his mother got him as she thought he'd look absolutely adorable in it.

"Yo, Blanche! Favorite number one Christmas single?"
Alayna arrived at Blanches families restraint and stepped inside. She looked around impressed with how the place looked. Even her father would be impressed, and that was saying something. She was glad she wore the outfit she did, she blended in easily. She had on a simple I've blue knee length dress and a pair of silver heels. She looked around a bit more to see if she saw anyone she knew.
Cernunnos arrived at the restaurant wearing whatever clothes he could find in one of his Muggle friend's closets; honestly, he didn't own any clothes that were particularly festive.

Seeing Blanche, he went up to her. "OMG! You look soooo good!"

take me down and you hold me right spin me all around, i feel so dizzy, i fall into you, you rock me, you rock me, you rock me in
Reuben entered the restaurant carrying a crock pot of oyster stew.

"Howdy and Merry Christmas, everybody! Reuben's here with some tastay oyster stew!"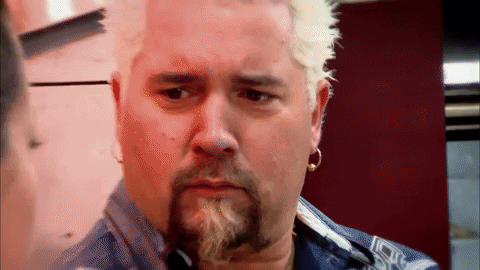 "James! Okay, at least you could make it! Looking fine!" She hugged him. Then surprisingly, the door gave way again to... Celeste! She couldn't quite hold back the delight in her eyes. She looked very lovely, and a little lost...

"Celeste! You came!" She hugged her as well without so much as a second thought. "Help yourself to drinks and food and etc! Also, James, karaoke?!"

More people began to turn up after that. This was going to be so fun!

"Hey Cassie! Cassie do you know Celeste? Elaisa! Glad you could make it! Hi Alayna!" She staggered a bit when she saw Professor Jackson, and beamed. [b]"Christmas single? Oooh - The Darkness, definitely! Awwwh, thanks Cernu!"

She smiled at Professor McDonald. "Professor! I want to see you do karaoke too!"
Cassiopeia smiled at Blanche when she greeted her and asked if she knew Celeste. She looked over at the girl. "Hey, Blanche. And yeah I know her but we have never talked much before, maybe just in some classes," she said with a small smile. Cassie had never reason to speak with Celeste.

---
Permissions in this forum:

You cannot reply to topics in this forum