current time
Sep. 2020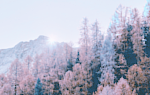 staff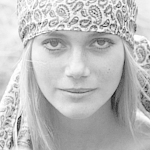 Admin Xaria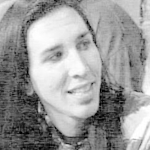 Admin Jules
Admin Topher
Who is online?
In total there are
4
users online :: 0 Registered, 0 Hidden and 4 Guests
None
Most users ever online was
139
on Wed Jul 03, 2019 9:12 am
Credits
Skin & graphics made by Xaria. The Harry Potter franchise belongs to J.K. Rowling. All original characters belong to the respective user that made them along with their posts. No copyright infringement intended.
Seeing as Carina had other plans on Christmas day, Draco decided to celebrate Christmas a day early this year. He had the house elves decorate the manor from top to bottom, and had loads of presents for each of his children under the tree. He also made sure that they were aware that they could invite anyone they wanted to celebrate with them if they felt so inclined.

He sat in his arm chair with a cup of steamy hot coffee with a splash of peppermint liqueur in it for a festive flavor, as he waited for his family to join him.
Cassiopeia wasn't exactly sure how to feel this years Christmas she knew that this year they celebrated it a day earlier since her sister had other plans for tomorrow.

Cassie had decided to invite her friend Apollo to this years family thing. They had met just this summer but by just few months they had become very close. So she figured it would be nice of her to invite him here.

The girl walked into living room where she saw her father. "Hey, father. Merry Christmas early I suppose," she said and sat down to one of arm chairs too. She hoped Apollo will be here soon too. She really wanted to spend more time with him. "What are you drinking? It smells good."
Louis hadn't met Carina's dad yet, but he was looking forward to it. Certain members of his family had remarked on how Draco had been 'slimy' as a child and teenager, but he was forced to do the You-Know-Who's bidding. Louis was prudent enough not to bring this up, but he couldn't help thinking about it. He could scarcely imagine what he had been through, as well as the death of his wife...

He had apparated to the Malfoy's manor and knocked on the door. The place was large and intimidating, and didn't have a very welcoming feeling to it. Nonetheless, he knew that inside its walls Carina was there to greet him.


Carina was just finishing up her makeup when she heard a knock on the door. Louis! She ran out of her room and down the stairs shouting through out the house "I got it. No one else get it!" She slid to a stop right in front of the door and opened it. When she saw Louis, she practically threw herself into his arms, wrapping her own arms around him, "I've missed you so much."
Louis was slightly bewildered to have such a greeting, but all the same he put his arms around her waist and chuckled inside of her ear.

"It hasn't been that long since we last saw one another," He teased her, looking over her shoulder to the manor beyond. It didn't look very inviting on the inside as well, but he was sure the family would be. "You must have got lost a lot in this house when you were a child. It's huge!"


Carina rolled her eyes and laughed "Occasionally. You eventually learn your way around." She stepped back to allow him inside and closed the door behind him. She lead him to the living room where her father and sister were, "Daddy, this is Louis. Louis, this is my father, Draco." She figured that Louis and Cassiopeia probably already knew eachother from school.
Cassiopeia did know a bit about Louis but doesn't mean they are close or anything quite opposite since they have barely even talked. "Hey, Louis," she said there with a small smile. She didn't have anything against the boy really. She really hoped that Apollo will show up too soon. "Also Carina you aren't only one who expected company. I did invite a friend over too. Yeah we are just friends still," she said to her sister, just saying it since it could have been her friend too there at the door but it wasn't. She didn't really like to say friend but that what they were at the moment.
Carina raised an eyebrow at her sister, "I didn't know you were inviting someone this year." She was curious as to who her sister had invited, " Who's coming? Is it someone I know?" She was glad her sister was making some new friends.
Cassiopeia smiled. "Well, I decided to invite someone yes this year too. His name is Apollo, he joined our school just this year. Not sure if you know him or not," she replied. She didn't really care much if Carina knew her friend or not. Also, he didn't begin to mention that he was held back a few years due to some things she wouldn't rather tell herself there right now. It's not her business to tell all that. "Also it's not so surprising me to have friends but I never invite them over yes but yeah just within few months I and him have become pretty close," she added.
Apollo walked up to the manor, which his friend lived he honestly hoped that by the end of the night they would be more than friends. With all the best attentions he had planned to ask Cassiopeia to he his girlfriend, looking at the manor he he felt a lump in his throat as the place reminded him of some places that he stayed at when the man who he thought was his father was too busy to be with him, he did not want to think of those memories, biting his lip as he knocked on the door and waited nervously for someone to answer hoping he had got the right place.
@Cassiopeia Malfoy
Cassiopeia heard the knock on the door what made her smile which meant Apollo was here now too. She stood up from the armchair and walked over the door. The girl opened it and there was standing Apollo. "Hey, Apollo. Come in," she said with a smile and stepped aside so she could walk into the house. She was really glad that he had actually shown up.
@Apollo Largo
Draco looked at the boy that Carina introduced as Louis, was this her boyfriend? His futures caught his eye and he immediately thought that he must be a Weasley. "It is a pleasure to meet you Louis," he said soon after he heard that Cassiopeia had also invited a friend and he thought that this would be a warm and welcoming Christmas after all.

The second know on the door and he knew that it would be his Cassie's friend, his eyes drifted to Scorpius and he could not help but think how much he looked like his mother again, it was ashame that she could not see how beautiful their children were turning out.

Carina nodded politely when Cassies' friend arrived. She didn't know Apollo personally. But she figured Louis might, as they were both Hufflepuffs. She was also glad that her father seemed to approve of Louis so far. She sat on the couch and looked at the spot next to her for Louis to sit, "Your parents weren't upset about you coming, right? I can assume a Weasley Christmas is quite the event." She was actually very excited to attend Christmas with Louis family the next day.
"Nice to meet you as well, Mr Malfoy."

Draco Malfoy was nothing like some of his family members made out! He was very welcoming, and kind of gentle. Perhaps he was a little on the serious side, but that actually made Louis relax a lot more. The Weasleys were abuzz with challenging personalities; sometimes he found it difficult to keep up with them all.

He sat next to Carina. "Of course they're not upset! They know I've been looking forward to this!" He smiled, and took hold of her hand. When he lifted his head to see who had come in, he waved at Apollo. "Hello, Apollo!" He didn't know him too well, but he knew his name and some things about his family from observation. "I didn't know you were friends with Cassiopeia." He smiled.
---
Permissions in this forum:

You cannot reply to topics in this forum