current time
Sep. 2020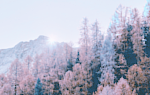 staff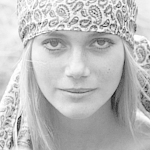 Admin Xaria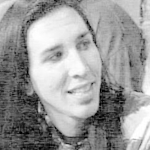 Admin Jules
Admin Topher
Who is online?
In total there are
4
users online :: 0 Registered, 0 Hidden and 4 Guests :: 1 Bot
None
Most users ever online was
139
on Wed Jul 03, 2019 9:12 am
Credits
Skin & graphics made by Xaria. The Harry Potter franchise belongs to J.K. Rowling. All original characters belong to the respective user that made them along with their posts. No copyright infringement intended.
Page 1 of 2 • 1, 2
After discovering that Urban Cup was open 24/7, Narkissos had sent a message to Faye to meet him there. He had discovered some very
tragic
news, and he couldn't think he could keep it together to celebrate the holidays. Who else could he turn to? It was also a shame they couldn't just discuss in the comfort and privacy of the prefect's bathroom, but he had to make do.
He stood outside of the coffee shop all bundled up waiting for Faye.
@Faye Phiera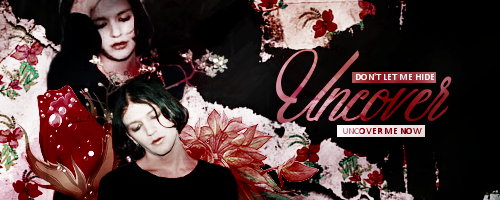 When Narks had sent a message to her, she was a little surprised that he wanted to immediately meet up. Was there some kind of gossip he was desperate to tell her in person? No - that didn't really make sense. Needless to say, she felt a little strange when she used the floo-network into Horizont and made way to the café they agreed to meet at.
"Narks?"
She genuinely wasn't sure it was him with all those layers. She herself had a fur-lined coat, mittens and a bobble hat on.
@Narkissos Jetson
All Narkissos did was take Faye's hand and entered the coffee shop. Before the other could say a word, he made himself somewhat more comfortable layers wise before dropping the bomb.
"My parents are divorcing."
@Faye Phiera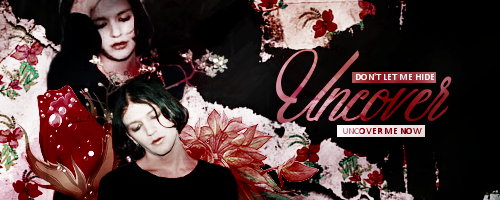 When they sat down, she remained silent. Being taken by the hand like that, by him, was bewildering in itself. Then when he finally revealed what was wrong, she was startled more by his expression than what he had said.

"Oh, right," She said sadly, inhaling deep and releasing to a sigh. "Did this just suddenly happen?"

He didn't really talk much about his parents.
Narkissos nodded.
"Apparently they've been having issues in their relationship for at least a few months now..."
And he was completely blind to it. For the moment, he was trying to block out any emotion feeling unsure if he wanted Faye to see him as an emotional wreck.
@Faye Phiera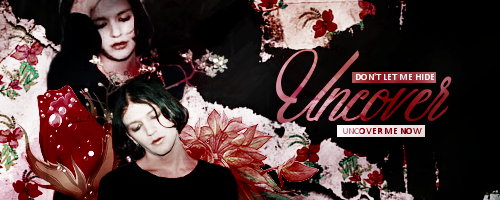 She didn't know if it was better that he was shrouded from what was really going on. At least with the deterioration of a relationship, it was easier to possibly sympathise. Then again, the fact that Mr and Mrs Jetson didn't involve their children in their issues was prudent.

"Are you all right?" She asked quietly.
He began to sniffle after hearing Faye ask
that
question.
"No..."
@Faye Phiera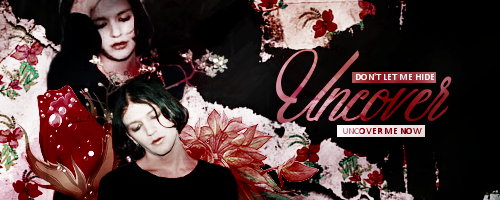 "Sorry... of course you're not..."

Her eyes were widened as she watched him. She'd never seen him like this before. She suddenly felt stupid, feeling as though she couldn't possibly console him, but at the same time her heart thrummed inside of her chest. Faye took hold of his hand again, and smiled warily.

"Narkissos it's okay to feel upset..."
Narkissos just looked down trying to process all these emotions he didn't want to feel.
"I just don't understand why..."
@Faye Phiera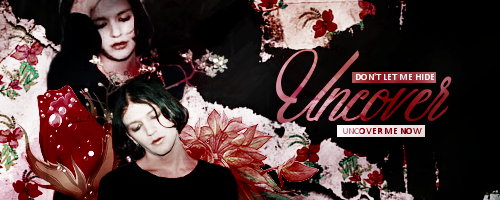 "I know," She said sympathetically, "And, well, you might never know exactly why."

She knew that when her parents divorced, she covered up her emotions a lot as well. On the surface, she saw it as an opportunity to get out of Ireland; but that didn't mean she didn't want to see her Mum ever again.

"Relationships are very complicated, I don't think anyone can really look into a relationship and know exactly what's going on..."
'I thought it was true love. I looked up to them as an example! H-h-how can I deal with the fact that love isn't forever?"
@Faye Phiera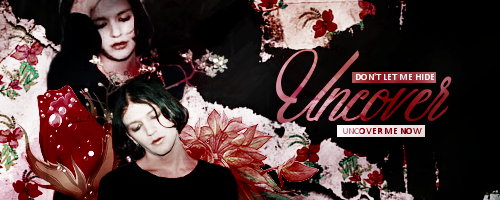 "Narks?"

To say she was bewildered was an understatement. She'd never heard him speak like this before. Faye held his hand tighter.

"H-hey... don't feel that way..." Honestly, Faye didn't know whether she believed in 'true love' either. But it didn't really bother her. Well, not until now. She never really thought about it before.
He leaned towards Faye and rested his head on her shoulder as he began uncontrollably weeping.
"How do I even look at them in the face anymore?"
@Faye Phiera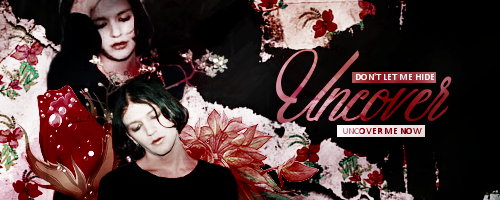 She'd never seen him emotional before, and she certainly had never seen him cry before. The inside of her chest contorted as she pained for him, and she immediately turned so that she could embrace him.

"It will get easier..." She said weakly, staring at some illustration of coffee beans on the wall opposite. What else could she do but listen and comfort him? It was frustratingly out of her control.
He wrapped his arms around her waist and held on tightly as he continued crying.
"I hope it does!"
Good thing he wasn't a crying wreck for the whole school to see.
@Faye Phiera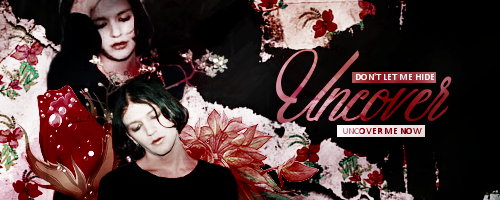 "Of course it will..."

He was so lovely right now. Even though he was crying, she couldn't help feeling a sort of longing for him. Perhaps it was just all the emotions being laid out on the table all at once. Maybe he did hold a lot back?

"And when we get back to school, we can go to the Prefect's bathroom and dish out all the holiday gossip," She assured him, laughing a little. It was funny that she used that to comfort him. A reminder of normality, maybe.
Narkissos looked at Faye when she mentioned gossip which brought a small smile upon his face.
"I could always force myself into the Potter celebration..."
A laugh escaped from his mouth. Good, a temporary relief.
@Faye Phiera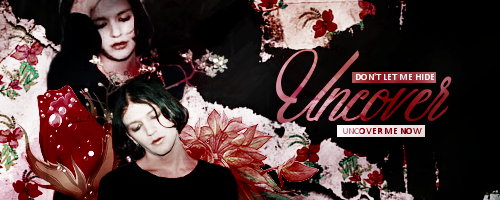 Faye laughed.

"And which Potter slash Weasley could you latch onto, exactly? James?"

With the exception of Louis, Faye didn't really know any of the clan. But arriving on their doorstep may be a little ridiculous. Supposedly Carina was there...


"I grew up with them actually."
Still, Narkissos didn't let go from Faye.
"Sorry if I soiled your clothes. I've never really let myself cry like that before."
@Faye Phiera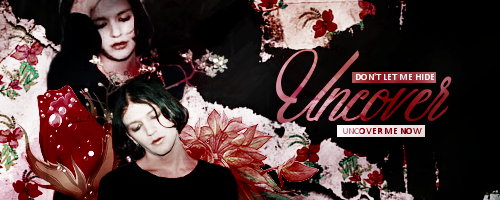 "Oh, yeah, I keep forgetting that," She waved away her mistake like buzzing flies around her head.

She didn't really notice the wet patch on her shoulder until now.

"It's just a coat," She said, a little abashed at his apology. "Honestly, it was nice to see a soft side to you. Not that I like you being upset..."

She squeezed him affectionately.

"Want to get a hot drink?"
Narkissos bit his lip listening to Faye.
"Maybe I do care about my image a bit too much."
He nodded with a small smile at her question.
"I'd love that."
@Faye Phiera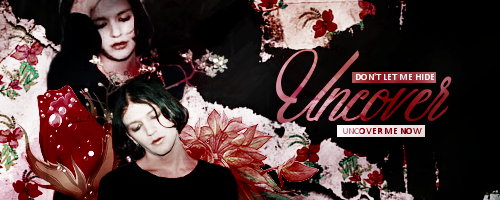 Faye smiled as well.

"I fancy a peppermint tea, but with the real peppermint leaves! Not that tea bag kind. I wonder if they do that here?" She scooped up the menu with the hand she had free.

"I think we both care a little too much sometimes," She admitted, sighing. All this... jealousy she had recently. With Carina, and Cherry... sometimes she felt as though it was a waste of her energy to be like that. As long as she concentrated on herself a bit more, and not just about getting top grades and head girl position...

"It's very easy for people to say 'don't care what others think'. But we all do to a certain degree, I think."


"I have no idea. Maybe we could try and see? I'm not sure how much business they get when everyone's asleep for the morning festivities. We could get special privileges..."
Ah, nothing like an instant mood boost.
"Yeah... I honestly care too much about my image. I've been trying to plan out my whole life since I went to a bring your own kids to work day at the Ministry. I never let myself just live in the moment..."
@Faye Phiera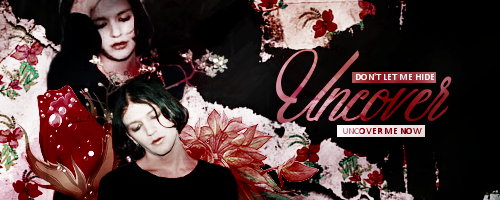 "Maybe... we should do something really spontaneous. Right now."

She didn't know what that was, because she wasn't a spontaneous person. She tried to envision herself as someone else for a moment: like Blanche Labelle. What would Blanche do?

"We could order an entire cake and try to eat the lot?" She giggled.
Narkissos smirked at Faye's idea of wanting to be spontaneous.
"I've actually been trying to eat healthier lately..."
@Faye Phiera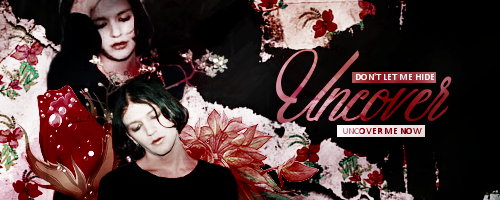 Page 1 of 2 • 1, 2
---
Permissions in this forum:

You cannot reply to topics in this forum