current time
Sep. 2020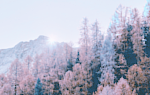 staff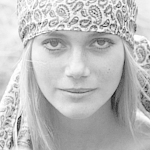 Admin Xaria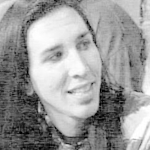 Admin Jules
Admin Topher
Who is online?
In total there are
2
users online :: 0 Registered, 0 Hidden and 2 Guests :: 1 Bot
None
Most users ever online was
139
on Wed Jul 03, 2019 9:12 am
Credits
Skin & graphics made by Xaria. The Harry Potter franchise belongs to J.K. Rowling. All original characters belong to the respective user that made them along with their posts. No copyright infringement intended.
Chaos for one was not excited about the up coming holiday, he would be picking up hours at St Mungos as he did not want to be stuck anywhere around his family. The banquet at least was some sort of distraction. He watched as the students of his house seemed to be rather excited about the feast and enjoying themselves, remembering when he was that carefree while at Hogwarts.
James sat at the table feasting on some turkey.
"What are ya doing during your break, Blancheeeee?"
he asked his friend.
@Blanche Labelle

Mr Sex Education looked a little bummed out. She wondered why. It was probably a good thing that she wasn't able to think about it too much, because her brain was inventing all kinds of reasons. Her best friend James hit her with a question.

"Ooh, we got lots of things planned!" She chirped at once, "Pops will need a lot of help around the restaurant in the lead up to Christmas! He puts up a special Christmas menu and we get a lot of big, big families booking there. I'm so gutted that I can't help out decorating the place, but he said that he'll wait until I was home to do our house. We've always done this thing together since I was a kid, where we attach loads of tinsel together, wrap it around and around ourselves then someone pulls and we spiral out of it again!"

Blanche sounded very excited about Christmas. "Maybe you could visit!"
Meanwhile, all Leonides could think of was Merry Christmas, asshole. Guess what? You're gonna be a Dad. He sat there looking as grumpy as Mr Scrooge while he piled more and more mash potato onto his plate without realising how much it had accumulated to.
Cassiopeia was sitting at her table and was just putting many things on her plate. She didn't really have much planned for her Christmas, she knew there will be spent around her family probably. So she never did much during that time. She just now kept eating her food quietly and didn't say anything at all. For once she didn't have anything to say.

Celeste had been in another part of the castle writing to some of her relatives who were in China wishing that she could join them for a couple weeks in the winter, but she had to work towards graduating and quidditch. However, this meant more time to get to know Blanche and that was a nice thought to her.

She went over to the Gryffindor table and joined Blanche and her friend.

"Hello. 圣诞快乐!" greeted Celeste with a smile.

((圣诞快乐 = sheng dan kuai le = happy/merry christmas))
Molly sat down to Gryffindor table and looked who were there even. She knew some but decided not to social with them for now. Maybe later. She knew that her Christmas might be eventful ones for sure this year. She was actually excited about it a bit. The girl put some food on her plate and began to eat it.
Rose walked over the Gryffindor table. "Hey! Merry Christmas everyone," she said with a bright smile and began to put food on her plate. She planned to eat much as she could. She just listened now what others said around her and did eat her food.
Marilyn was at the table anxiously waiting for the feast and school to be over for the semester so she wouldn't have to be stuck here for a couple weeks. Time needed to speed up.

Oof, the head seemed to not be in the greatest of moods. Gossip bait!
When Celeste arrived, Blanche beamed brighter.

"Sungdun kway... what was the rest? Ooh, what does that mean, Celeste?" She was practically bouncing up and down in her seat.
Leo looked up for a moment, and saw Molly. They hadn't really spoken that much recently, and he was pretty sure her opinion of him changed over the course of this year. That didn't really bother him that much, but he just felt like talking to someone he knew.
"Hey, Mols."
His voice was kind of lethargic.
@Molly Weasley II
Molly was surprised when Leo suddenly spoke with her there now. She didn't mind it but she didn't expect that. Molly didn't hate him or anything, he might have seen him different light but that didn't mean he won't talk with him or stop being friends.
"Oh, hey Leo," she said back with a small smile. "So how you holding up after all this?" she asked there now. She had heard about things what a related to him.
@Leonides Belvedere
---
Permissions in this forum:

You cannot reply to topics in this forum