current time
Apr. 2021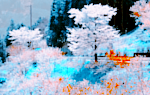 staff
Admin Xaria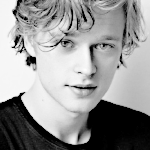 Admin Violet
Who is online?
In total there are
5
users online :: 0 Registered, 0 Hidden and 5 Guests
None
Most users ever online was
139
on Wed Jul 03, 2019 9:12 am
Credits
Skin & graphics made by Xaria. The Harry Potter franchise belongs to J.K. Rowling. All original characters belong to the respective user that made them along with their posts. No copyright infringement intended.
(Secret santa thread)
Louis had sent an owl to the seventh-year Ravenclaw boys' dormitories, addressed to Hyacinth Macmillan. His message would be perceived as a little ominous, as he'd simply asked Hyacinth to meet him nearby the Ravenclaw common room in the tower. There was nothing else said or given away.
Over the last week, Louis had been sure to pay close attention to Hyacinth. He wanted to find out what sort of a person he was, and what his interests were, so that he could buy him a suitable present. Not everyone bothered to do to such lengths when it came to secret santa, but Louis was always very meticulous when it came to gift buying. He liked to please people.
So he waited patiently at the corner of the quiet corridor for him, carrying a woven bag with his present in.
@Hyacinth Macmillan
If he was lucky, he wasn't prank-owled by Leonides. If he wasn't lucky, he was being prank-owled by Leonides. Macmillan made sure his wand was at his reach in case of the worst possible scenario. He would rather not end up in the infirmary right before going to Blackrock.
Macmillan walked out of the Ravenclaw common room and looked around trying to figure out where exactly he needed to go. A corridor in the tower? How vague. He began treading around hoping to figure out why he was sent on this unintentional game of hide and go seek.
@Louis Weasley
He supposed that he
had
made it all a little vague. Where was he? Had he even taken the letter seriously? Hopefully so.
Just when he thought about sending another letter, he heard soft footfalls in the corridor beyond. Hyacinth Macmillan was wandering about looking lost. Louis stuck his arm up and waved brightly to him.
"Hello Hyacinth! Over here!"
@Hyacinth Macmillan
Oh! He wasn't being pranked by Leonides at all; what a relief. Macmillan slightly scrunched his nose seeing that it was Louis.
Did he find out about what he said to his brother?
"So..."
@Louis Weasley
Louis was completely oblivious to Hyacinth's opinion of him, or the show of contempt that he had just made. He just carried on as his merry little self, and took out quite a large present from the bag he was carrying. Louis had managed to perfect wrapping charms last year, so the gift was very intricately presented with a bow and curled ribbon.
"Happy Christmas!"
He handed the present to him.
"You don't have to open it now if you don't want to, but I hope you like it."
Louis was beaming. He didn't
really
know if he enjoyed wizard's chess, but this was a rare 'surfers edition'. The pieces were all carrying surf boards, and hopped on them when moving more than two squares. They also used them to strike one another when eliminating pieces. Louis thought it was pretty unique.
@Hyacinth Macmillan
Well, okay. Secret Santa it was. Good thing he wasn't obligated to gift him something back...
Might as well open this sucker now. Macmillan tore off the wrapping paper and saw that it was some sort of chess game that was surprisingly rather surf themed. Hmm, maybe this will soften his opinion on Louis a bit.
@Louis Weasley
Louis smiled brightly at him.
"Maybe we could play a game together some time."
He had seen muggles use boards in the ocean before, but he didn't know much about the
why
of it. But, reading up about it, it actually looked quite fun.
"So they have surfing in Blackrock, do they?"
He asked, interested.
@Hyacinth Macmillan
"Yeah, they do. People here tend to write it off however."
@Louis Weasley
"Would you prefer it if it were as popular as Quidditch? Blackrock would get pretty crowded. I don't know, maybe one of the reasons you do enjoy it is because it's niche?"

Louis smiled.

"Anyway, I'll come over to Blackrock and watch it sometime."
Macmillan shrugged.
"I'd just prefer if people didn't think of it as being some worthless hobby."
That was referring to Indigo, as always.
"Oh really?"
@Louis Weasley
"Not everyone feels the same way, I'm sure."

Louis nodded brightly.

"Of course. I'd like to see it in action!"
He crossed his arms.
"They consider it a waste of time."
@Louis Weasley
---
Permissions in this forum:

You cannot reply to topics in this forum