current time
Sep. 2020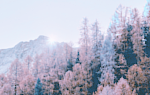 staff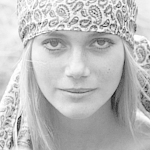 Admin Xaria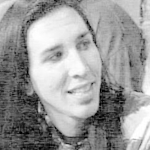 Admin Jules
Admin Topher
Who is online?
In total there are
2
users online :: 0 Registered, 0 Hidden and 2 Guests
None
Most users ever online was
139
on Wed Jul 03, 2019 9:12 am
Credits
Skin & graphics made by Xaria. The Harry Potter franchise belongs to J.K. Rowling. All original characters belong to the respective user that made them along with their posts. No copyright infringement intended.
(Secret santa thread)
From what Sapphira gathered about Hugo Granger-Weasley; he was a messy, sloppy sort of boy who probably didn't use his knife and fork properly. She didn't really like him too much, but she couldn't find it within herself to loathe him. Perhaps he just needed a few pointers on how to be more presentable.
She had got his secret santa present by owl mail order, and was even excited to give it to him. Feeling that a good opportunity to see him would either be in the classroom or at dinner, she decided to take her carefully wrapped gift to the great hall one evening.
When the students had more or less finished and started filing out, Sapphira thought it was the best time to approach him at the Gryffindor table.
"Hugo?"
She alerted her position behind him.
"May I speak with you a moment?"
She had the gift in her hands, behind her back.
@Hugo Granger-Weasley
Hugo was enjoying a hot lava cake as dessert after eating dinner; even though his mother now worked at the school, she didn't have complete control over his sweet tooth. Mmm, this cake was so warm and gooey and yummy.
He turned around and gave a cheeky, chocolatey smile at the girl who called for him from behind.
"Hiii!"
Hugo nodded still keeping that smile.
@Sapphira Zabini
She winced when he turned around. There was chocolate everywhere
but
the inside of his mouth, it seemed! Immediately she sat down next to him, but was careful to keep some distance. There was no way she was going near him in that state.
"Hugo, you've got--!"
She began hysterically, and motioned a large circle around her own mouth.
"It's everywhere! Gosh you are so messy!"
This
had
to be addressed first.
@Hugo Granger-Weasley
"Have you ever had lava cake? It's yummy! My tummy hurts a bit now..."
He paid no mind to his dirty mouth.
@Sapphira Zabini
"No, I haven't..."
She was panicking now. His face was horrible! Sapphira quickly whipped a tissue out from the dispenser and handed it to him.
"Please clean around your mouth before we continue talking! It's disgusting!"
She really sounded hysterical at this point.
@Hugo Granger-Weasley
What was her deal? He wasn't even done his second slice yet!
"Um, okieeeeeeee!"
Hugo responded cheekily smiling as he tried wiping the chocolatey goodness off his face.
@Sapphira Zabini
Sapphira sighed. Boys like him were such rotters! Still, he seemed to be able to wipe most of it away from his face now.

"I got you for secret santa, so I have a present for you."

Sapphira proudly presented him with a small, square package.

"I don't know if your family is as well off as ours, so I got you something you can treasure," She began, looking as snobby as she sounded. It was a goblin wrought silver ring with a rememberall 'stone' in the centre. "So here you go. Merry Christmas."
"My parents are on the chocolate frog cards!"
Hugo responded still keeping his wide smile wondering what the girl was going to give him. It would be really cool if it was the latest hippogriff plush or something!
He looked at the box he was given and opened it up.
"It's perfect for my mum! Thanks!"
@Sapphira Zabini
"Oh." She didn't do chocolate frogs. Food hopping about everywhere and potentially spoiling her dress... no thank-you.

She furrowed her brow at his reaction.

"It isn't for your Mother! It's for you! It's too chunky to suit a woman. Look, put it on," She took the ring out the box and prompted him to show her his fingers. "It's got a rememberall inside of it, so if the smoke turns red inside - you know you've forgotten something. I thought maybe it would help you remember to tidy your hair."
"But I don't wear rings! Mum and dad do!"
What was wrong with his hair?
@Sapphira Zabini
"Well..." She spluttered, feeling herself grow embarrassed. Did he really not like it? She took it all to heart. "Maybe you could... try wearing it?" She suggested meekly.
Hugo decided to might as well put the ring on because he didn't like seeing people upset.
"It's pretty, but I don't wear rings! It feels weird..."
@Sapphira Zabini
Sapphira looked down at the table, then felt herself get annoyed. To think that she had spent so much money on his present! She didn't recognise that he was trying to be nice, she thought he was ungrateful. She was offended.

"Fine, do whatever you want with it!" She snapped all of a sudden, and stood up off the table.

"That's the last time I'm going to ever be nice to you, Hugo Granger-Weasley!"

And with that, she stormed off dramatically.
---
Permissions in this forum:

You cannot reply to topics in this forum