current time
Apr. 2021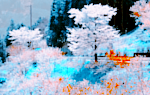 staff
Admin Xaria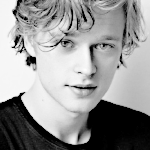 Admin Violet
Who is online?
In total there are
4
users online :: 0 Registered, 0 Hidden and 4 Guests :: 1 Bot
None
Most users ever online was
139
on Wed Jul 03, 2019 9:12 am
Credits
Skin & graphics made by Xaria. The Harry Potter franchise belongs to J.K. Rowling. All original characters belong to the respective user that made them along with their posts. No copyright infringement intended.
Page 2 of 2 •
1, 2
First topic message reminder :
Alayna woke up on Christmas morning and stretched her body out a bit. She smiled At the fact that Dagger would be visiting today. She was excited as she was starting to miss him. She got out of bed and put on the outfit her mother had chosen for her to wear for the day. She walked to her brothers room and knocked on the door, "Atticus? You up?"
@Atticus Nott
@Theodore Nott
@Dagger Vettel
---
Daphne obligingly left the living room feeling crestfallen for Dagger Vettel. What an awful thing to happen to someone so young! Still, he seemed to brush it off his shoulders. It sort of reminded her of Theodore himself...
When Daphne reached her son's bedroom, she knocked quietly on the door to his bedroom.
"Atticus, sweetheart? Are you awake?"
@Atticus Nott
Alaynas face changed from one of caring to one of anger, "It's not pity, Dagger. It's called having a girlfriend that actually cares about you." She stood from the couch and excused herself. She walked upstairs, right past her mother, and went straight to her room and closed the door behind her. She would go back down in a few minutes after she calmed down. She didn't want to fight with Dagger.
Dagger watched as Theo instructed his wife to go get someone who he believed to be Atticus, but why did Theodore call him wretched? It was not his place to say or judge. When Theodore talked about his sense of dress he looked down before up at Theo. "Everyone does" he replied, then the outburst with Alayna happened.

"I never said you didn't care" but Alayna walked away and upstairs. He sat back in his chair knowing that Theodore would probably stop him when it comes to following Alayna upstairs anyway.

Theodore made a point of ignoring Alayna's unsightly behaviour, and took the tea that Ridley was holding out for him without a thank-you. He sipped thoughtfully.

"Her behaviour has been most unsavoury recently," He began, his voice cold and dispassionate. "I hope there are no unsavoury influences at Hogwarts." He looked to him pointedly.
Dagger took a sip of his water when he heard Theodore basically blaming him for Alayna's odd behavior, Dagger looked at him before putting his drink back down. "She is her own person, how she acts that is all on her, besides she is still a little upset with me for being angry that she tricked me into a double date" Dagger simply shrugged before looking at Alayna father.
@Theodore Nott
Alayna eventually decided that it was time to go back downstairs. She made her way back to the living room and took a seat on the couch. But she didn't say anything. She didn't even look at Dagger or her father. She knew a lecture of some sort was coming from her father on her behavior. She just wanted to get it done and over with. She slowly raised her head to look at Theodore and chewed on her bottom lip.
He didn't really care about this double date business, whatever that meant. It reminded him of how Daphne used to try roping him into things though, and he wouldn't have any of it.

"I believe she takes after her Mother a lot," He said dismissively.

Theodore thought that he would immediately loathe Dagger Vettel, but funnily enough he didn't. Not yet. He was always prepared for there to be some kind of slip-up however; something about his attitude didn't sit right with him. "You still haven't answered my other qu--"

Alayna came back in.

"Ask to excuse yourself next time." He told her sourly.
When Theodore talked about how Alayna took after her mother a lot, he saw his girlfriend come back in and sit on the couch. She didn't even look at him but he could definitely tell that there was some kind of tension in the room. He looked at Theodore. "What was your other question? About the influences? I have no idea what you mean by that, from what I can tell there is none" Dagger replied.
@Theodore Nott
@Alayna Nott
Alayna nodded her head as her father spoke "yes sir." She looked over at Dagger with a raised eyebrow and a confused look on her face. What did he mean by influences? What had her father said, "What were the two of you talking about? Influences where?"
"No."

He sounded impatient.

"Your career, boy. What are your plans after Hogwarts?"

It was very important that he knew this sort of information. If he was unambitious and lazy, Theodore wouldn't be pleased.
When asked what his plans were for after school, Dagger looked at Theodore and could tell he was serious and his relationship was on the line right now basically. "Well I know I want to go to school after Hogwarts to further my education because I know I want to work in the Ministry one day. I either want to be an Auror or work in one of the departments, maybe the unspeakables? Who knows really but definitely one of the two" Dagger answered.
@Theodore Nott
Atticus groaned when he heard his mother at his door, was hoping that he could just skip Christmas, as his twin got to be with her boyfriend yet he was stuck here. He was thinking of escaping out the window and actually had tied his sheets together he thought of actually ignoring his mother, but that would bring more suspicion. What was he to do he really did not want to celebrate.
@Daphne Nott
Alayna listened as Dagger spoke to her father and smiled softly. She knew her father would be pleased with the answer, as her father was a ministry man himself. Alayna didn't really know what she wanted to do. Maybe she could be a stay at home wife like her mother.
Theodore seemed fairly satisfied by his answer, but it wasn't evident in his expression. He had the same look on his face of surliness, but he adjusted his position in his seat.

"I see, that's a fairly commendable pursuit," He didn't know if this boy working in his department was a good thing. At least he could have some kind of control over his working life in their relationship continued. "I will owl you over some literature about the Ministry departments that may aid your decision." This wasn't a courtesy he showed many people. It was a sign that Theodore was warming to him.

At that moment Daphne re-entered the room, and murmured something to him about Atticus. Theodore stood up at once, and marched out the door without so much as a backward glance. He proceeded upstairs, then barged into his son's room without bothering to knock.

"You. Get downstairs. Now."
Daphne sat gingerly in the seat that her husband had abandoned, and tucked a piece of her hair behind her ear. There were sounds from above and the muffled commands of Theodore in Atticus's room, but Daphne waved her wand to the living room door so that it closed. She smiled hesitantly at the two of them.

"So, sweetheart... how did you two meet?" She had to change the mood in the room, quickly.
Alayna watched as he father left and frowned "Daddy, just leave it alone. It's Atticus." But she knew that was pointless. She sighed and rested her head on Daggers shoulder. When her mother asked how they met she giggled softly, "Funny situation actually. I was at the pool, relaxing. And he decided he was going to hit on me."
"We'll just keep that story between us," She said quietly, winking at Alayna. "And you went on a date after that, did you?"

She already loved this story of young romance. It hadn't been quite the same experience for her.
Alayna nodded at her mother, "We went to hogsmeade together. We went for lunch at the three Broomsticks. Dagger, you remember that horrible waitress we had? She kept constantly trying to flirt with him, but he declined her advances." She wasn't going to go into detail about what they did after. But thinking about it did make her blush a bit.
He watched as Theodore began to talk about assisting him in Department hunting basically. He nodded his head in appreciation. "Thank you sir" was all he had time to say before Mrs. Nott came downstairs and told Theodore something about Atticus and he couldn't help but be kind of stunned. "Yes that waitress you threatened, I remember her" Dagger commented when he came back from his stunned expression.
@Alayna Nott
Alayna laughed a bit "I did not threaten her." She knew she had, but her mother didn't need to know that, "I simply reminded her of her place and suggested she not try and be something she wasn't." She knew she sounded alot like her father at that point, but maybe that wasn't always a bad thing, "Maybe I should go help him with Atticus. He might listen to me."
Page 2 of 2 •
1, 2
---
Permissions in this forum:

You cannot reply to topics in this forum