current time
Sep. 2020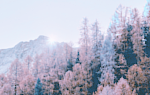 staff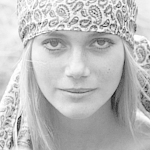 Admin Xaria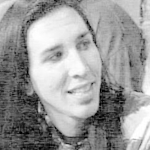 Admin Jules
Admin Topher
Who is online?
In total there are
4
users online :: 0 Registered, 0 Hidden and 4 Guests :: 1 Bot
None
Most users ever online was
139
on Wed Jul 03, 2019 9:12 am
Credits
Skin & graphics made by Xaria. The Harry Potter franchise belongs to J.K. Rowling. All original characters belong to the respective user that made them along with their posts. No copyright infringement intended.
Page 1 of 3 • 1, 2, 3
The Christmas tradition between the family's and their friends was scheduled to be at the Potter's, and Harry was busy making last minute preparations as he wanted it to be perfect. He hoped that his sons would be on their best behavior as they both have seemed to be rather out of it lately. He had no idea why, nor did he care it was the holidays and it was to be a joyous time. He had Christmas carols playing and a tree in front of the window, now it was just time to wait for his friends and family to arrive and the festivities could begin.
James wasn't really feeling Christmas this year, and it was mainly because he couldn't just see Azazel and expend some energy. He walked out into the main room of the house after lazily slapping on a cheesy Christmas sweater and plaid flannel pants.

"Merry Christmas, dad," he greeted tiredly before deciding he was going to brew himself some tea.

Al sighed, as he walked into the main room he really was not in the mood to celebrate. He had his heart broken and really did not know how Mackenzie had found out about that one kiss. He wondered if anything was going to be to turn out right for him this year, he just seemed to be making mistake after mistake, and he could not handle that. He had decided that he would invite his friend Darcy for at least some normalcy.

"Merry Christmas," He said greeted his brother and dad quietly as he went and sat on the sofa, and looked out the window blankly.
Hermione arrived at the Potter Residence waiting for her children to catch up; she was frankly quite surprised that Hugo wasn't butting his way to the door first.

With a warm smile, she knocked at the door before opening it and making her way in.

"Hello, Harry, James, and Albus! It's nice to see you and your two young men."
Rose was a bit of excited about this christmas  party but same time worried how it goes. This year she had kept her distance from her cousins since yeah they seemed to have a lot going on.

The gryffindor knocked one the door too first before she walked in. She was surprised to see that Hugo wasn't here and that she was here before him. "Oh, Merry Christmas everyone," she said with a small smile on her face. "Did I really beat Hugo for once here or is he hiding somewhere?" she asked.
Hugo had been trying to peek through presents before he was caught by Ron and was punished with a joke bag of coal which was just filled with chocolates.

He finally caught up to his mother and sister excited to finally open presents eventually. "Hiyaaaaa!" exclaimed Hugo as he entered the house with chocolate around his mouth.
Victoire entered the house almost knocking down Hugo as she carried a large box with one side filled with gifts and the other with her homemade festive mushroom snacks. She had flavored her mushroom chips with peppermint and cinnamon; honestly, she hadn't performed a taste test, but they should be fine.

Finding a surface to plop her box onto, she waved to all her relatives that arrived so far. "Merry Christmas! University is good, yes it is. I got my own corner in the greenhouse! Victoire's corner!"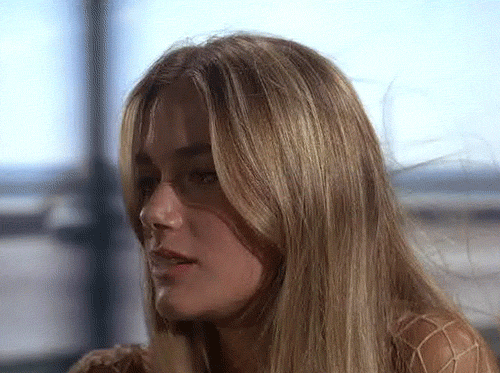 Louis arrived at the house shortly after his sister, also sporting a few presents that he had very intricately wrapped. Carrying a pair of red reindeer antlers in his hand, he saw Hugo and immediately crowned him with the head band. Chuckling a little, he briefly looked over his sister and noticed the snacks she had brought along with her.

Louis knew better than to trust any of Victoire's homemade snacks, so he would make a point of avoiding them. Hopefully she wouldn't push them onto him, because he'd definitely be too polite to decline.

"Hello everyone!" He called, then turned to Carina. "Want to meet my Aunt Hermione, Carina?" He asked her, smiling.
Christmas! Great! Perfect excuse to eat as much as he wanted without anyone judging him about it. Christmas could be used for any form of over-indulgence, really. Alcohol, chestnuts, practical jokes... (he had a few up his sleeve for the night).

When he got in the house, he immediately spotted his cousin Victoire's snacks and nicked one quickly. Putting it in his mouth, however, he almost choked. Instead of doing that though, he just sort of stood there looking as though he was trying to dry swallow a large pill. When he finally did, he couldn't help grimacing.

"Kah-- hrgh. Okay..." He spluttered, then flung out his arms wide. "Which cousin wants a Fred hug?!"

Carina Followed Louis through the house, making sure to stay close to him. She felt out of place for some reason. When he asked her if she wanted to meet his aunt Hermione, she stiffened for a moment. She had heard many stories of the witch, even ones from his father. She was amazing. But she also knew her and her father had a colored history. She chewed at her bottom lip before nodding "Yeah. Sure." She said to Louis with a smile
@Louis Weasley
Rosemary entered the house with a couple Tesco bags full of gifts and stopped in her tracks seeing Carina. Well, looks like there was someone to avoid. It was going to be nice, however, when Ingrid would be able to show up; these Christmases got chaotic real quick.
"Hey, Fred!"
she greeted with a wide smile.
@Fred Weasley II
Molly decided to show up finally at this Christmas thing too. She walked into the house and saw there so many people there even. She noticed that Louis had bought even his girlfriend here. "Hello, everyone. Merry Christmas," she said with a bright smile on her face. She even had a few gifts to people, she didn't feel like coming empty-handed and also her father had asked her to take some before she left the house a bit before them.
Hermione shook her head rather amused by Hugo's entrance. "Hugo, you don't want an upset stomach before Christmas supper, do you?" she asked him slightly crossing her arms before doing the motherly thing of grabbing a wet washcloth.

"Wipe that chocolate off your face and say hi to your cousins."
"Come on, then," He said kindly, taking her hand and moving to Aunt Hermione and her son, Hugo.

"Hello, Hugo. I can be the first that you say hi to," He waved to him brightly. Briefly he recalled entering Hugo's carriage on the train, and wishing that he'd been Hufflepuff. Still, Gryffindor suited him better. "Aunt, this is Draco Malfoy's daughter, Carina Malfoy."

He liked introducing her to everyone, and hoped they would make her feel welcome.
"Oh look it's Miss Rosemary Dursley! Rozzy Dozzly!"

He practically pounced at her and threw his arms around her shoulders from behind. "You're the first to get a Fred hug!" Chuckling, he pinched her cheek, blew a raspberry, and spotted Molly.

"Molly olly ey ey! Who wants a hug from Freddie?" He made a stance as though he was going to pounce at her as well.

Molly just looked at Fred and sighed. She knew if she said no then she might still get the hug. "I guess I do," she said with a small smile playing on her face. It was always good to see relatives who she barely saw anyways. "How you have even been?" she asked something even.
@Fred Weasley II
Hugo laughed as he took the wet washcloth and wiped the chocolate off his face.
He waved at Louis and that blonde girl he met on the train.
"Hi, Stinker! Does she have cooties?!"
What a polite introduction.
@Louis Weasley
@Carina Malfoy
After he finished making himself some tea, he walked out to see all the relatives that had arrived so far.

"Freddy, my man!" James exclaimed as he approached him in the middle of the bear hug he was giving to Rosemary for a fist bump.

He seriously needed to sneak Azazel in to make Christmas a tad more bearable. He loved his family, but it got loud.

Rose was keeping her distance from the people even if she could have gone talk with people too but she decided to stay away. The girl just didn't want to go in there talk with people since it could disturb their conversation. She just decided to examine her family and Carina instead of distance. "For once all this might be interesting," she mumbled there to herself.
Victoire grinned widely watching Fred eat her homemade mushroom snacks. "Did you like them?! I made enough for a whole army, I did!" She took out a candy cane shaped one flavored with peppermint to give to Hugo.

"Hugoooo! I got something very sweet for you! Don't you enjoy mints?!"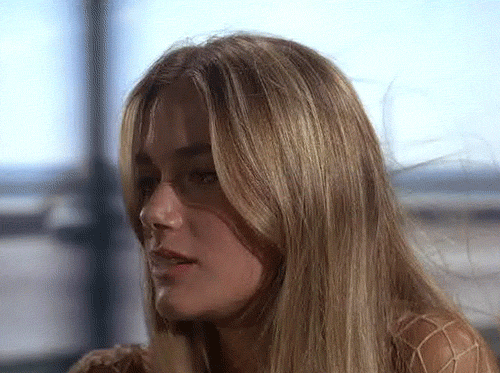 Albus watched his family begin to celebrate, while he just felt so down and not like himself. He did not want to celebrate this year, he just felt like climbing into a hole and dying. Maybe once Darcy arrived he would feel differently, he would at least have someone who could maybe cheer him up.

Al got the butterflies thinking about Darcy, no he could not think of him that way he was not into boys, he and Darcy were just friends and that was all he wanted, or was it? Did he actually have other feelings for Darcy, he was not sure but he just hoped that he wasn't lying to himself or anything.
"Awh, yeah ya do!" He hugged her, and almost strangled her unintentionally. It was brief, however, as James was there and Fred was ready for the bump.

"No plus one, mate?" He jested, nudging him. "Would've been good to see Blanche around!" When Victoire approached the two of them, Fred knew he would have to invent some kind of distraction for her, and quickly. "Uh, well. They were, uh..."

She moved off. He released a breath, and pretended to wipe a sweat from his brow.

"Hey, Jimbo." He spoke to James again. "What's up with Alb?" He nodded over to him.

Louis chuckled at Hugo.

"No, she's a very cootie-free type of girl," He assured him, and smiled at Carina.
"Good 'cause cooties are gross!"

Being the hungry kid he was, he took the candy cane shaped mushroom from Victoire completely oblivious to her cooking ability.

"Bleh!" Hugo yelped spitting out the mushroom snack.
"I'm hoping to have a plus one later. Blanche's celebrating with her family, and I'm pretty sure she has her own plus one..."

James looked over at Al and shook his head unable to believe just how repressed his brother happened to be at the moment. "He had his heart broken," he responded to Fred in a whisper. "I might smack him with a roll of wrapping paper to get his head outta the gutter."

Page 1 of 3 • 1, 2, 3
---
Permissions in this forum:

You cannot reply to topics in this forum