current time
Sep. 2020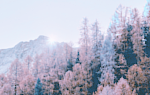 staff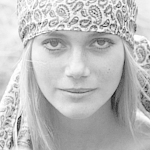 Admin Xaria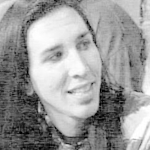 Admin Jules
Admin Topher
Who is online?
In total there are
3
users online :: 0 Registered, 0 Hidden and 3 Guests :: 1 Bot
None
Most users ever online was
139
on Wed Jul 03, 2019 9:12 am
Credits
Skin & graphics made by Xaria. The Harry Potter franchise belongs to J.K. Rowling. All original characters belong to the respective user that made them along with their posts. No copyright infringement intended.
Page 2 of 2 •
1, 2
First topic message reminder :
Alayna felt kind of bad that she was tricking Dagger, but she knew he would say no if she told him the truth. She held his hand as they walked the cobblestone streets "So what should we do first?" They had a bit before they were supposed to meet up with Carina and Louis; which he had no idea about.
@Dagger Vettel
@Carina Malfoy
@Louis Weasley
---
Dagger practically ran into Louis Weasley and he so wanted to crawl in a hole right about now and die. He simply nodded and quickly shook his hand before looking at the blonde who spoke if Alayna was alright. "Oh she is mad because I said something to her, since I didn't know until like five minutes ago that this was a double date and sneaky here didn't want to tell me" he looked at his girlfriend with a knowing look.
@Alayna Nott
@Carina Malfoy
@Louis Weasley
Alayna scoffed and rolled her eyes "Can you really blame me? Look how you're acting. I know how you react to certain things, Dagger." She looked at Carina and smirked " I'm fine, Rina" she then turned to Louis "just give him some time."

Louis gave Carina a little side glance, and returned to the other couple with a beaming smile on his face.

"We'll try not to make it too uncomfortable for you, Dagger," He remarked brightly, "We've already got some snacks and things, do you two want to buy your own? If not you can share ours, we'll probably get sick if we eat all this between the two of us."

Trust Louis to radiate positivity into any situation.

"Have either of you seen a movie before?" He asked, wondering if he was alone in this.
When it came to the whole calming down he looked at Alayna. "So you think tricking me and lying to me is the better way to go then?" the slytherin sighed and then looked at the Hufflepuff and looked at the amount of snacks that was with them before shrugging. "Share yours I guess" Dagger was going to be in hell.
When asked if he seen a movie he nodded a bit. "Once when I was high with my friends" he replied.
@Louis Weasley
@Alayna Nott
@Carina Malfoy
Carina watched her best friend and her boyfriend bicker and sighed, "Let's go see the movie, yeah?" She figured the longer they stood there the more awkward it would be "I was thinking of the one with the super hero. He's like part spider or something?" She had heard some students talking about their favorite superheros before.


Alayna looked down at her shoes as Dagger lectured her. She bit at her bottom lip and just kept staring at the floor. She looked up when Louis asked if either of them had ever seen a movie and just shook her head, not saying anything. She gave Carina a small smile as gratitude when she suggested they head to the movies
Dagger was confused on what kind of movie the blonde was talking about. "They really come up with a half spider person?" He asked the blonde. The stuff people came up with nowadays, next it would be vampires that sparkled in the fucking daylight.
@Carina Malfoy
@Louis Weasley
@Alayna Nott
Alayna knew of the movies they were talking about. It was spider Man, "The movies are called Spiderman. He's a super hero. I heard some of the muggleborns talking about it." She kept walking next to Dagger. She wanted to hold his hand but knew he was probably still mad at her. She sighed and put her hands in the pockets of her hoodie.
"Sounds like a good one," He said fondly, as they walked towards the cinema. "There's a younger boy in hufflepuff, about Albus's age, who would probably love that movie." He was talking about Darcy Culkin: he wasn't sure that any of his present company knew him. Louis didn't know him intimately, but he seemed a good kid.

"I wonder what he does being half-spider? Spin a web the size of a house and wait in the middle until a goose flies into it?" This was tricky for Louis to comprehend. He didn't really understand the meaning of superhero.
Carina laughed and shook her head at Louis guess of what Spider Man was, "Not quite, love. He's a crime fighter. He fights bad guys. He's a human, with the powers of a spider. It's cool." She said having heard about the movie as well from some friends. "We should definitely see it"
Dagger was kind of confused how a human could have spider powers but he just shook it off. "Great then it's settled, we're seeing this spider movie. If it gets boring I am definitely falling asleep" he insured.


Alayna rolled her eyes at Dagger but couldn't help the small giggle that escaped her lips. She was still sort of mad at him for yelling at her, but she didn't want to be. She stepped up beside him and took his hand in hers, not saying anything. She just kept walking with him.

When they got to the cinema, Louis approached the ticket window.

"Four tickets please," He said brightly, and the server asked what movie. "Oh! The man-spider one!" She seemed to get the gist of his request, because she handed the tickets over to him. Louis quickly paid for all of them before anyone had a chance to protest. It was easier to get the ball rolling this way than arguing over who was paying.

"So if the moving pictures don't work by magic, then how do they?"
Carina chuckled and took Louis hand "They use this thing called a video camera. Or something like that. It's records movement and sound and puts it all together." She didn't really understand it, but she got the gist.
Dagger would have paid had Louis not beat him to it. He held Alayna's hand in his and looked at the couple in front of him, when Carina Malfoy explained how a movie was made he shook his head. "Hopefully the movie is less confusing then what you just said" Dagger exclaimed before pulling Alayna to the theater the movie was going to be in.
@Alayna Nott
The room was pretty dark, and there was a big screen at the front. Taking Carina's hand, he guided them to somewhere near the back. He sat on the end, with Dagger between the two girls. It seemed like everyone was already having a good time, in his opinion.

"Can we lift this up?" He indicated the arm rest between him and Carina, and managed to lift it up. He encouraged her to rest against his chest in a cuddle. "Is Alayna okay? She seems kind of quiet." Louis whispered to Carina.
Carina laughed at Daggers confusion and smiled, "I'm sure it will be great." She followed Louis to their seats and sat beside him. She smiled when the arm rest was moved and she rested her head on his chest. When he asked about Alayna, she shrugged, "Not sure. She's just not good with people being mad at her. And Dagger got upset earlier about this whole thing. She's gonna be kind of distant for a bit. But she should be good by the time the movie starts. "
Alayna followed the others to their seats and sat in the one next to Dagger. She looked up when Carina gave her a box of licorice wands. She smiled up at her friend, who knew it was her favorite treat, and bit into one. She looked at the arm rest, wondering if they should move it so they could be closer. She wasn't sure if Dagger was still mad and didn't want to make him angrier.
They got to the theater and Dagger took a seat between the two girls and had a couple of licorice wands, before the movie started he looked at Alayna before pulling up the arm and wrapping his one arm around her. Even though he was a upset he wasn't going to be an asshole. Well not right at this moment.
@Alayna Nott
Alayna smiled when he moved the a rest and pulled her close to him. She pressed a kiss to his collar bone before lying her head on his shoulder. She knew they would probably end up talking about it later, but she was just happy he wasn't mad at her.
Page 2 of 2 •
1, 2
---
Permissions in this forum:

You cannot reply to topics in this forum