current time
Sep. 2020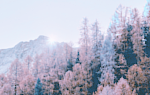 staff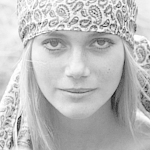 Admin Xaria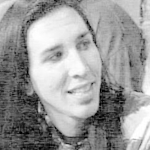 Admin Jules
Admin Topher
Who is online?
In total there are
3
users online :: 0 Registered, 0 Hidden and 3 Guests
None
Most users ever online was
139
on Wed Jul 03, 2019 9:12 am
Credits
Skin & graphics made by Xaria. The Harry Potter franchise belongs to J.K. Rowling. All original characters belong to the respective user that made them along with their posts. No copyright infringement intended.
Page 1 of 2 • 1, 2
Alayna felt kind of bad that she was tricking Dagger, but she knew he would say no if she told him the truth. She held his hand as they walked the cobblestone streets "So what should we do first?" They had a bit before they were supposed to meet up with Carina and Louis; which he had no idea about.
@Dagger Vettel
@Carina Malfoy
@Louis Weasley
"We could all see a movie together," Louis suggested to Carina, as they too walked down the cobblestones of Hogsmeade. He had his arm around her shoulders, and was holding a bag with something that he'd bought her in Gladrags. He'd insisted on it.

They were going to meet Alayna Nott and Dagger Vettel, which to Louis was a surprising arrangement. Dagger Vettel, a slytherin boy in his year, wasn't really known for sticking around one girl. He personally had nothing against him, but it was difficult for Louis to really be against anyone.

"Do you know much about how they started going out?" He asked her, kissing the top of her head.
Carina walked along side Louis and listened to him as he spoke, "A movie could be fun. There's this new one out about that comic book character. Spiderman, I think it was?" When he asked about how Alayna and Dagger had gotten together, she hesitated, " Well, Alayna has told me. So basically, they hooked up one hogsmeade weekend and since they slept together Dagger hadn't been able to, you know, get it on with anyone else. He could only do it for her. So he asked her to be his first girlfriend. It's kind of cute."


Dagger was holding hands with Alayna while he walked down the cobbs with her. When she asked what they could do first he shrugged. "Dinner or a movie, I mean I am not a picky person so what would you like to do?" Dagger asked.
@Alayna Nott
@Louis Weasley
@Carina Malfoy
"Let's shop a bit then go see a movie? I want to get something for Atticus." She said " Christmas is coming up soon and I figured I could get a head start on my shopping." She knew Dagger would probably whine and complain about shopping. But they had to kill another half hour.
Dagger groaned and sighed. "Why do girls always want to shop? I just give money and tell whoever to go buy whatever they want" he replied before allowing her to lead him to whatever store she was going to get something from.
@Alayna Nott
"I don't know if you should've told me that many details," He told her, chuckling nonetheless.

"A movie sounds good. That way, if anyone has a hard time talking, they won't have to get too frustrated about it," He liked to think that everyone will get along, but some people were shier than others. Then he stopped in his tracks, and turned to face her. "Also..."

He lent close to her ear, whispering something.
Carina laughed and shrugged "Oh well. Too late now." When he whispered in her ear she gasped and blushed, "You better behave yourself." She said with a sly smirk on her face.
"It's part of what makes us female. The urge to shop. Theodore cut my card once because I racked up a bill for over 5,000 galleons. He was not pleased." She walked into the book store and searched the aisles for something Atticus may like.
When she said how she got her card cut up for spending a lot of gallons he looked at her like she was nuts and snorted. "Hell I'd cut it up to, that is a lot of money to just throw away on things that will be trashed one day" Dagger put in his input.
@Alayna Nott
"It wasn't just one thing. It was lots of things." She pulled a book down that was a limited edition defense against the dark arts book. She flipped through the old paged before deciding she would get it for Atticus "See anything you like?"
@Dagger Vettel
"Do you really mean that?" He whispered back, kissing the tip of her nose. It was fun to tease her a little sometimes.

"Let's go get some sweets from honeydukes to share for snacks," He suggested, slipping his fingers between hers and guiding them towards the store crammed with hogwarts students.
Dagger looked at Alayna and shook his head and sighed, she was going to be the death of him. "So from that response I am going to need to be a millionaire to make your spending habits a lot more fun? And no I am good" Dagger hated when girls shopped he really did.
@Alayna Nott
Carina blushed a bit and smiled up at Louis, "Behave yourself for the most part. She followed him into Honeydukes avoiding bumping into other people. She grabbed a few boxes of licorice wands and chocolate frogs for her and Louis to share


Alayna looked at Dagger and raised a single eyebrow at him. She crossed her arms over her chest and narrowed her gaze on him "I sure hope you don't mean to call me a galleon digger by that statement. Because let me asure you, Dagger Vettel, I do not need your money. I have my own." She turned around and went up to the counter to purchase the book.
Dagger shook his head at his girl. Sometimes she had her moments of being a dramatic person. "I didn't mean it like that Alayna, but lets purchase your gift so we can go on our date and figure out where we're going" Dagger gestured to the counter.
Alayna pouted a bit before walking to the counter and paying for her item, "We should go to Honeydukes and get some candy then go see a movie. Oh, by the way, we're meeting up with Louis and Carina for a double date. And you can't be mad at me because I'm too cute." She said kissing his cheek. She grabbed her book and walked out of the store.
@Dagger Vettel
Dagger watched as she paid for everything and simply told him how they were going on a double date. She fucking lied to him! When she hurried to walk out after she kissed his cheek he stormed out after her. "Please tell me you're kidding?" Dagger was hoping.
@Alayna Nott
Alayna raised an eyebrow and scoffed, "What's the big deal? We're going with some friends. So what?" She didn't know why he was so upset over this, but she could tell he wasn't joking. His anger was real. She frowned as she looked at him, "What's wrong, Vettel?" It was rare for Alayna to call him anything but Dagger or Baby.
@Dagger Vettel
He simply scoffed when she mentioned the whole friends thing. "Um I hope you know they're your friends not mine, I don't like being near people and especially not on a double date. I have a small group of people I actually am willing to talk to and Louis Weasley and Carina Malfoy are not one of them" Dagger voiced himself.
@Alayna Nott
Alayna looked at him in disbelief "Seriously? You're actually serious right now? Let me explain to you how being In a relationship works. You do things to make the other happy. That includes hanging out with the others friends. You do understand that, don't you?" She didn't want to be arguing over something so trivial, and in public no less. What would her father say? "Can we not fight about this?"
@Dagger Vettel
Dagger looked at her like she was nuts, was this really what couples did? They hung out with the other's friends? Oh well she was definitely going to have to use that against her one day. "Well I never had a relationship to actually care how they worked" he fought back. "Whatever, let's just go on the damn date so I can go die in boredom later" Dagger walked towards Honeydukes.
@Alayna Nott
Alayna was not pleased with him at that moment. She followed him muttering under her breath, just loud enough for him to hear; but not able to really understand them. Just enough to drive him insane.
@Dagger Vettel
When Louis had finished his purchases and Carina seemed to as well, he made way towards the exit. It was probably better to meet the other two outside rather than the crowded shop. However, upon exit, he almost collided with the two coming the other way. Alayna and Dagger Vettel. Louis laughed, gestured that they enter, and came back into the shop.

"Hello, Alayna. Nice to see you, Dagger." He held out his hand cheerfully so they could shake like two men should.
Carina smiled when she saw Alayna and Dagger, but then she saw the look on Alaynas face. She raised an eyebrow at her friend then turned to Dagger "Everything alright" she asked, wanting to make sure Alayna was ok.
Page 1 of 2 • 1, 2
---
Permissions in this forum:

You cannot reply to topics in this forum