current time
Sep. 2020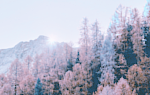 staff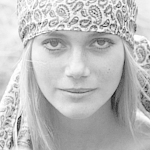 Admin Xaria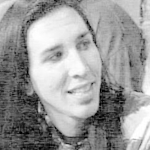 Admin Jules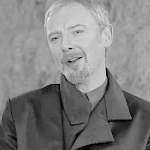 Admin Violet
Who is online?
In total there are
6
users online :: 0 Registered, 0 Hidden and 6 Guests
None
Most users ever online was
139
on Wed Jul 03, 2019 9:12 am
Credits
Skin & graphics made by Xaria. The Harry Potter franchise belongs to J.K. Rowling. All original characters belong to the respective user that made them along with their posts. No copyright infringement intended.
Page 1 of 2 • 1, 2
Indigo grimaced when he entered the Three Broomsticks with his brother. There were lots of students; too many students, and the first thing he had to do was perform a cleaning charm ('Tergeo') on the seats before he slid into a booth. That would take care of all the grease and repel dirt. People were clumsy and sloppy with their food and it ended up getting everywhere.

He looked at his brother, and took up the menu.

"Do they do any salads here?" He asked impatiently, frowning at the menu.

"They should. It's usually a side dish though."
Macmillan figured that his brother could use a greasy turkey drumstick up the ass. Could stop him from being so pretentious.
@Indigo Macmillan
"I suppose that will do," He said exasperatedly, making a point of sighing.

"This is one place I certainly don't miss coming to," He said haughtily, regarding his surroundings as though they were constructed from manure. "Butterbeer is okay. But you can't get it better anywhere else. The Leaky Cauldron tried replicating it, but they truly failed."

Indigo's eyes fell onto his brother.

"Are any of Victoire Weasley's siblings still at Hogwarts?" He asked him, out of the blue.

He honestly couldn't get why Indigo seemed to have been born without any tact or humbleness; for a Hufflepuff, he sure had the superiority complex.
"Louis is. I don't know about Dominique. Why?"
@Indigo Macmillan
"I know Victoire from university," He explained, "She is quite charming really. But sort of eccentric. I wondered whether her siblings were the same in temperament."
"I see,"

He had to take that with a pinch of salt. His brother probably thought that he, Indigo, was a complete bore as well. Anyone who wasn't into wasting their life away with frivolities was probably a bore to him. Then again, he was going by rumour, not his opinion.

"Funny how siblings are different sometimes," He said idly, looking about for the waiting staff. "See? The service in her is abysmal..." He took great pride in criticising his brother's choice of eatery.
Macmillan felt as if Indigo clearly didn't see.
"He has no personality compared to his cousins.""What were you expecting from a casual hangout?"
@Indigo Macmillan
"You mean like Fred Weasley? Such a personality - threw his entire life away by being a complete idiot."

Fred was in his year at school, but in Gryffindor house.

"Reminds me of someone."

He kept an entirely straight face when saying that, and was still looking around for service. When he caught sight of someone that looked like they worked there, he immediately called out. "Excuse me? We're ready to order here. Mine is this side salad, and a pumpkin fizz."
"He's not a bloody git like you, you overpolished kneazel dung."
Ah, sibling love.
"I'll take some firewhisky,"
he began as he pulled out his ID rather annoyed that his brother couldn't bother being patient.
"And some fish and chips. Thanks."
@Indigo Macmillan
"I'm sorry, I can't hear you over the sound of your poor life choices."

He sniffed haughtily.

"Are you seriously going to drink during the day?"

He just didn't stop poking holes in everything his brother did. He physically couldn't restrain himself. He didn't think he should be appreciative that they were spending time together, or that his brother could be paying for everything. No: Indigo was always his opinionated self.
Macmillan rolled his eyes. Poor life choices this, poor life choices that. Why couldn't Indigo just mind his own damn business?
"Oh, sorry, I had no idea I had to put up with your shit sober."
Indigo was damn lucky this was his treat.
@Indigo Macmillan
Indigo blinked at him.

"Oh don't be so dramatic," He said, rolling his eyes as well. Sitting back in the seat, he folded his arms across his chest. "You always think everyone is against you all the time, when we're just trying to help you out."

Why didn't he get that?
Tipping wasn't customary, but seem like he'll have to as a way of thanking the poor employee having to put up with that twit.
"You think you're helping me out by putting me down and not having a single bit of faith in me? That's anything but help. Why do you think I never fucking turn to you or anyone else when I'm having issues?"
@Indigo Macmillan
"Are you having issues?" He asked, leaning forward a little with a very serious look in his eye.
"Well, no... not necessarily... if you aren't keen on disclosing them..."

That was a very roundabout way of saying 'only if you feel like talking'.

"But I like to think that I could potentially help you with any issues you're having."

Their drinks arrived. Indigo took a sip but kept his eyes squarely on his brother.
Macmillan rolled his eyes. How could Indy bother helping when he doesn't even try being supportive?
"So, you like the thought, but you don't practice it?"
What a git.
@Indigo Macmillan
Indigo narrowed his eyes.

"Well, try me."
Indigo immediately looked uncomfortable. He took a long sip of his drink, and shifted about in his seat. Well, he'd pretty much asked for it. But he didn't really like talking about deeply personal matters like that; not to anyone.

It was too late to go back now. He internally kicked himself.

"I think..." But he didn't really have to think. He knew. "Yes, I have. When I was at school."

Better bring the focus back onto his brother. "What kind of person is she?"
How was he going to begin?
"Well, we have a lot in common."
That worked.
@Indigo Macmillan
"Well that's certainly a good start."

The thing that annoyed Indigo the most was that he and his crush didn't have anything in common, really. But for some reason he deeply admired him.

"There's a possibility she could be feeling the same way. Both parties can feel awkward about it though, and I don't think you'll ever be able to tell without revealing your own feelings." Just a slight warning there. "Personally I think relationships have better foundations when they begin as friendships." Some rare positive thinking there.
"I just have no idea about my friend's feelings. My friend seems to only view me as just that. A friend."
@Indigo Macmillan
"Why do you feel that way?"
Page 1 of 2 • 1, 2
---
Permissions in this forum:

You cannot reply to topics in this forum