current time
Apr. 2021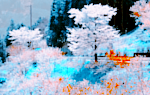 staff
Admin Xaria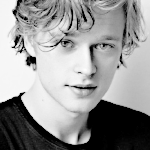 Admin Violet
Who is online?
In total there are
4
users online :: 0 Registered, 0 Hidden and 4 Guests :: 1 Bot
None
Most users ever online was
139
on Wed Jul 03, 2019 9:12 am
Credits
Skin & graphics made by Xaria. The Harry Potter franchise belongs to J.K. Rowling. All original characters belong to the respective user that made them along with their posts. No copyright infringement intended.
Leonides Belvedere was on a destructive rampage.
Since his future had been determined by his on-and-off girlfriend Sadie Cavendish, he took on a new level of reckless rebellion. He didn't like the idea of responsibility. He
hated
the idea of being tied down. To put restraints on someone like Leo was particularly bad, as his need to 'act out' became actual instinct.
He stood slightly down the hallway from the prefect's bathroom, wondering when the best moment was to strike. The password had been spoken far too loudly by someone the other day, so he had to go in there and experience what he was missing. By this time in the evening, he was sure no one was in there. Prefects would be on duty at this time (just before curfew).
Just as he started moving forward, however; something took him by surprise.
@Amara Jordan
Amara should have been back in Gryffindor tower. She should have been doing homework or getting ready for bed... or something equally as responsible. But anyone who knew Amara would know that she just wasn't about that life. No, instead she was out creeping through the halls trying to see what kind of trouble she could find waiting for her there. She needed a little fun, a little excitement. It had been far too long since she had been able to find anything worthwhile to occupy her time.

After ducking a prefect and slipping onto one of the staircases, climbing up the stairs as quietly as possible, she ended up in the corridor where the prefect bathroom was located. Usually she wouldn't have thought anything about it... but then she saw Leo standing there in the shadows looking all shady and she couldn't pass up an opportunity. "Leonides Belvedere, what do you think you're doing? Shouldn't you be locked up tight in the tower at this time of night?" all was spoken in a hushed but teasing manner. Of course, she was out passed curfew too so she had no room to talk...

@"Leonides Belvedere"
At first, from the tone of voice, he thought she was a prefect. When he turned, he was greeted by the wild, wiry hair of a girl he recognised. He was pretty sure her name was Amara, and she was in the year below him. The teasing look in her eyes was enough to make him grin sardonically.

"Funny."

But, actually, he rather liked the banter. If she was one for it, then she was his kind of person.

"You not bein' a damsel, either?" He laughed. "Look, I got plans. Wanna get inside there?" His head motioned towards the bathroom. "Always wanted to see what these swots are gettin' that we ain't. Might be full of disease, though. Never know."
A grin stretched at her full lips. That moment when he had turned to face her she had seen his slightly widened eyes, the hint of being shocked written all over his face. Her mission had been accomplished. It was over all too quickly when he recovered almost instantaneously. Bummer. "I thought so" because she wouldn't have done it if she hadn't thought it would be funny.

"Eh, they took my tiara a long time ago... turns out I didn't play the role very well." she said it with a joking tone, keeping with the analogy because why not. Being locked up or tied down just didn't suit her anyway. Dark eyes took in a mischievous glimmer as she followed his gesture towards the door he was trying to get into. "I'm down." she said with a grin. "I guess if we come out with some horrible disease then we'll just have to make up a believable story to tell the matron of how it happened." she had done it before. No big.
"Why don't that surprise me?" She didn't seem the 'prinny' type.

He ushered her while walking towards the portrait. A quick glance of the corridor told him that it was vacant, and they were therefore spared from disruption. Quickly he uttered the password 'Pearl Sheen' begrudgingly: that was clearly the first and the last time he'd be saying something like that. When the portrait hole opened, he stepped inside.

"What the--" Instantly his brow furrowed. "How the heck is this fair? They get this freakin' sauna place!"
"guess cause there might be a brain hidden in there somewhere?" She didn't know him, not really. But she had never had much of a filter and whatever came to her mind just seemed to come right out her mouth, case and point.

She was watchful as they walked along, as she allowed him to herd her towards the picture, it was the allure of the unknown that dragged her closer to the portrait, the idea of figuring out what secrets lay beyond. Wasn't she just going to be ticked if it was just a normal bathroom hidden there. Then again, why would they prevent the general population from entering a normal bathroom? It wouldn't make sense.

Luckily they weren't interrupted as she heard him say the password in a way that made her hide a chuckle behind her hand. Such a simple two words yet he seemed almost as if he had to drag them out over his lips. They did the trick, though. The door opened and her jaw dropped.

"All we get are bloody toilets and sobbing ghosts... and these gits get all of this? Not. Fair." she reiterated as she stepped further into the bathroom to have a look around. "bet even their toilets are better after seeing this. Probably gilded in pure gold or some shit." she said with a slightly unladylike snort.
"Teh. Yeah. And silk to wipe their arses with..."
He approached the swimming-pool sized tub and glanced into it. He almost hoped to see some kind of tangle of hair or grimy rim around the outside, but it was practically pristine.
"Hey, maybe we should leave a surprise in their bath tub for them."
Something that looked and smelt like...
"Shit! Who is this chick?!"
He was looking at the portrait of the blonde, winking mermaid at the head of the room.
@Amara Jordan
Amara wouldn't doubt it... not with the way things looked right about now. Obviously the prefects has it made here. Who would have thought that being a prefect would warrant such luxury? All she responded with was a little humph, clearly disappointed in the fact that they weren't given such luxury as well. "I think that's a perfect idea... maybe something to turn their skin purple and smell like old gym socks?" she said thoughtfully, twirling one of her curls around her finger as she often did.

She froze for a second when he asked her who that chick was. Was the bathroom not as empty as they had thought? Then she saw the mermaid and let out a breath of relief. "I don't know, but she seems pretty interested in you. Maybe she is hoping you'll drown in the tub so you can haunt the bathroom and keep her company in here forever? You can be the new Moaning Myrtle." she said it with a snicker, maybe she had a dark sense of humor but what did it matter?
---
Permissions in this forum:

You cannot reply to topics in this forum