current time
Sep. 2020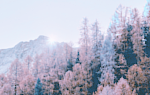 staff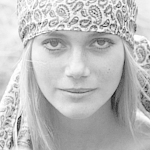 Admin Xaria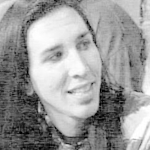 Admin Jules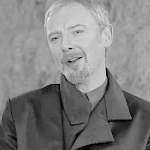 Admin Violet
Who is online?
In total there are
3
users online :: 0 Registered, 0 Hidden and 3 Guests
None
Most users ever online was
139
on Wed Jul 03, 2019 9:12 am
Credits
Skin & graphics made by Xaria. The Harry Potter franchise belongs to J.K. Rowling. All original characters belong to the respective user that made them along with their posts. No copyright infringement intended.
Darcy was standing near the lake as he waited for his spider friend to return from scavenging the Forbidden Forest; he didn't exactly understand why his spider liked going there a lot, but he wasn't going to stop it when it was much safer there than in the corridors.

Instead of doing the normal thing of pulling petals off flowers, he was skipping rocks quietly saying to himself, "He loves me, he loves me not..." Why was he doing such a juvenile activity? Darcy was envious of Mackenzie. He found himself always trying to make himself seem better than her if he happened to be around her and Al.

What was up with him?
Ezekiel was kind of bored that day and for some reason and some way he found his way to the Black Lake and seen a blonde guy there. He knew he wasn't in his house because he would have seen him. The Gryffindor walked closer. "What are you doing?" He asked confused.
@Darcy Culkin
Last edited by Ezekiel Brydges on Mon Sep 30, 2019 11:52 am; edited 1 time in total
He turned to the guy who had joined him.
"Skipping rocks and waiting for a friend."
Darcy was taken a bit by surprise. Was he really not as invisible as he used to be?
@Ezekiel Brydges

The Gryffindor nodded his head, it made sense but who knows the kid could be lying but Ezekiel really could careless. "Well that is interesting. Were you really just doing the whole flower thing?" Ezekiel had definitely seen that for sure.
@Darcy Culkin
He blinked. Was he seriously not that quiet.
"Um..."
Darcy flushed an embarrassing shade of red. God, it was a good thing Al didn't catch him or he might've tried to excuse himself real quick.
"Muh-maybe?"
@Ezekiel Brydges

Ezekiel watched as the kid got embarrassed? Or nervous? Or both, but the Gryffindor couldn't help but smirk when he watched the reaction of the Hufflepuff. "I am not judging, just highly curious because I never really believed in that but whatever floats your boat kid" he spoke his opinion but everyone had their own opinions.
@Darcy Culkin
"I had to occupy my time somehow!"
What was he being so on the defensive for?
@Ezekiel Brydges

The Gryffindor nodded his head and help his hands up in defense. "I didn't mean anything by it, anyway who is the lucky girl or guy that has your fancy?" Kiel asked curiously before he remembered something. "I am Ezekiel by the way" he introduced.
@Darcy Culkin
He wasn't going to admit it. Totally wasn't going to admit it.
"Somebody in my year...""I'm Darcy... I have a spider who's somewhere. He doesn't have a name yet."
@Ezekiel Brydges

Ezekiel knew that the other boy wasn't ready to announce who it was and he was fine with that, he understood. The Gryffindor nodded and when the other boy said he had a spider here that didn't have a name, Ezekiel nodded. "How long have you had the spider?" He asked curiously.
@Darcy Culkin
"A couple years now... I found him in a little crook in the dungeons."
@Ezekiel Brydges

Ezekiel was kind of stunned when he said how he had the spider for a couple of years and that spider still had no name. "What about Dungeon for the name of the spider? Kind of shocked the right name hadn't come to you yet" Ezekiel replied.
@Darcy Culkin
Darcy shook his head.
"Dungeon doesn't sound right for him...""I just hope it comes to me one day."
@Ezekiel Brydges

Ezekiel tried, he knew that his choice in names were different from the other boys. He nodded his head in understanding. "That makes sense, so is your company coming here? Or were you not waiting for anyone and just out here to clear your head?" Kiel asked curiously.
@Darcy Culkin
"Well, I am sorta waiting for someone. My spider. he went off to the forest."
@Ezekiel Brydges

The Gryffindor nodded in understanding. He looked around to see if the spider was around but nothing. "So how big is your spider?" He asked curiously.
@Darcy Culkin
Darcy wondered if he was being dense.
"He can sit in the palm of my hand."
@Ezekiel Brydges

Ezekiel simply nodded his head, that was interesting. He looked around before back at Darcy. "So are you in Hufflepuff or Ravenclaw. I know you aren't in Gryffindor and certainly not Slytherin" Ezekiel asked.
@Darcy Culkin
Ezekiel nodded and looked around before making up his mind to leave. "Well have a good time here Darcy, I hope you find a name for your spider" the Gryffindor said as he walked away rolling his eyes a bit.
@Darcy Culkin
"Um, yeah," Darcy watched as the older kid left. Well, back to skipping rocks he went.

"He loves me, he loves me not."

He probably would have to clear the whole shoreline to find out for sure.

---
Permissions in this forum:

You cannot reply to topics in this forum