current time
Apr. 2021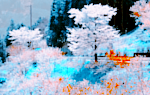 staff
Admin Xaria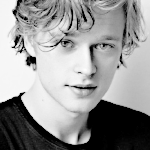 Admin Violet
Who is online?
In total there are
2
users online :: 0 Registered, 0 Hidden and 2 Guests
None
Most users ever online was
139
on Wed Jul 03, 2019 9:12 am
Credits
Skin & graphics made by Xaria. The Harry Potter franchise belongs to J.K. Rowling. All original characters belong to the respective user that made them along with their posts. No copyright infringement intended.
Page 1 of 2 • 1, 2
Avalon was fixing up a few drinks at the bar as she watched a group of college students skate around as if they just weren't occupying the bathrooms with their post-alcohol binge upchuck. Thank goodness she wasn't at that stage in her life anymore...

Noticing a customer that hadn't been attended to, she turned to them and smiled. "What brings you here tonight? Any drink in particular you like? We're not as exotic as the Wiki Wiki Shack, but we have a damn good mojito."


Kai was bored that night and decided to head to the Roller Rink. He hadn't been there in a year and decided now would be as good as any. As he walked in he saw that there was a lot of college students there, he shrugged before going over to the bar. When he got there the woman behind it greeted him. "Didn't want to be stuck at home, I never had that mojito drink before but I'd like to try it" basically insisting that is what he wanted.
@Avalon Rudolph
"One mojito coming right up,"
Avalon responded as she began preparing the drink.
"Surprised the college kids went here for once. Usually, it's just nostalgic adults that come here."
@Malakai Shaw

Kai couldn't help but chuckle as he looked around and nodded his head. "Believe me I know, usually I hardly see any younglings in here but now there is a whole group of them. I have a feeling they may be high or drunk. Or both" Kai chuckled.
@Avalon Rudolph
She shrugged.
"I just hope they realize we're not responsible for their drunkenness. It's on them for not knowing their limits."
Once she finished preparing the mojito, Avalon handed it over to the man.
"Here's your mojito!"
@Malakai Shaw

Kai looked at the college kids around him, he was kind of stunned because he never remembered being this bad when he was in college. "Well knowing kids like this they'd try to blame others for their stupidity. Hopefully this place has cameras" Kai said.
When his drink was ready he thought it looked good. Usually he smells a drink he has never had before tasting it but he didn't want to be weird in front of a pretty girl. Kai brought the glass to his lips and took a sip, oh he approved. "Oh this is delicious" Kai complimented.
@Avalon Rudolph
"This place has been around for so long I have no idea if they do. I think they run by the honors system."
Avalon smiled.
"Glad you like it! We're hoping to eventually have our own tropical drinks other than the mojito to compete some with the Wiki Wiki Shack."
@Malakai Shaw

Kai understood what the woman in front of him was talking about, kids could be kids, hell he had younger siblings he knew. When the woman talked about the Wiki Wiki shack he nodded even though he had never been there. "I have never been there so I have no idea what gets sold there" Kai chuckled.
@Avalon Rudolph
"I've only heard stuff about it. Lots of Polynesian and Hawaiian food or something I believe,"
she responded as she was cleaning out some glasses.
"They even serve drinks in hollowed coconuts and pineapples!"
@Malakai Shaw

Kai listened to the blonde girl explain what this other place was talking about. It sounded weird but interesting to say the least. "Maybe I can check that place out when I have time, just to check it out really. I am not the type to drink from a fruit" which was true, he liked his hard liquor.
@Avalon Rudolph
She laughed.
"I don't go there too often. I don't think I can constantly handle switching between seasons...""Have you heard anything from the rumor mill recently?"
@Malakai Shaw

Kai couldn't help but chuckle as well, well that definitely made sense. The guy who ran it sounded pretty chill and sounded like there was a theme going on in that place from what the woman in front of him had explained. "Well either way I have to go check it out, never been there so I can't knock it out before I even try it" he simply shrugged while taking a sip of his drink.
When she asked about the rumor mill he shook his head. "Sadly no, have you?" Kai asked.
@Avalon Rudolph
"I've heard random things whenever I unintentionally eavesdrop. Mainly stuff like how the Death Eaters are back or whatever..."
@Malakai Shaw

Malakai couldn't help but nod. He had heard once or twice that Death Eaters were making a return but was never fully sure or believed the rumors that were going around. "Yeah I heard that as well" Malakai replied.
@Avalon Rudolph
"I hope it's not true. I liked growing up in peacetime."
@Malakai Shaw

Kai took a sip of his drink and nodded his head. "Believe me a lot of people enjoyed the peace, me included. Now it means I have to look after my siblings more then I ever have to make sure that they're safe" Kai replied.
@Avalon Rudolph
Avalon cleaned a glass as she heard the other speak.
"I just hope I don't lose my job. I need the money."
@Malakai Shaw

Malakai looked at the blonde in front of him and nodded his head. "Well if you ever lose your job feel free to come to my job, I have no problem hiring a great bartender like yourself" Malakai offered her.
@Avalon Rudolph
"I'll make sure to keep that in mind,"
she responded with a laugh.
@Malakai Shaw

Kai smirked as he finished his drink and looked at the blonde. "Can I have another one? Also I understand and hope you do. I could use someone like you in my bar" Kai smirked as he heard the horrible laughter from college kids and rolled his eyes.
@Avalon Rudolph
Avalon nodded as she grabbed a clean glass and began making another mojito.
"I was lucky that this place hired me straight out of college. My mum was thankful I didn't want to be involved in the family field."
@Malakai Shaw

As Kai watched the blonde clean a glass for his other drink he listened to what she had to say, he simply nodded. "Well it's good to know that they did that for you at a young age and if you don't mind my asking, what is your family field? If I have over stepped a boundary please let me know" Kai didn't want to offend.
@Avalon Rudolph
When she said what it was he nodded his head. That was definitely a good profession for sure. "That is cool, never really been much for writing. School and I were enemies because most assignments required me having to write a lot" Kai explained.
@Avalon Rudolph
"I feel bad for my cousins though. They seem to be given no choice when it comes to their livelihood!"
@Malakai Shaw

Page 1 of 2 • 1, 2
---
Permissions in this forum:

You cannot reply to topics in this forum