current time
Jan. 2021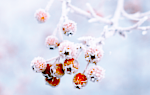 staff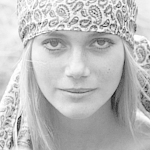 Admin Xaria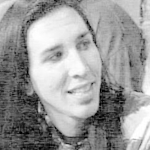 Admin Jules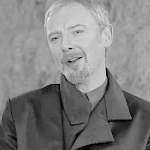 Admin Violet
Who is online?
In total there are
9
users online :: 1 Registered, 0 Hidden and 8 Guests
Fleur Weasley
Most users ever online was
139
on Wed Jul 03, 2019 9:12 am
Credits
Skin & graphics made by Xaria. The Harry Potter franchise belongs to J.K. Rowling. All original characters belong to the respective user that made them along with their posts. No copyright infringement intended.
Liliana lounged around the VIP section of Bloodlines, waiting for her first interview to of the day to arrive. Located on the second floor, the VIP section looked out upon the rest of the club, allowing for an amount of privacy while still giving a great view of the masses that would be occupying the area below. Security for this place had been rather easy to hire for, there were a fair number of people who found a power trip in the job that would happily spend their nights here, especially for what Lili was paying. The rest of the staff was a lot harder to hire for, which is why days like these existed for Lili, where she had to cull through those who were not cut out for this job, and find the ones who would be willing to work alongside a 'Dark Creature'.
Lili perked up when security alerted her to the arrival of her first prospect of the day. Standing up and straightening her chosen outfit, a flattering red dress, Liliana took a position leaning against the railing to watch her first guest come to her.
@Mariah Dolorez
Mariah knew that she couldn't always keep spending her parent's money for things and that she needed to start doing this for her own. So this is why the girl had applied to some waitress jobs or any other such job around London.
She was nervous for sure about all this and she knew that she might even not get the job. The first interview she had was a place called Bloodlines, she hasn't heard about this place much yet but by the looks of it seemed like nice place.
The girl was wearing black skinny jeans, t-shirt purple and her black leather jacket. She was said by the security to go to the VIP area when she said for what she was here. She nodded her head and thanked her. The girl then made her way up to the VIP area. She noticed someone watching her from there but she didn't let it bug here.
Once she reached there she smiled. "Hello, I'm Mariah, who applied for the job here," she said simply with a small smile.
@Liliana Walsh
Liliana observed her first subject of the day as the girl moved across the main floor of the club. While the girl didn't impress Lili, she also didn't show any of the tell tell signs of being an absolute disaster, which was a relief after a couple of interviews that Lili has had to sit through in the last couple of days.
As the girl started to make her way up the stairs towards the VIP area, Lili repositioned herself, moving to stand at her full height. Lili let the girl make her introduction before speaking, "Well then Mariah, I am Liliana Walsh, and welcome to my domain. Now, what is your understanding of the job you have applied for?"
@Mariah Dolorez
Mariah didn't really know how to make good impression for the job interviews since this was her first one ever. She could have dressed more up but she just figured is to show who you truly are rather than appear to be who you aren't.
The girl heard the question which made her think before she replied. "As I understand the job i did apply was waitress, so she is the person who serves the people around with food and drinks. Makes sure people are satisfied what they are have offered. Also can help to be bartender, who serves drinks over the bar area," she tried her best to reply. She wasn't sure what kind of answer she was looking for.
@Liliana Walsh

Lili smiled at the girl's fairly professional response to her opening question. The fact that it was a fairly accurate description of what the job would entail also gave her a couple points. "Well then, it seems like you have the basics down at the very least. Now, there would be a uniform. You would be able to style it however you want, but there would be a minimum button requirement for nights where we are likely to get underage guests. Anything causing you to have second thoughts about applying here?" Lili started to lay out the rules of the place before the girl, having had a couple promising candidates already walk away because of some of these, at least in Lili's eyes, rather reasonable rules. She would much rather not put the effort in testing people's ability to do the job if they weren't interested in following the rules set out.
@Mariah Dolorez
Mariah smiled and was glad that she was on the right track there now. She didn't really get that rule but she will keep that in mind. "Well, that is fine with me. Don't really mind that rule," she said with a small smile on her face. She knew that there could be people who didn't really need to see much of her body anyway, she wasn't really someone who showed it like that anyways. "That rule does make a sense yes to have here for underage people," she added with a small smile. She wasn't really sure what to say about this.
@Liliana Walsh

Lili couldn't help but smile at the girl's comments, as they showed she definitely had a somewhat good head on her shoulders. "Good answer. Now, the button rule will never apply up in the VIP area. Once the people come in on Wednesday to get the enchantments done, this place will act like a one-way mirror," Liliana stated waving her hand at the ledge of the VIP area overlooking the dance floor. "Again though, that you do all the self determination there. Also, if you want to trade ... favors," Liliana carefully said the word, hoping her implication successfully made it's way across to the girl, "for larger tips, I only ask you keep that to the back rooms, with rare exceptions. Though, once again, that is all determined by you, and if any patrons try to pressure you into them when you don't want to, talk to security and they'll be right sorted out."
Having gotten that out of the way, Liliana started to make her way down the stairs towards the service areas of Bloodlines, "If that is all good with you, follow me and we'll do some practice runs to make sure you can do the required work."
@Mariah Dolorez
Mariah kept listening to this club owner to talk and wondered what she meant by all that. She didn't really ask anything since she knew she might figure it all out in the end. "Okay I see. All this seems good enough for me," she said with a small smile. Favors? That was something she tried to understand what it meant. "It might silly question but what exactly you mean by favors?" she had to ask at the end even if she had said she won't. She needed to know.
"Oh sure let's go," she said and followed the Liliana towards downstairs to the services area. She hoped she will do good there now, so she could get the job here now. She didn't really want to keep searching anymore for jobs.
@Liliana Walsh
Liliana paused as the made her way down the stairs at the  girl's question. She turned, and stated bluntly, "It means that I don't mind if you guys trade sexual favors for extra tips, just, you know, be discrete. And as I said, if any of the patrons pressures you about it, send security after them cause that will not fly in my club."
Making her way into the kitchen, "Now, most of the skill you are going to need are mostly balanced based. You know, carrying things to tables through the crowd, that type of stuff. So, just a couple of quick trails to make sure you can do it," Liliana explained as she loaded up one of the serving trays with various different plastic cups.
@Mariah Dolorez
Mariah nodded since she now understood things so much clear. She was sure she won't like doing that much since she is quite the innocent one. She was sure if it would get too much she can always call security to help which was a good thing. "Oh, I see. We will see how all that goes then. Oh, and it's good that there is security who you can ask for help if they do something you don't like," she had to admit.  
Mariah followed Liliana to the kitchen now and she did listen to what she said there now. "So how many of these trays should one person carry each time?" she asked to be sure about it. She didn't have any experiences serving people really but she was sure she would do fine, she was usually good at keeping things balanced on her hands. She looked at those trays and smiled. She wasn't sure if she was supposed to take them now right away or not. She also noticed the cups were from plastic. "Oh and are most of our cups and plates and other stuff made from plastic?" she wanted to be sure.
@Liliana Walsh
"My Girl's will never be subject to the will of man. We are independent here," Liliana states firmly. "Now, I hope it goes without saying that you are only to offer favors to those of age, I don't want any of you guys to get arrested for statutory rape."
"So, you will only have to really deal with one of these at a time, but I want you to know that you can deal with this." Liliana explained. She laughed a little at Mariah's question, "After the first clutz came in to do this test, I moved to the non-breakable serving ware for the trials, as to have to replace less stuff. Now, go ahead and try it out."
@Mariah Dolorez
Mariah nodded her head there now. She understood totally why all that was necessary. "Okay, sure if they want the service of that like then first gotta check their age. Gotcha. Even if I might not offer that kind of service much anyways," she said there with a small smile. She didn't plan to have her first time with some stranger.
"Okay, I see," she said with a small smile on her face. "Oh well yeah, let's give it try," she said and picked up the tray and balanced it on her palm of her hand. And she kept it there and at first, it did wiggle bit but at the end, she kept it there safely on her hand. She didn't drop any of those cups on the floor. "That's quite easy if you get hang of it," she said quietly.
@Liliana Walsh

Liliana just smiled, it seems she had finally found someone with both the skills and common sense to fill the role. Yes, there seemed to be some rough edges that Liliana would like to smooth out, and some edges she wouldn't mind roughening up a little, but compared to everyone she had interviewed up until this point, this was probably the best fit she would have, especially with opening night fast approaching, "You're hired. We will need to work out a date for you to come in and get sized for your uniform, as well as our dry run for opening night."
@Mariah Dolorez
Mariah smiled and nodded her head there now. She was glad that she was hired. She put the tray back to where she had taken it. "Oh wow. Thanks. Sure I'm free most of the times unless when I have to be to my college classes at the day," she said with a small smile. She was really happy about being hired. She now didn't have to ask money from her parents whenever she wanted to buy something.
@Liliana Walsh

---
Permissions in this forum:

You cannot reply to topics in this forum