current time
Sep. 2020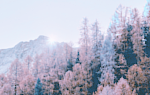 staff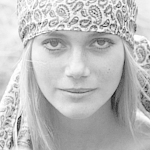 Admin Xaria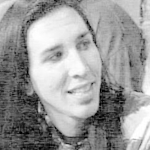 Admin Jules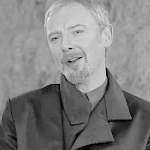 Admin Violet
Who is online?
In total there are
2
users online :: 0 Registered, 0 Hidden and 2 Guests
None
Most users ever online was
139
on Wed Jul 03, 2019 9:12 am
Credits
Skin & graphics made by Xaria. The Harry Potter franchise belongs to J.K. Rowling. All original characters belong to the respective user that made them along with their posts. No copyright infringement intended.
Gaston knew he needed to tell Raine how he feels about her, even if he had no clue how she felt about him. The male had thought already for a while do it and it was clear he can't keep his feelings away from her for a long time.
So in the end, Gaston decided to do it as some treasure hunt game. The boy took a long time to figure even this out. He took a deep breath and ringer the doorbell at Raine's house. Soon after that was done he left the note and one red rose on the doorstep and apparated away. So she wouldn't know it was him yet.
Note saying:
There has always been something I should have said to you years ago.
I have kept this secret for too long.
Find your way to park enterance, the nearest to your house.
There will be more clues aka notes!
@Raine Walsh
Raine had just finished getting ready for the day, she had a nice shower, breakfast, and her morning orange juice when she heard the door being knocked on. Raine walked to her door and when she looked she saw a rose and a note on her door. She read the note and was confused. Raine didn't know who this could be, it was obviously a friend of hers but she didn't know who. Well it couldn't be a friend at all? Who knows. She closed her door with the note and rose in hand and went to where the note said.
When she got to the entrance of the park, she found the other note.
@Gaston Shaw
Raine's Outfit
You are beautiful in so many ways!
But most about you I love your smile, it always warms my heart to see you happy.
For your next clue go to the nearest playground, where are the swings.
Gaston was himself waiting for basically another side of the park by now. He had no clue how all this will go. He was just in the case even hiding behind the tree there.
@Raine Walsh
Raine red the clue and couldn't help but smile when she read what was on the note, it was sweet for sure, there was no doubt about it. She really wanted to know who it was and if she'd see them by the swing set, when she got there no one was there but another note taped on the swing. She turned it over and read what was on it.
@Gaston Shaw
You are perfect exactly as you are;
there is no need for you to changes expect the thought that you aren't good enough.
You always have been perfect for me just it took me too long to make the moves.
For your next clue go to look for a water fountain where you can play in the water due to water sprinkles.
All Gaston hoped was that it goes good and she feels the same way as he does. All this was so hard for him to come up. He had never had been trying to express these feelings, anyone, before.
@Raine Walsh
Raine knew that she was smiling like a big idiot and she was blushing like crazy. She went to the water fountain where the next note was going to be or maybe the person was going to be there who was leaving these notes, it was interesting.
Raine got to the water fountain and found the other note taped. She grabbed it.
@Gaston Shaw
Gaston knew that this was something he would have never done for anyone before but seemed the right thing to do with Raine. He had still no clue how all this will go.

You have become my life
My inspirations in life
Also, you seem to give me hope
to go on with my dreams
You have become my everything.

For your next clue, you don't need to walk very far,
just to the benches south from the water sprinkles.
Raine was getting antsy but she was extremely nervous. Raine did exactly what the note said and she walked to the benches close to the water sprinklers. The blonde reached the benches but she didn't see a note anywhere. She even got on her hands and knees to looked under the bench and nothing. The blonde girl was confused now. She stood up and looked around.
@Gaston Shaw
Gaston had looked how Raine went after this notes and he was aware that last one wasn't where it said since he was actually hiding behind the tree not far from that bench. He took a deep breath and he wasn't sure how Raine will take it even if he hands her the last note.
The boy stepped slowly towards the bench, he tried to be sneaky for now.
"Hey, Raine," he said there with a small smile. "Here is the last note," he added. "Also would you go to date with me? For real?" He hoped she won't hate him now.
I love you and I have been loving you for years.
And so sorry It took so long you tell you that.
@Raine Walsh
Raine in the back in her head thought she was getting pranked, she was about to go home when she heard the familiar voice of Gaston. She turned around and shakingly took the note and read the words and had tears in her eyes as she smiled. "Yes I will go on a date with you" she hugged her best friend and the guy she has been in love with for a long time. "I've loved you since the day I met you" Raine confessed.
@Gaston Shaw
Gaston didn't really expect such reaction but the boy was glad that Raine loved him too. He hugged her back when she did hug him. He really was glad that a this worked. "Wow. So I'd pick you up at 7pm then and we can have date together," he said with a bright smile after they had stopped hugging each other.
@Raine Walsh
Raine let go of him with a smile. She really couldn't believe that this was happening, she really liked him and always wanted this to happen but now it was and it made her excited. "Yes! I will definitely be ready by then" the blonde said to him. She was definitely excited now.
@Gaston Shaw
Gaston was excited about this finally happening too. He had waited so long time and he had finally confessed his feelings. "I will see you then," he said and kissed her cheek. "So bye for now. You can keep the notes," the young male said and left her there for now since he needed to go get ready for their date too.
@Raine Walsh
---
Permissions in this forum:

You cannot reply to topics in this forum