current time
Jan. 2021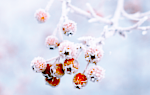 staff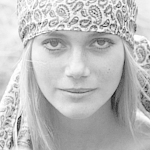 Admin Xaria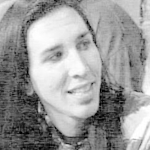 Admin Jules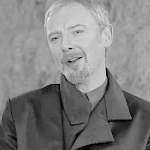 Admin Violet
Who is online?
In total there are
6
users online :: 0 Registered, 0 Hidden and 6 Guests :: 1 Bot
None
Most users ever online was
139
on Wed Jul 03, 2019 9:12 am
Credits
Skin & graphics made by Xaria. The Harry Potter franchise belongs to J.K. Rowling. All original characters belong to the respective user that made them along with their posts. No copyright infringement intended.
Page 2 of 2 •
1, 2
First topic message reminder :
Pietro was walking with his little girl down the streets of England, his little girl was up and walking which was kind of scary because of the whole she could walk wherever she wanted now and he had to chase her. Pietro went to pay for a cotton candy for her Emma, when he turned around he seen her running with her little legs. "Emma!" Pietro chased after her when she ran into a woman. "I am so sorry" Pietro apologized when he finally reached them.
"Emma you cannot run off" Pietro said to her when he picked her up and gave his bubbly red headed daughter her cotton candy and she happily ate it.
@Carmen Santiago
---
Carmen nodded her head now once again. "Oh that. I don't have that much really. Just most needed ones. I think this baby has ended up having more things than I," she said with a laugh now and looked at Skye who was still sleeping there. "I know it since it used to be my address. That's why I looked at it so long," she added. She had to say it out, she couldn't keep it as secret anyways forever.
@Pietro Piers

Nineteen | Single Mother | Halfblood | Sarcastic | Stubborn
Babies needed more things then their parents so it was definitely a good thing that she wasn't one of those parents that needed more then their kids. "Well that is good to know, I know I have some stuff from when Emma was that age if you'd like it?" Pietro offered.
The red head was shocked when she mentioned that was her old home. "Oh wow, that is amazing, well I hope it won't be weird that we live there?" Pietro exclaimed.
@Carmen Santiago
Carmen smiled. It was such a generous offer from him and she wasn't even sure why he did trust someone who she barely even knew. Then again it was nice to have a friend who did understand you. "Oh, that's nice. Not sure how much of it I would really need," she said with a small smile on her face. She didn't really like to dept to others.
"Well, I have no clue how I would feel about it. Just that house holds so many memories. Bad and good," she said there and wasn't even sure if she should just go back there or just keep living in her apartment. She couldn't really decide. "This made moving up there a bit harder but I guess it would be better for us both," she added.
@Pietro Piers

Nineteen | Single Mother | Halfblood | Sarcastic | Stubborn
He understood all that she had said, he didn't want her to be sad coming into the home or anything but he also wanted to help a fellow single parent. He knew what it was like to struggle and get help, now it was his turn to do that to someone.
"I don't want you to be sad by coming back into the house, but I definitely want you to know that you're not alone when it comes to being a single parent. But do think about it before jumping into something" Pietro wanted her to think before she did something she was going to regret later in life.
@Carmen Santiago
Carmen smiled. "Don't worry too much about that. I do have there some good and bad memories. But yeah I sold it for reasons then. It would be good to go back there, after all, it was my home," she said with a small smile on her face since she had never walked away from things what scared her easily or challenged her.
@Pietro Piers

Nineteen | Single Mother | Halfblood | Sarcastic | Stubborn
Pietro was glad to know that she was going to potentially come live in her old home, at least that is what it sounded like, he saw Emma finished her cotton candy and grabbed the plastic it was on and threw it out. "Well I am definitely happy to hear that" the red head responded.
@Carmen Santiago
Carmen smiled and looked at Skye, her baby girl who was still sleeping there. "Well yeah, I guess see you then when I'm arriving that house later today. I probably should go back to home packing before this little girl wakes up again," she said with a smile on her face. She really wanted to see now what they have done with her house, how much has it changed over these years.
@Pietro Piers

Nineteen | Single Mother | Halfblood | Sarcastic | Stubborn
Pietro nodded at the fellow single parent in front of him. He looked at his watched and bounced his baby girl. "Emma and I have to go but please have a good day and hope you do decide to come back to your home" Pietro politely waved as did Emma before he took his leave.
@Carmen Santiago
Carmen waved back to Pietro and Emma. After that, even she also left the park to go back to her apartment for one of the few last times. She soon will be living once again back at her old house, what she had sold just a three years ago.

(It's finished now. Since both have left the park where they were)

Nineteen | Single Mother | Halfblood | Sarcastic | Stubborn
Page 2 of 2 •
1, 2
---
Permissions in this forum:

You cannot reply to topics in this forum