current time
Apr. 2021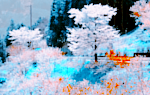 staff
Admin Xaria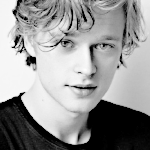 Admin Violet
Who is online?
In total there are
5
users online :: 0 Registered, 0 Hidden and 5 Guests
None
Most users ever online was
139
on Wed Jul 03, 2019 9:12 am
Credits
Skin & graphics made by Xaria. The Harry Potter franchise belongs to J.K. Rowling. All original characters belong to the respective user that made them along with their posts. No copyright infringement intended.
Page 1 of 2 • 1, 2
Delaney had always been the girl who seemed to be doing what she wanted and never really listened to the others. She once again was just walking around the school and trying to find something to do. She just felt like to annoy someone but she wasn't sure yet who. She knew she had more enemies than friends but then again the girl didn't care about it all. She was trying to things her own anyways, she never really liked groups. She just was different and she liked who she had become.

So yeah the Slytherin girl was just in the dungeons and trying to find her next victim from there.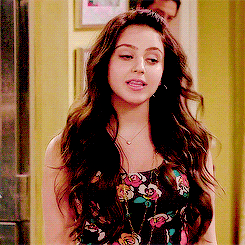 Dagger watched as a fellow Slytherin was walking around the dungeons, he knew exactly who she was, she was the one girl that liked to deny that he was the most gorgeous guy in Hogwarts. He snuck up behind her. "Boo!" He shouted to scare.
@Delaney Mistholm
She heard someone to say the 'Boo' behind her but yeah it didn't really scare her so easily. She just turned around and sighed when she saw who it was. "Try harder next time," she said just simply with a smirk. It was easy to play with him since yeah she seemed to be only one who didn't really fall to his charms. Then again she just didn't feel like she should sleep with someone just because it feels good.
@Dagger Vettel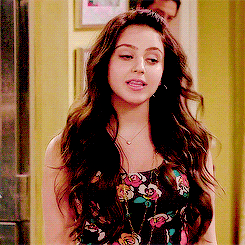 Dagger couldn't help but chuckle a bit. "Sweetheart I wasn't trying to scare you, I mean it would have been funny and all but I love annoying the hell out of you, that's even more fun" Dagger fell into step with her.
@Delaney Mistholm
"Oh so here we again here with these sweet nothing names what you know have no effect on me," she said back with an annoyed voice. She really hated when people called her sweetheart or any other these stupid pet names. "Well, that's me always annoyed about whatever you try to do. Why you can't accept that I'm not interested in getting down," she added. She had played with boys her own too and even with some girls but never with Dagger. She has never found him interesting enough to sleep with him.
@Dagger Vettel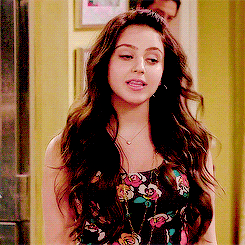 Dagger knew she didn't like him, it was definitely obvious when it comes to having run-ins with her. "And I will keep doing pet names until I really see you get annoyed, but even then I'll still do it" Dagger replied. "For the first time in like ever I have not come to annoy you, I came because of the fact you had your guard down, plus I could have anyone not some stick in the mud" Dagger shrugged.
@Delaney Mistholm
Delaney just sighed and smiled. "Well I guess I should ignore then those stupid pet names you give to me," she said with a smirk now. She didn't plan to give him the pleasure her being annoyed for that reason. "Oh I see. Well It was never really down. I was trying to find someone to annoy too. And it happened to be you. So yeah I have heard that you have something with a Gryffindor girl," she said being amazed a bit. She didn't believe every rumour but then again you never know what is true these days.
@Dagger Vettel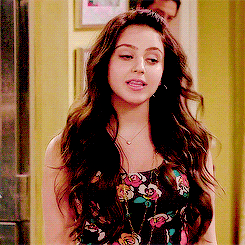 Dagger couldn't help but snort when she brought up his pet names. "Ignore them all you want sweetcheeks, I'll always annoy you" Dagger simply shrugged his shoulders. "Annoy me all you want but it won't work, I am a brick wall. As for the Gryffindor I slept with her yes" Dagger wasn't going into detail either.
@Delaney Mistholm
Delaney just sighed there now. She has learne that this boy does what he wants and she should basically should do the same. "Well good for you. Then again you have slept with half of the girls at this school. You are the biggest player I know," she said there now and did ignore totally the first sentences.
@Dagger Vettel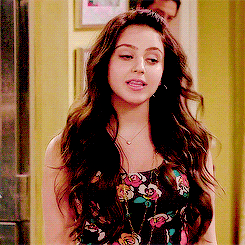 Dagger pretended to take a fake bow when she mentioned how he slept with half the girls in the school. "Well kind of right, it was most of them really, but whose counting? Not me. I stopped counting after the first seven" he replied honestly.
@Delaney Mistholm
Well, Delaney knew he didn't really mean that bow thing there now. She knew this guy a bit already. "Well yeah, that's who you are. You just love to play with girls and never really mean it," she said. She didn't really see why girls even did fall for him. "There isn't anything special about you at all. Not sure why they sleep with you. Maybe because you offer it so generously?" She is still trying to figure it out why.
@Dagger Vettel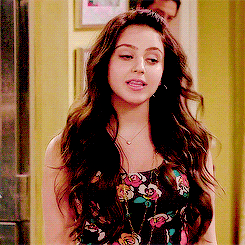 Dagger knew a lot of people felt what Delaney felt and it was okay but still a joke. "You know your assumptions of me is tiring love, stop acting like you understand my mind set" Dagger replied, when she talked about how she didn't understand why girls went for him he chuckled. "Cause unlike the other guys in this school I actually know how to pleasure a woman. Although you wouldn't know the feeling of sex" he shrugged.
@Delaney Mistholm
Delany had to laugh there now. "Well, you clearly don't know me too. I'm not that innocent as you think. Just because I won't sleep with you won't mean I haven't done it," she said back. She wasn't innocent already for a long time. "I do know the feeling of sex or how to take care of my own pleasures. I have my own resources how to do it and I have slept with a guy before" she said with a smirk, This girl was very far from the innocent.
@Dagger Vettel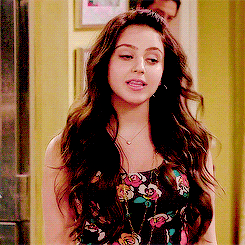 Dagger was a little stunned that she had sex before, it was definitely quite shocking to her when it came down to it. "Who said I wanted to sleep with you? You're too much of a stick in the mud for me" Dagger replied. He snorted when she said how she does her own pleasure. "One guy? Really?" He asked. "Was he blind or a mannequin?" He asked.
@Delaney Mistholm
Delaney narrowed her eyes on him. "What is that even supposed to mean, too much of stick in the mud for you?" she asked. She had never understood that saying. "Oh wow. You really think it was just one guy. It has been multiple ones. I know how to make boys fall for me if I only want," she said with a smirk on her face. She was quite at manipulating people around her. She had even made girls fall for her. "And no he wasn't blind. None of them was," she added.
@Dagger Vettel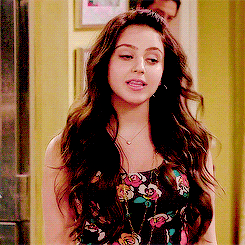 When she asked what he meant he just shrugged. "Exactly what I just said, you're a stick in the mud" Dagger didn't care really. He couldn't help but laugh when she said she knew how to make guys fall for her. "No you know how to drive them away sweetheart. The moment that mouth of yours opens" Dagger retorted. He nodded. "Interesting" was all he said to her.
@Delaney Mistholm
"Oh if you mean it as that I'm dull and doesn't like adventures then you are so wrong about me. Just because I don't feel like going all way with you doesn't mean I'm not ready for changes. Just my life has more things in it than sleeping with random guys," she said there with a smirk now. She had finally used her brain to figure out the meaning. She was for sure smarter than she often showed but she barely used the brain cells. There wasn't always need for it. "Just because I drive you away doesn't mean I do it for others. I just don't like you. Simple as that," she added with a sigh. This guy was just too full of himself like technically she was too.
@Dagger Vettel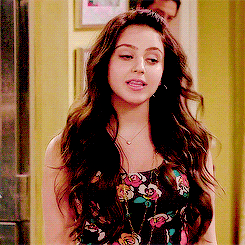 When it came down to this girl in front of him, he knew that she was a pain in the ass and he felt sorry for the guy who settled down with her. "See this is why I would never go for you, you're pretty believe me but the moment your mouth opens it's just nasty" Dagger exclaimed. "I don't like you either" he clarified.
@Delaney Mistholm
Delaney knew that she talked much often and wasn't always the nicest one but this was just who she was. She just didn't want people to get close to her. "Well I know I'm not nicest person out there. Why be nice to people when they just hurt you or leave?" she asked the simple question now. Then again it wasn't that. "Good. For once we agree on something," she said with a smirk.
@Dagger Vettel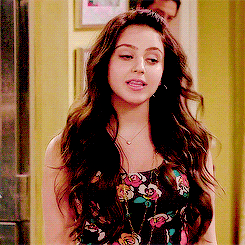 When it came to her speaking of a fear of hers, hell a lot of people said this, besides he felt that way deep down but he'd never admit that. "Well then it'll be your personal problem if they leave or hurt you" Dagger replied to her.
@Delaney Mistholm
Delaney just rolled her eyes. "So yeah I don't even bother to be close to anyone. Then again I don't need them. I can manage fine on my own," she said with a smile. She really loved her own company more than some random people who she barely even knew. Some people might call it weakness or fear but just she was broken more than people realised. She just had lost so much so many years ago.
@Dagger Vettel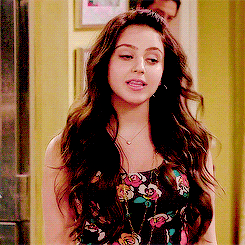 Dagger rolled his eyes, she sounded like a needy child but then again it was probably a girl thing. "Well congratulations for being reserved, first female I seen do that" Dagger replied.
@Delaney Mistholm
Delaney just rolled her eyes there now. "Well thank you," she said with sarcasm. She wasn't any thankful at all. "I have my reasons be who I am today," she added there with a sigh. It wasn't time to think about that past. "And you have your reasons too. We both have become who we over the years," she said and knew it was true.
@Dagger Vettel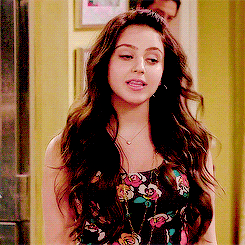 Dagger couldn't help but roll his eyes, another reason he wasn't a fan of her, she was so bloody annoying, like did she have a mute button? "Yeah well everyone who judges me can go suck one because I honestly don't give two fucks" Dagger replied.
@Delaney Mistholm
Delaney just rolled her eyes once again. Talking with him was annoying but same time fun. Well, Delaney was definitely different from most girls out there. "Well yeah. I don't really give a fuck too what you think of me or anyone else," the girl replied back.
@Dagger Vettel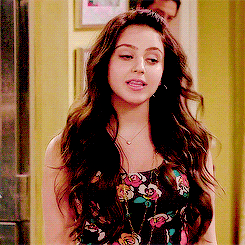 Page 1 of 2 • 1, 2
---
Permissions in this forum:

You cannot reply to topics in this forum