current time
Apr. 2021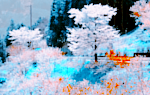 staff
Admin Xaria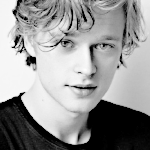 Admin Violet
Who is online?
In total there are
5
users online :: 0 Registered, 0 Hidden and 5 Guests
None
Most users ever online was
139
on Wed Jul 03, 2019 9:12 am
Credits
Skin & graphics made by Xaria. The Harry Potter franchise belongs to J.K. Rowling. All original characters belong to the respective user that made them along with their posts. No copyright infringement intended.
Dewey had decided to go to Zonkos, because it was the first time in awhile he was free. And he wanted to get some stuff. He knew Hogwarts needed some form of mischief that he intended to do and the male had wanted to look at some things.

Entering the shop he looked around to see if anywhere had been the closest things to being interesting to the male. And he soon saw some Weasley products that were sold here and he had walked over and began looking at them.

They were some the best products sold and he knew it was better than anything else, that could hold him over till the Holidays. When he would be able to shop at Weasley Wizard Wheezes.

@"Elaisa Galloway"
Elaisa wasn't even sure why she had walked into the Zonkos Joke Shop. It wasn't really the place what the girl usually visited but today for some reasons she had walked into the shop.
The girl just looked around there and just tried to understand what most of these things even did. She was just standing next to some random thing she found interesting and tried to understand what it was supposed to do but she couldn't really tell. "Hmm...," she thought there loud and sighed. "This shop is interesting but so confusing," she mumbled there to herself.
@Dewey Wood
Dewey had been looking at the display cases and he had picked up the boxes to read what they all had been about, and he soon decided to look but was interrupted when he heard a voice talk and saw it was Elaisa and he gave her a smirk, "You know Galloway, sometimes you say your thoughts loud." she seemed a bit nice enough and he said, "But your right this shop is interesting. It's not confusing if you know what to buy. I can help if you want." he said giving her a smile.

@"Elaisa Galloway"
Elaisa looked at the guy who had came to talk with her. She was sure she has seen him around the school before but she couldn't put the name and face together right now.
The boy seemed to know her since he said her last name. "Call me just Elaisa," she said with a small smile. "Maybe I wanted to say it out loud so someone hears me?" she asked instead. "Well how you can even help me when I don't even know why I came here?" she asked another question. "I guess I was just curious what is sold here," she added with a small smile.
@Dewey Wood
Dewey gave a chuckle at Elaisa response, "I know what your name is. Thought I'd get a rise out of someone like you." he said giving her a smirk, and when she asked how can he help her and she's like, "It's called experimenting and each prank has different things." he said looking at the wall. "What possessed to come in the first place?" he asked raising an eyebrow at his response, nodding "Its in the name what is sold her. It's Zonkos Joke Shop for a reason." he shrugged.

"Now what do you say to me helping you around this joint?" he asked hoping to make a friend and help a prankster.

@"Elaisa Galloway"
Elaisa looked at him and just rolled her eyes at the start. She just wasn't used to be called by her last name much. "Okay good that you know it. Awhile I have hard time remembering yours," she said back with innocent smile. There was no reason to lie that she knew his. "Pranks never been really my thing but I was just curious," she said with a small smile.
"Sure you can give it try if you don't have anything better to do," she said and looked around her. There was so many things. "We will see if I end up even using any of this," she added.
@Dewey Wood
Dewey didn't expect her to remember her name as the school was big. It was also kind of weird that he remembered hers. "It's all good it's probably weird I remember yours." he said with a sigh. Because it was weird that he remembered hers. He thought he should tell her, "My name is Dewey, the unfortunate son of Oliver Wood." he said with a sigh.

It was the truth because he knew damn well put a lot on him. Even though he was keeper for his house, "Do you got a legacy to follow here to at this school?" he asked. When she told him pranks weren't her things. He gave a little smirk, "Well it's your lucky day, I'll try to get you to love pranks." he said as he began walking before moving out of the way.

"You may go through and if you want we can start off in the beginners section?" he said walking in that direction. "Ladies first!" he said giving her a smile and waving his hand.

@"Elaisa Galloway"
Elaisa smiled and made not to remember his name from now. "Well yeah, who knows. Some people remember names easier than others or some connections do it. I don't really try to remember them much unless we are friends or something more than just strangers," she said there with a small smile. She wasn't even sure what she and Dewey were. They were classmates for sure, that was sure.
"I don't really have one like you. My parents did go here but we don't talk to them. It's best if we don't go there. It's memories I wouldn't speak of," she said with a sad smile and looked at the prank toys. She knew barely anyone knows what is even going on at her home when she goes there for holidays.
"Oh yeah If you think this might work and make me love them would come actually handy one day," she said and went to beginners section now. "So which one I should try to use first?" she asked and was actually eager to learn about pranks for some reasons.
@Dewey Wood
---
Permissions in this forum:

You cannot reply to topics in this forum