current time
Apr. 2021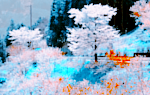 staff
Admin Xaria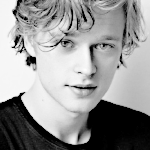 Admin Violet
Who is online?
In total there are
5
users online :: 0 Registered, 0 Hidden and 5 Guests :: 1 Bot
None
Most users ever online was
139
on Wed Jul 03, 2019 9:12 am
Credits
Skin & graphics made by Xaria. The Harry Potter franchise belongs to J.K. Rowling. All original characters belong to the respective user that made them along with their posts. No copyright infringement intended.
Page 1 of 2 • 1, 2
Indigo had told his brother to meet him 'at his favourite place in Hogsmeade' this weekend, which was the seventh of November. Two days after Indy had turned twenty. It may have seemed like an presumptuous summon, but Indigo believed Hyacinth would make time for his own brother, no matter what their differences. Plus there was always the possibility of getting a birthday present from him. That is, if he remembered.
He liked this hairdressing salon, despite the clients being mainly female. They had always cut his hair well. As the hairdresser's scissors snipped away, Indy wondered whether Hyacinth would bother to show up after all.
@Hyacinth Macmillan
It was an
obligation
to see his brother. One of many in his family who judged him. Judged him for his
unconventional
life goals. It being just after Ind's birthday was just the icing on the cake.
Macmillan entered the building only to see it was a hair salon. Was he being pranked?
"You invited me to watch you get your hair done?"
he questioned as he approached the barber's chair his brother was being styled in.
He went through his pockets and pulled out a gift card.
"Ten galleons. Go crazy."
@Indigo Macmillan
When his brother entered, Indigo looked at him in the mirror's reflection. He may have smiled slightly, but it was very hard to tell. Even under the stark white lighting they used in this place. Indigo diverted his gaze, and took a long sip of the iced tea they had prepared for him.
"Actually, I was rather hoping I could encourage you to do the same,"
He commented haughtily, lifting his head up slightly to smirk. The hairdresser directed his head down again, however.
"Get that mop of yours sorted out, I mean."
Then he handed him a gift card. Well - it was
something
. A little impersonal perhaps, but Indy wasn't the best at knowing what to get
him
for
his
birthday. He always bought him books and things that likely collected dust somewhere.
"Thank you. Very generous."
There was a possible hint of sarcasm there...
@Hyacinth Macmillan
"Mop? What are ya callin' mop? You look like curdled milk."
Of course it extended to his hair.
"I had to make sacrifices for my big brother, you know. Not my hair."
There was no way he was joining his brother on the barber's chair.
He'd rather be along the shores of Blackrock feeling the breeze, the warm sand, the refreshing waters. Not stuck here.
@Indigo Macmillan
Indigo laughed darkly.
"Oh? And what sacrifices were those?"
He challenged, fascinated with his reflection. There was no resemblance to
curdled milk
there, as far as Indigo was concerned. He looked very dapper. Sometimes it scared him, how good-looking he was.
"You would look better with it shorter. It looks ridiculous at the moment, if you ask me."
He eyed his brother's hair.
@Hyacinth Macmillan
He crossed his arms.
"The small amount of money I have. Ever heard of trickle down economics? Reaganomics?""Trickle down economics on a smaller scale. Basically those at the top get the most money, our sisters, and it decreases on down. Who gets the least? Me of course!"
It was elementary. It was obvious!
@Indigo Macmillan
"I can't say I've ever thought of it like that,"
He said dismissively,
"I think you're being a little over-dramatic. As usual."
Of course
he
would say that. According to this trickle-down theory, Indigo had a lot of money, being one of the older ones. He never thought that he had more money than his siblings, because he seemed to have enough. Why would he look into something like that if he was satisfied?
"Don't you want to be actually attractive to women?"
He asked, smirking. But he wasn't looking at his brother. He was watching the male junior who had washed his hair a while back. He was bending over a towel rack across the room. The mirror was great for people watching.
@Hyacinth Macmillan
"You're always focused on making me seem worse than I am, huh?"
Why did he even bother trying to reason with his brother? Not like his family really gave him the time of day anything...
"Why do you guys never realize your words affect me?!"
Macmillan scratched his neck nervously at Indy's question.
"You know, I'm not really looking..."
@Indigo Macmillan
He tilted his head as the boy got up, and started cleaning around the sink areas. When he had washed Indigo's hair, he had given him an amazing massage. Indigo's chest still felt fluttery from it.
"Which words? The ones that are the truth?"
He said idly, returning his gaze back to his brother again. He narrowed his eyes, and puckered his lips primly.
"Well if you're not doing school work, and you're not looking for a girlfriend, what on earth do you spend your time on at school?"
He always assumed Hyacinth didn't do his work. It never seemed that way.
@Hyacinth Macmillan
He crossed his arms. Indy really had the audacity to make assumptions.
"Which one of us got sorted into Ravenclaw? That's what I thought...""I am doing my work. I'm trying to graduate in a few months."
@Indigo Macmillan
"I thought it was Hufflepuff that are the hard workers,"
He retorted, and the hairdresser had to move his head straight again. Apparently, Indigo had no problem talking to his brother while someone else was there. Hairdressers were pretty much like children in the 1960s: seen but not heard, he thought.
"Being Ravenclaw doesn't necessarily mean you are doing school work. But fine. Good for you."
He didn't entirely trust him.
As if
he took his education as seriously as Indigo did.
"So what's after that then? University?"
He had a funny way of showing he cared about his brother.
@Hyacinth Macmillan
"Well, actually, Cairo and I are going to get a place in Blackrock."
@Indigo Macmillan
So, the bomb dropped. Indigo exhaled exasperatedly through his nose, and put his forehead in his hand. The hairdresser looked annoyed this time, and Indy just gave a little wave of his hand.
"Leave us for a moment, would you?"
When the woman nodded and left them, Indigo turned to actually face his brother.
"Pardon my French, but why in sodding merlin's dirty cauldron would you want to do that for?"
He narrowed his eyes at him.
"Have you told our Father about this?"
He half-snapped, feeling a headache coming on.
@Hyacinth Macmillan
"Because we live for surf, dude!"
That was obvious, wasn't it? Why would he stay in these dumps when he could have consistently good weather and surf every day?
Macmillan shook his head.
"Why should I?"
It was his life.
@Indigo Macmillan
"Erm!"
He began crossly, holding up a hand as a warning that a lecture was coming on.
"Has final year stresses entirely defected your brain, or are you being a moron on purpose?"
He demanded, and a off cut from his hair fell onto his nose. He brushed it away impatiently.
"No - no you do not live for... that. You need a job. As in a real job. You can't just... swan about with that good-for-nothing, wretched friend of yours all bleeding day and build sandcastles!"
He hoped this was a joke. Really, he did.
@Hyacinth Macmillan
Macmillan frowned at Indy's dismissive statements. What did he expect?
"It's called wanting to live for myself and not be stuck doing something I hate!"
At least this made good drama for the older ladies getting their hair done.
@Indigo Macmillan
"You're incorrigible!"
He snapped, feeling as though Hyacinth had gone too far in his rebellion now.
"And imprudent! And... I really don't understand why you feel you have to do this. Is it really out of your own interests, or are you doing it out of spite?"
Indigo rubbed his forehead, and sighed dramatically.
"I don't understand why you can't just... fall into line. You have a lot of things others don't. Why are you so dead set on throwing it all away, and ruining your life?"
@Hyacinth Macmillan
"Out. Of. My. Own. Goddamn. Interests."
Why did that have to be so hard to accept? His drum always had a slightly different beat to it.
Macmillan frowned.
"What makes you say I'm ruining it by actually wanting fulfillment?"
@Indigo Macmillan
"Well! What is it you actually hope to achieve in that spit?"
He asked, raising his hands up as though completely defeated by his idiocy.
The hairdresser went back gingerly, and started cutting his hair again. Indigo pursed his lips. He glowered at Hyacinth's reflection in the mirror.
@Hyacinth Macmillan
"Fulfillment and happiness. Ever heard of professional surfing? I'm going to make a career in that."
@Indigo Macmillan
Indigo closed his eyes, and tried his best not to move his head. There was an expression for moments like this:
banging your head against a brick wall
, was that it?
"No, I don't know what that is,"
He began exasperatedly,
"But I can already tell I'm going to regret finding out."
This was the bit where he filled him in.
Surfing
?!
@Hyacinth Macmillan
Of course he would say that.
"Surfing is a renowned sport! You catch the waves, and you can do various tricks on them. The main objective is to not get wiped out!"
@Indigo Macmillan
"Hnrg... it would be better if you pursued Quidditch than some obscure, weather-permitting frivolity."
The hairdresser started styling his hair now, and he got fussy with how it sat.
"And in what culture is that considered 'renowned', exactly? Is this some kind of Castelobruxo thing?"
@Hyacinth Macmillan
"If you didn't realize, Blackrock is summer all year round in an American sort of way."
No wonder what Indy wasn't sorted into Ravenclaw.
"Surfing has roots in Polynesian culture you numbskull. It got popularized in America during the 60s. Ever listened to the Beach Boys?"
@Indigo Macmillan
"No."
He said simply, furrowing his brow. No - he did not know what the
Beach Boys
were, or listened to them. Was it some kind of radio broadcast presented by weirdos like his brother?
"But surfing sounds about as useful as a condom to a eunuch."
His sarcasm revealed his negativity. In his mind, there was no
way
anything good was going to come out of this.
"I suppose it sounds okay as a hobby, if that's what you want to waste your free time doing,"
He reasoned, sighing.
"But you know you have a brain. You were gifted with it. Why aren't you using it for your career?"
@Hyacinth Macmillan
Page 1 of 2 • 1, 2
---
Permissions in this forum:

You cannot reply to topics in this forum