Guest
sexual orientation
sexual orientation
blood purity
blood purity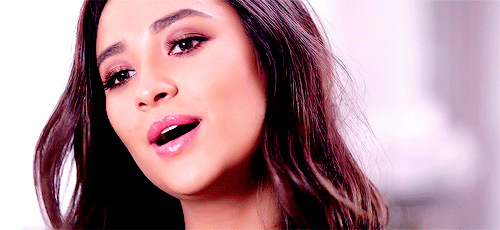 Basics
Name: Catherine Gracie Gracia
Nicknames: Cathe, Rine
Titles:
Date of Birth: 13th May
Age: 26
Blood Status: Pureblood
Hometown: Los Angeles
Current Home: London
Nationality: American British
School: Ilvermorny
Sexual Orientation: Bi
Wand: 11 inches, aspen, unicorn tail
Appearance
Hair Color: dark brown
Hair Style: a bit of curly and loose
Eye Color: brown
Body Type: slim
Height: 5 ft 7½ in / 171 cm
Other Distinguishing Features:
Clothing Style:
Personality
Catherine is young woman who could be very nice to you but same time she could gossip about you to someone else. She just isn't sure what loyalty is. She has never felt need to learn it. She loves to advantures and she isn't afraid of taking the risks in her life. Cathe tries her best to be good friend but it's hard for her. People call her even sarcastic. She can even lie about things without blinking the eye.
History
People have often asked how I become the person who I am now? The answer is simple my life and family have changed me to be this person. You wonder how? Let me tell you the story from the begining.
I was born to the family as the eight kid, yes there was before me, seven kids. After me even came six more. Yes, my parents were quite busy, even yeah most of the were triples or twins. I never had twin or so. I was lucky by that since that meant I didn't have to share my birthday with anyone. So thanks to this my family life were always scary. The older kids often had to babysit youngers and so on. Parents tried to always provide to us with everything we wanted.
So yeah growing up was never easy and at very young age I learned you can't trust every word someone says to you. People tend to tell lies. Even I did often lie and still do. Nowadays it's like my next nature.
Years went on and I went to this magical school in America since it was where I used to live back then. At the school, I did pretty well even if I never made any true friends since yeah I never did let anyone very close to me and at the end of school years people figured I have lied and gossiped people back so much. They literally stopped talking me but then again being ignored wasn't anything new to me. At the end, I graduated with pretty good marks. I was quite a smart girl and still, I am even if I don't always think before I do something.
After that magical school, I came here to England, where was living my aunt Olivia, who had no kids. Yeah, she was kind of to take me in. I ended up working in her bakery (Liv's Bakery) as the baker, I had always had passion for baking. So yeah I often helped her out with it. We did our best together, now I'm assistant manager even there. It has been a few years and still I tend to bake there often my special recipe cookies, everyone seem to love. Many people have wanted to know what makes it so special but it's one thing I have never told, not even my aunt.
badges
sexual orientation
sexual orientation
blood purity
blood purity
---
Permissions in this forum:
You
cannot
reply to topics in this forum