current time
Sep. 2020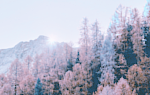 staff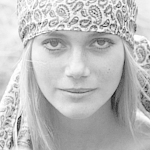 Admin Xaria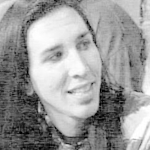 Admin Jules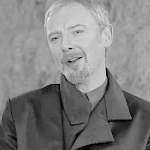 Admin Violet
Who is online?
In total there are
3
users online :: 0 Registered, 0 Hidden and 3 Guests
None
Most users ever online was
139
on Wed Jul 03, 2019 9:12 am
Credits
Skin & graphics made by Xaria. The Harry Potter franchise belongs to J.K. Rowling. All original characters belong to the respective user that made them along with their posts. No copyright infringement intended.
Pasi needed to work to distract herself from the separation with Harrison. The two had a history and now it was trying to make sense of what was next. Her kids were getting older, so it wouldn't be long until she had gotten her life back. But it all hurt because she didn't know what her kids would even think about all that was going on and she knew it would destroy them. So she had liked working to distract herself and today she was working. Gathering some paperwork from the desk before she went on desk to do some work while eating, and she went down to the cafeteria.

Ordered herself some food and she she looked for a seat, and she saw one so she asked, "You mind if I join you? I won't be a bother cause I got paperwork." she said with a smile.

@"Lakeesha Miller"
Lakeesha had been quite busing working today and she knew she couldn't skip the lunch time once again. She really wasn't that busy but she just had patients to take care of. She was slowly eating already her food when someone asked if they can sit at her table She looked up to the male and saw even the paperwork he had mentioned.
"No I don't mind. Take the seat," she said with a small smile and looked back at her food. She kept eating it now there.
@Pasithea Jetson

Pasi have the lady a smile as she took and seat, "Thank you I really won't be much of a bother to you today, and will keep to myself." she said as she continued to work on paperwork. But soon decided to introduce herself, "I'm Pasithea by the way." giving a warm smile.

@"Lakeesha Miller"
Lakeesha nodded her head and went back to her food now. There was no reason to say something back to that until the person said his name. That made her look back up from her food. "Oh, I'm Lakeesha," she said her name too. "It's nice to meet you Pasithea," she added with a small smile.
@Pasithea Jetson

Pasi looked up as she heard her introduce herself,
"That's a pretty name. Where did your parents think of a name like that?"
she asked with her eyebrow raised.
"It's the same to you. Which department do you work in this hospital? And how long have you been working?"
she asked with an eyebrow raised. Hoping to learn more about the young girl.
@Lakeesha Miller
Lakeesha kept eating her food there and smiled when the other person kept talking and asking questions. She wasn't so quiet at all but then again Kesha didn't mind some talking. "I'm not sure where they got that name. Never have really asked," she said simply and shrugged. It was interesting name for sure. "I have been here for a few years, around five basically. And I work in emergency section as a healer there," she said with a small smile. "What about you?" she asked back even.
@Pasithea Jetson

Pasi needed to get out more and socialize to say the least and now that Harrison and her were split things would be different, "Oh your parents never said, if you want I can always try and look up the meaning of your name." she said with a smile. She didn't mind it could be something that was actually fun for the woman and give her something to do. The young girl definitely seemed interesting to say the least and she needed interesting.

"Oh that's interesting. I happen to work as a multi-ward although lately I been working a lot in the maternity ward." she had chuckled. She thought it was nice to see children come in the world even if she preferred the other departments more they understood her more, "I been working her for a long time, started working not long before I had kids, " she chuckled doing some work, "Do you have kids sweetheart?" she asked.

@"Lakeesha Miller"
Lakeesha just tried to eat her food there awhile she listened to what this woman named Pasithea said there now. "Well sure you can find out what it means. I won't mind it," she said with a small smile on her face. She had never really come to this idea herself but yeah she just wasn't so interested into all that. She had no clue why this woman was even so interested in knowing it but she didn't really ask now too.
"Oh, I see. I have always worked in the emergency even if I feel like changes of it would be nice but not sure where to go," she said with a sigh now. She really wanted to try something new but she hasn't yet figured it out. "No, I don't have yet kids my own. But I have two nieces and one nephew. My brother kids," she said with a small smile. She hasn't really found time to start the family yet.
@Pasithea Jetson

Pasi gave a smile and she said,
"Did your mom ever tell you what it means?"
the woman smiled. She had gave a smile on her face,
"Hey have you considered applying for a new spot?"
she asked.
She knew the place had needed people in all departments, and when she told her of her family. The witch had given her a smile and she said.
"How old is your brother's kids?"
she asked with curiosity.
Hoping to learn more.
@Lakeesha Miller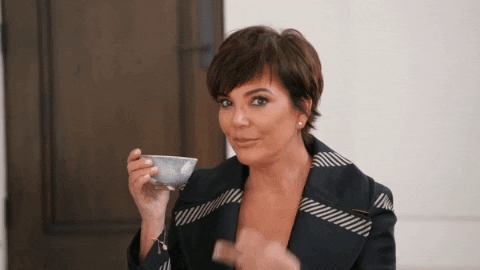 Lakeesha sighed there now. This woman did talk so much for sure. "I haven't. We aren't that close these days," she said with a sigh. She didn't really wanna talk about her parents that much. "I have thought about it but not sure which spot yet," she said with a small smile this time.
"My one niece is almost eleven, other is seven and then nephew is three," she said there with a small smile on her face. She wasn't even sure why she told all this to this woman now.
@Pasithea Jetson

---
Permissions in this forum:

You cannot reply to topics in this forum