current time
Sep. 2020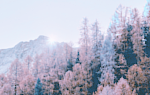 staff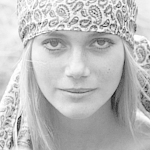 Admin Xaria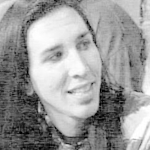 Admin Jules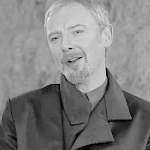 Admin Violet
Who is online?
In total there are
4
users online :: 0 Registered, 0 Hidden and 4 Guests
None
Most users ever online was
139
on Wed Jul 03, 2019 9:12 am
Credits
Skin & graphics made by Xaria. The Harry Potter franchise belongs to J.K. Rowling. All original characters belong to the respective user that made them along with their posts. No copyright infringement intended.
Alayna was tired. She had spent all day in the library studying, now she wanted to sleep. However, she had to perform her duties as a prefect and she had night patrol. Alayna walked down the hall of the dungeons keeping an eye out for any students that were out past curfew. She turned the corner and saw someone leaning against a wall
@Dagger Vettel
Dagger didn't feel like being in bed and he knew the prefects would be doing patrols soon so he simply leaned against the wall and when he looked he seen that Gryffindor girl from the pool. Dagger couldn't help but smirk when he seen her. "Well hello there gorgeous, long time no see" Dagger greeted her.
@Alayna Nott
Alayna sighed and rubbed her temples a bit "Dagger, why are you out of bed?" She asked as she walked over to him," You know perfectly well it is after curfew. I'm gonna have to punish you somehow." She considered detention but she didn't want Dagger mad at her. But she had to do something, she didn't want to end up on suspension like Carina.
@Dagger Vettel
When Alayna asked why he was out of bed, the Slytherin couldn't help but grin at her. "Well you see, I couldn't sleep so I decided to roam the dungeons until I got tired" Dagger replied.
The Slytherin boy grinned as he walked closer to her until he was toe to toe with her. "Now I am intrigued, what kind of punishment you have for me gorgeous" Dagger winked and smirked.
@Alayna Nott
Alayna frowned and looked up at him "You can either take loss of points, or a detention. I'll let you pick." She said chewing on her lower lip. She could smell him from how close he was to her. She lowered her eyes a but when he smirked, she was a sucker for a smirk. "Know that if you choose detention, you won't be able to show me the shrieking shack this weekend." She said with a smile that she couldn't hide
@Dagger Vettel
Dagger couldn't help but roll his eyes but he would be shocked if she actually didn't give him either. Then when she brought up how if he took detention he couldn't go to the shrieking shack with her. He sighed and shrugged. "Deduct me the points, I am not a fan of detention especially if it's with Snape" Dagger rolled his eyes.
@Alayna Nott
Alayna nodded when he picked point deduction "15 points from Slytherin. Now are you going to go to bed yourself or shall I escort you?" She asked meaning did she have to walk him to his common room, but he may of heard it in a different way.
@Dagger Vettel
15 wasn't that bad but it was still points deducted, his housemates learned a long time ago that Dagger didn't give two shits if he was awarded points or deducted, they did what they did and he did what he did. Dagger smirked. "Are you asking to join me?" Dagger really had no couth whatsoever.
@Alayna Nott
Alaynas eyes widened and she bit her bottom lip "join you? Merlin... No. I was just... Um..." She couldn't think of the right words to say " It's late, Dagger." Was all she was able to come up with
@dagger vettel
Dagger couldn't help but smirk when he watched Alayna get flustered at what he had suggested. "Well it's not that late sweetheart" Dagger replied, he knew that she wouldn't go for it but it was fun watching her get red.
@Alayna Nott
Alayna groaned and pushed her hair from her face "No. I don't know what you have in mind, Dagger. But the answer is no." She knew she had to stay strong and not give in to him, no matter how bad she wanted to.
@dagger vettel
Dagger playfully pouted even though he was never one to pout. "Fine, I guess I can wait to see your gorgeous self when I show you the shrieking shack, but believe me when I say this, there is a reason that shack got that nickname" he chuckled, it was funny really, in his opinion he'd call it the moaning shack since he liked to bring girls there sometimes.
@Alayna Nott
Alayna smirked and shook her head "Bold of you to assume you'd get any action out of me, Vettel" she said taking a step closer to him so their toes were touching. She looked up at him with a cheeky smile "We might get to see if your reputation upholds you."
@Dagger Vettel
Dagger looked at her and he couldn't help but get hard a little bit, she was definitely a gorgeous girl and her lips were playing his song but they'd be better around his cock. "Please everyone knows my reputation upholds times ten. There is a reason girls want me to take their virginity and it's not because they're desperate to loose it" Dagger chuckled.
@Alayna Nott
"Oh really?"Alayna asked a tone of laughter in her voice "Tell me, what do these girls ask from you? " She asked as she trailed a black polished nail down his chest. Alayna had never been with anyone before and she had heard things about Dagger, but Alayna was not one to beg.
@Dagger Vettel
When she asked what girls asked of him when trailing her fingers down his chest. If he wasn't hard before he was hard now. "They ask me to kiss every inch of their body, they love when I play with their breasts and pinch their nipples. I love hearing them moan when I put their nipples in my mouth and suck them like a baby would when drinking milk if they breast feed" Dagger began to explain, he grabbed her hand and played with her fingers.
"To break them in so they know what to expect I insert my fingers inside and I take them out and back in over and over again until the female starts to feel this pleasurable feeling inside and their walls clench around my fingers as their juices befall on my fingers, then to show them how amazing they were I put my fingers in my mouth to lick them nice and clean, sometimes I let the female take a lick as well so they know how delicious they taste. A lot of the times I like to eat out the female by putting my lips on their pussy and licking their clit furiously until that same feeling comes again and I lick them dry" Dagger continued.
"Finally I stick my thick long cock in the female's pussy and I continue until we both feel that same pleasure and both releases are nice and in sync. Does that sum up what a female wants me to do to them? Because I couldn't have explained it anymore better" Dagger dropped her hand and grinned.
@Alayna Nott
Alayna felt her breathing increase and her heart begin to race as Dagger spoke. She felt a heat in her stomach and between her legs that was hard to ignore. She bit down on her bottom lip to keep herself from moaning softly as he spoke. Now she wanted him. She wanted him more than she wanted air. She moved her hands to his hair and smirked up at him as her fingers pulled lightly at the dark strands "what about you? You told me how you do foreplay for them. What about for you? " She asked thinking of all the things she could do to make Dagger squirm and beg.
@Dagger Vettel
Alayna asked about him and what he gets basically. Dagger could tell that she was getting turned on.. Like extremely turned on by what he had said to her. "Well I know the virgins that don't know what they're doing I put their hand around my cock and held them move their hand up and down until they're comfortable with what they're doing, then they lower their mouth on my cock and do what they do with their hand but with their mouth. I usually help them by holding their head and fucking their mouth with my cock, some swallow my load but some don't and either way it's fine with me" Dagger explained to Alayna.
"But like you said it's time for me to go to my common room so I am going to go, have a great rest of your night love, I'll meet up with you this weekend to show you the shrieking shack" Dagger winked before walking away and to the Slytherin common room, leaving Alayna to think of all that he had just said.
@Alayna Nott
Alayna listened to his words and it took everything she had not to pin him to the wall right there. She frowned when he said it was time for him to go and watched him walk off. She pouted a bit and sighed as her mind raced with all the potential situations they could be put in that weekend.
@Dagger Vettel
---
Permissions in this forum:

You cannot reply to topics in this forum