current time
Sep. 2020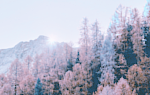 staff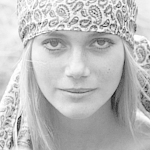 Admin Xaria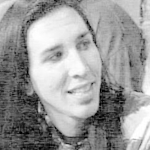 Admin Jules
Admin Topher
Who is online?
In total there are
5
users online :: 0 Registered, 0 Hidden and 5 Guests
None
Most users ever online was
139
on Wed Jul 03, 2019 9:12 am
Credits
Skin & graphics made by Xaria. The Harry Potter franchise belongs to J.K. Rowling. All original characters belong to the respective user that made them along with their posts. No copyright infringement intended.
Skylar sat at the bar of the Three Broomsticks with a glass of Firewhiskey in her hand. She was stressed out after the festivities of the festival and the corn maze. She was worried her job would be on the line if they looked farther into her background. She groaned and rubbed her temples softly as she tried to ease the headache she knew would arrive shortly


Fred had thought that the night had been... fairly interesting, to say the least. The best thing was that he managed to get out of the haunted house alive but not with his dignity still attached: Roxy saw to that. Wanting something a little stronger than just pumpkin juice (he'd drank so much of it he felt like he was having a sugar rush), he went inside the three broomsticks.

Ah - Skylar was sat there. Fred hesitated. She seemed kind of miserable. He walked up beside her, and ordered a stout.

"How ya holdin' up there?" He asked, then scratched the back of his head awkwardly. "Look, Lestrange is bad news, right? Selfish little prick, he is. Y'can do better. Just sayin'."
Skylar looked over as Fred sat down and sighed "I've been better stress out beyond compare" she said when he asked how she was feeling. But she was a bit shocked when he said she could do better than Deimos, "It's not like we're a couple. We do drugs and hook up. Not necessarily in that order" she said as she sipped at her glass.
"Oh... right. Fair enough."

He supposed he was fairly naive when it came to the prospect of both things: hook ups and drugs. Sometimes he'd smoke the occasional cigarette, but that was only on special occasions. Like when he had a stack of waffles to get through.

"You... probably shouldn't have scarpered as soon as Professor Voclain came 'round the corner, y'know." He told her, "Not to add to the stress there."
"Probably not.", She said holding her head in her hands. She looked over at him and sighed "What am I going to do? If they increase their background checks... I'm fucked." She said starting to panic again
@Fred Weasley II
"Oh... uh, done some time or somethin'?" He asked, not thinking she was really the type to have spent time in Azkaban, but you never know.
"No. I have not done time. But what I do outside of school is kind of... Sketchy. Deimos and I met at an exotic club... Where I also work... And sell some illegal substances" she said, trying to explain why she was so worried. " Not the most appropriate side job for a teacher"
@Fred Weasley II
Fred didn't really know what to say to that. He was grateful that the stein of stout came when it did, because he could make an excuse to pause by drinking it. The bitter taste was also smooth. It instantly gave him a dose of courage.

"Ah." An exotic club with substances. Okay... like an exotic dancer sort of thing? He supposed that was it. "Maybe you could quit that job?" He suggested weakly.
"i make alot of money there. I make about 300 galleons a week. Plus revenue for the things I sell. It's alot of money. " She said again and sighed " maybe they won't really look that deep?" She asked hopefully but she knew it was false hope. She was fucked
@Fred Weasley II
---
Permissions in this forum:

You cannot reply to topics in this forum