current time
Sep. 2020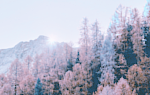 staff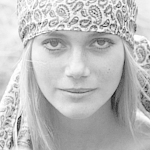 Admin Xaria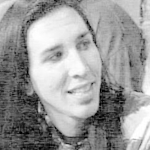 Admin Jules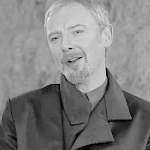 Admin Violet
Who is online?
In total there are
3
users online :: 0 Registered, 0 Hidden and 3 Guests
None
Most users ever online was
139
on Wed Jul 03, 2019 9:12 am
Credits
Skin & graphics made by Xaria. The Harry Potter franchise belongs to J.K. Rowling. All original characters belong to the respective user that made them along with their posts. No copyright infringement intended.
Alexia had decided to go to the Haunted House which was being offered, because she thought it could be fun for her do for the night. And she wanted to get out of going to the forest, and she walked down from the castle to see what it was all about. Hoping for the best, she came to the festival and looked around the area by the Haunted House.
Making her way through the people, she bumped into someone, and she sighed.
"I'm so sorry. It's so packed here."
she said giving a look. Hoping they weren't mad, because she could not help that the place had been way too pack.
@Elaisa Galloway
Elaisa wasn't even sure why she had gone to this Haunted House in the first place but she was here. The girl was just trying to make her way out of here and she was just trying to ignore everything very scary. She wasn't that big one of the Haunted Houses but she had lost the bet with her friends and she was the one who had to go in there now.
Awhile she kept walking someone had bumped into her. This made her sigh at first and then she looked at the person who had done it. "Yeah I get it but please watch where you are going still. People might get hurt," she said with a small smile. "I'm not mad or anything, just I'm bit annoyed about all this. I don't really like this place but I lost a bet with my friends," she added with a sigh.
@Alexia Regas
Alexia didn't want to hurt people, because she already felt bad for running into someone. So when the other girl spoke too Alexia she sighed, "I know and I should have watched." she sighed. She really did feel bad and when the girl said she wasn't mad. She gave a smile, "Okay good. Yeah I get you this place is not my forte either, I'd rather be shooting arrows." she said with a chuckle. Then realizing that she looked familiar and she asked. "You're in Hufflepuff right?"

@"Elaisa Galloway"
Elaisa listened to what the other girl said and she just smiled this whole time. "Well, yeah I would be rather reading or doing something else than this too," she said with a sigh now and looked around her. They kind of were blocking now. "But yeah I'm that house, I assume you are too," she said back with a small smile playing on her face. "I'm Elaisa and you are?" She just tried to be friendly and stepped away so some people could go past her.
@Alexia Regas
The girl looked only too familiar for Alexia. When she told her she'd rather be reading, Alexia smiled. "If only there were a way to ditch this, but I don't think I'd have the guts," she had chuckled giving her a smirk.

It was not in her blood to break rules and she had been a prefect so it was in her mold. The girl had nodded about the house, "Yeah I have seen you around the dorms. But you always kind of keep to yourself." she said with a sigh. She tried to know most of the fifth year girls in their house. When she asked her name, "My name is Alexia, your name sounds nice." she said with a brief smile.
Elaisa smiled and nodded her head. "It would be nice but there isn't such option really. We just need to try to finish this no matter what," she said with a sigh there now. She just wanted to get done with this already.
"Well, I have my own reasons for that. I'm not that social of person and I don't like to trust people easily," she said with a small smile. She just had things she would rather hide than talk about them. "Your name sounds nice too," she had to admit there now.
@Alexia Regas
"You do got a point, maybe we can do it fast."
she said with a smile. As she began peeking for a way out and she needed to find that. Listening to Elaisa talk, she lets out a sigh.
"You know maybe you shouldn't keep to yourself. We are Hufflepuffs, after all. Generally meaning we are a friendly bunch."
turning giving her a smile and she said.
"Not everyone is bad."
The Hufflepuff felt the world had more nice people than people thought,
"Thanks, it's a meaning I don't know. But let's find a way out."
she said looking at the people.
@Elaisa Galloway

---
Permissions in this forum:

You cannot reply to topics in this forum