current time
Sep. 2020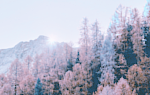 staff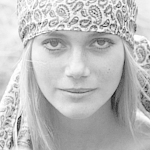 Admin Xaria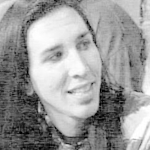 Admin Jules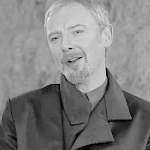 Admin Violet
Who is online?
In total there are
6
users online :: 0 Registered, 0 Hidden and 6 Guests
None
Most users ever online was
139
on Wed Jul 03, 2019 9:12 am
Credits
Skin & graphics made by Xaria. The Harry Potter franchise belongs to J.K. Rowling. All original characters belong to the respective user that made them along with their posts. No copyright infringement intended.
Maddie was home doing some stuff for college, because she had been thinking about applying at Niltion for the upcoming year, and knew that could get Autumn off her back. She loved her sister for all she did and was happy she gave her a home. Because no child could tolerate living with Cora Shaw there entire life and expect come out normal. She knew Ezra and Cathelyn didn't have much choice, but she knew if Autumn could she would let them stay with her.
She had been sitting at the kitchen table with her laptop, and had been doing some writing. And she had been waiting for her brother to stop by. Because Autumn mentioned that Gaston would be stopping by and she didn't mind spending time with him. Even though she was closer to Autumn, even though during her pregnancy the two fought the most. And it didn't take long until the door buzzed. And Autumn made her way out and she went to the door, and opened it.
"Oh hey."
she said with a soft smile.
"Autumn said you'd be stopping by."
@Gaston Shaw
Gaston wasn't really sure why he wanted to talk with Madison that much but he knew they couldn't keep fighting. He had every right to his nephew too. He was still a family even if he and Maddie did fight lately often. He at times even didn't know cause of it.
Anyways he had decided to go visit her and he knows that Autumn might have mentioned it to her. They were close for sure and he wished he could be too.
He buzzed the doorbell once arrived at her doorstep. Soon her sister opened the door. "Hey," he said back with a small smile and did step into the room. "Oh yeah I thought that she might mention it," he added with a small smile.
@Madison Shaw
Madison knew lately she had been hard on Gaston, but that's because of all the stress that had been going on in her life. She knew long ago the two would get along. But her pregnancy and doing a lot of on her own had changed Maddie to say the least. Giving him a small smile, "You know you can come in if you'd like. Don't gotta sit out her all on your own, because I'd feel like shit." she said with a sigh, as she moved out to the way.

"Autumn told me all about it. I suppose she thought the two of us could talk. Which I am okay with, because we do need too." she said with a little smile. It was no lie that she loved him like she loved all her siblings, even if Ezra had refused to show her that. "What brings you here today though?" she asked crossing her arms as she entered the house and made her way to the kitchen.

@"Gaston Shaw"
Gaston knew the life wasn't easy for Maddie but she didn't really have to take it all on him. He had no clue why she had done it but he didn't hate his sister for it, he still love her no matter what she said or did do. "Okay. As you say," he said with a small smile and walked into the room. He wasn't sure how to talk with Maddie these days but they needed talk.
"Yeah we need to talk for real and figure this out. We are siblings and we should get along fine," he said simply. The siblings were only things he had left next to crazy mother. He didn't understand her even these days. "Well I was in the neighbourhood and I also wanted to see my niece. It has been so long time," he replied to the question now. He has barely seen her growing up because he and Maddie don't talk these days. "And w need to stop being mean to each other," he added.
@Madison Shaw
When her father came in, she sighed. The witch held nothing against Gaston, she just was busy, and with Autumn she was trying to better herself. It hurt her, because there was a time where they were close, and once her daughter was born. It all changed, and she got tired of it.
"I do agree, because I don't get why you think I hate you. Because I don't."
she said with a sigh.
Her life just got in the way, and it was something she was working on.
"Having a kid is something that takes up time, and you know I'm her only caretaker."
she sighed, it was too much for her and she wanted it to be okay. Although she thought it was time for them to actually talk and remember how close they were.
"Gaston there was a time, that we were close. And you have no clue what I'd do for that moment again."
she cried out.
Gaston had every right to see his niece, and she said.
"Well if you want to see her, she is upstairs. If you want I can leave her with you one night."
the witch said with a smile. This all was a start, and Maddie was determined to better herself, and fix the bridges she burned.
@Gaston Shaw

Gaston wasn't sure why they couldn't be close after his niece was born. He got she was busy taking care of her and being there for her niece but this didn't mean she has to distance from him. "Well just because you were so distant and never liked to talk with me. I have never said you hated me but it just seemed like that," he said with a sigh now.
"I know you are. And literally, if you need any help I'm always here for you. Like Autumn has been,"  she said with a small smile. "I remember those days too and I want them back too of course. I guess we can try to get those days back but it would be a lot of work," he said and he knew that his sister might agree with there now.
"Sure that sounds a good idea. If you want I can do that. Even if I have never really babysat anyone by myself so far." It was so true. She had never done it yet and he wasn't even sure how to take care of baby mostly. He had been there for his younger siblings but he was quite young back then too.
@Madison Shaw
---
Permissions in this forum:

You cannot reply to topics in this forum